Event Hub
FIRE First Round Matches At Five Super League Lightweight Pro Invitational
Five Grappling enacted a random draw at the weigh-ins to determine the bracketing for today's 8-man Grand Prix, and there are some absolutely FIRE first round matches. See Below for the full breakdown.



Brandon Walensky vs Leandro Cascao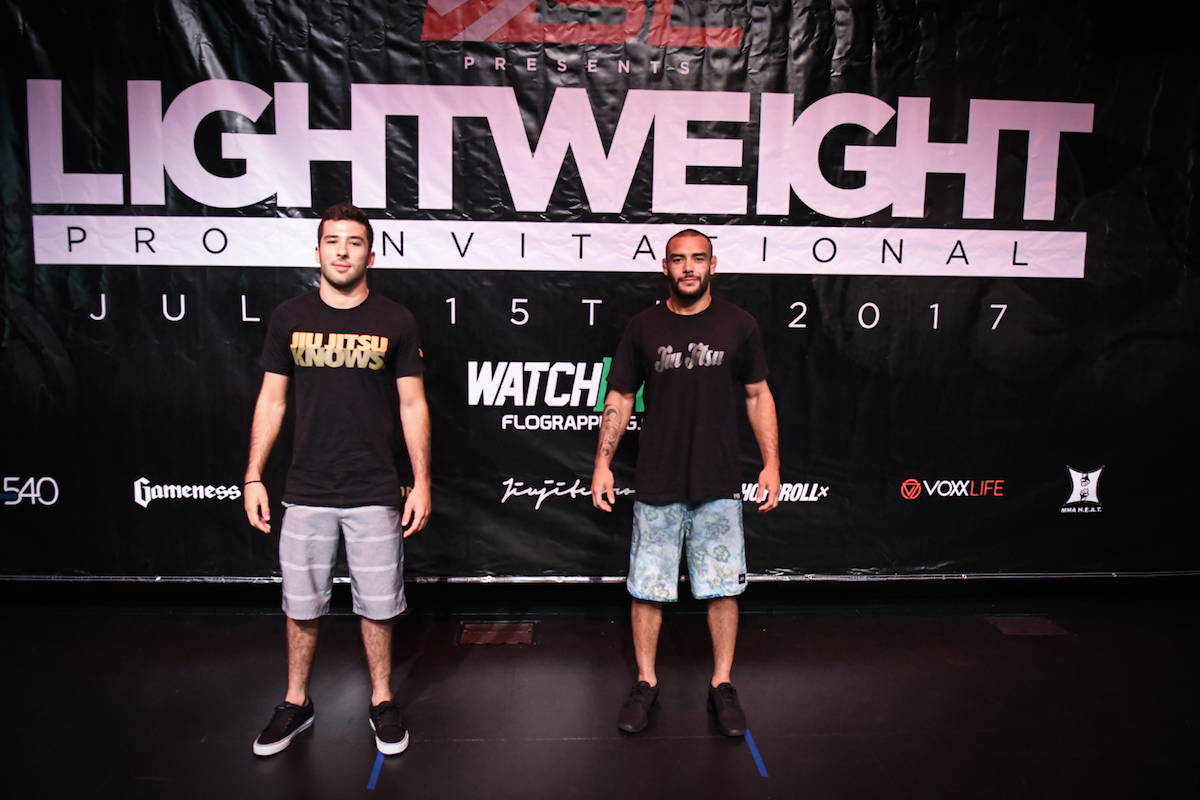 Walensky is a recently-promoted Clark Gracie black belt and absolutely someone to keep an eye on. Unsurprisingly, Walensky employs a tricky guard and has a nasty omoplata finish (as you'd expect). Walensky is looking for a breakout performance to jumpstart his black belt competition career and Five may be just the stage to do it.


Cascao has had a very impressive year -- he took second at Worlds to Cobrinha after edging out Marcio Andre in the first round. The five-time Brazilian national champion has a size advantage in the match as well, and is sure to use his veteran competition experience to his advantage.



Gianni Grippo vs Wallace Santos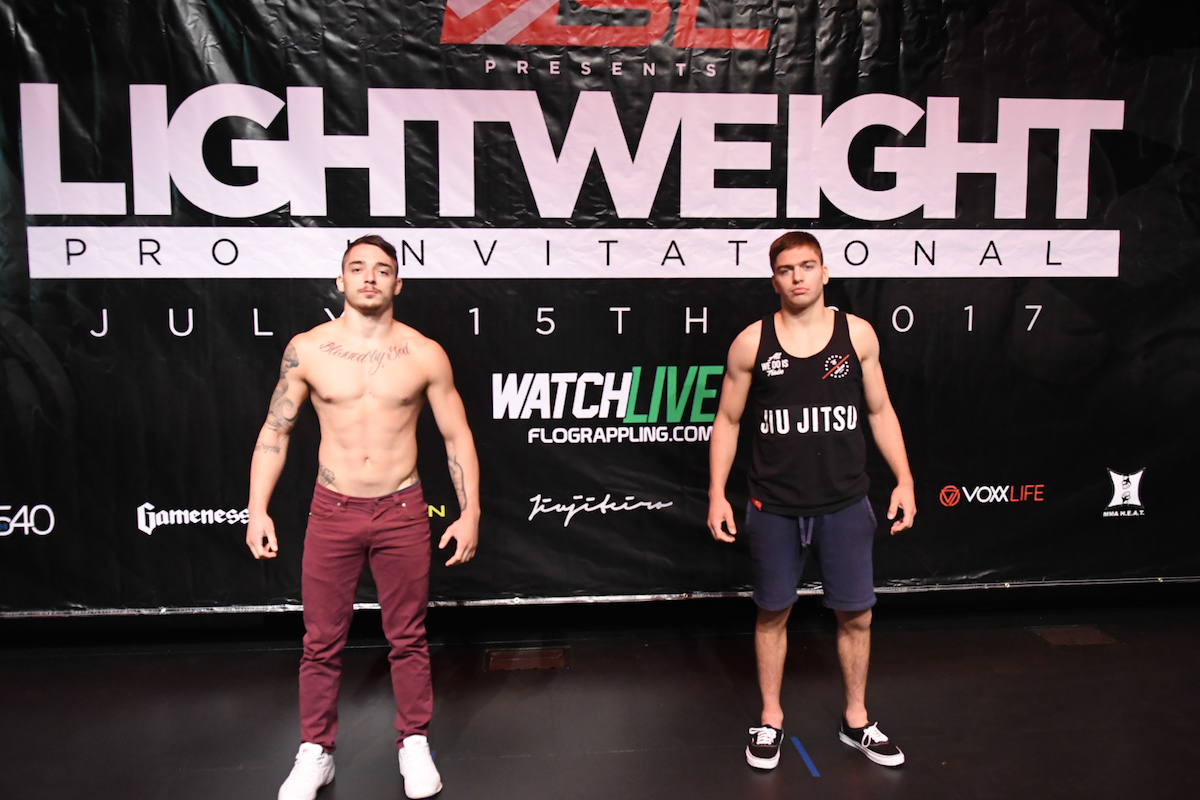 Gianni Grippo needs little introduction and is without a doubt one of the favorites to win the event. The Marcelo Garcia black belt has been on an absolute tear this year with standout performances at Abu Dhabi World Pro and on numerous Fight To Win events.



Wallace Santos fights out of Las Vegas is a Five super league veteran. Expect this dark horse to come out aggressively and to look to try to take out one of favorites if he can. Don't sleep on him.






Lucas Pinheiro vs Yago De Souza


Lucas Pinhero is the smallest athlete in the event (he normally competes at rooster!), but do not count him out. He has an ultra-aggressive, submission focused style that catches many opponents off-guard. He took gold in gi and no-gi at American nationals last weekend, and is looking to continue his winning streak. The Alex Martins representative travelled all the way from Texas to be here and surely wants to bring back the belt.



Yago is a last minute replacement for Samuel Braga, who was forced out of the event due to injury. He recently left Gracie Humaita South Bay to join Atos, and we're very interested to see how the change will affect his competition style.



Sinistro vs Shane Jamil-Hill Taylor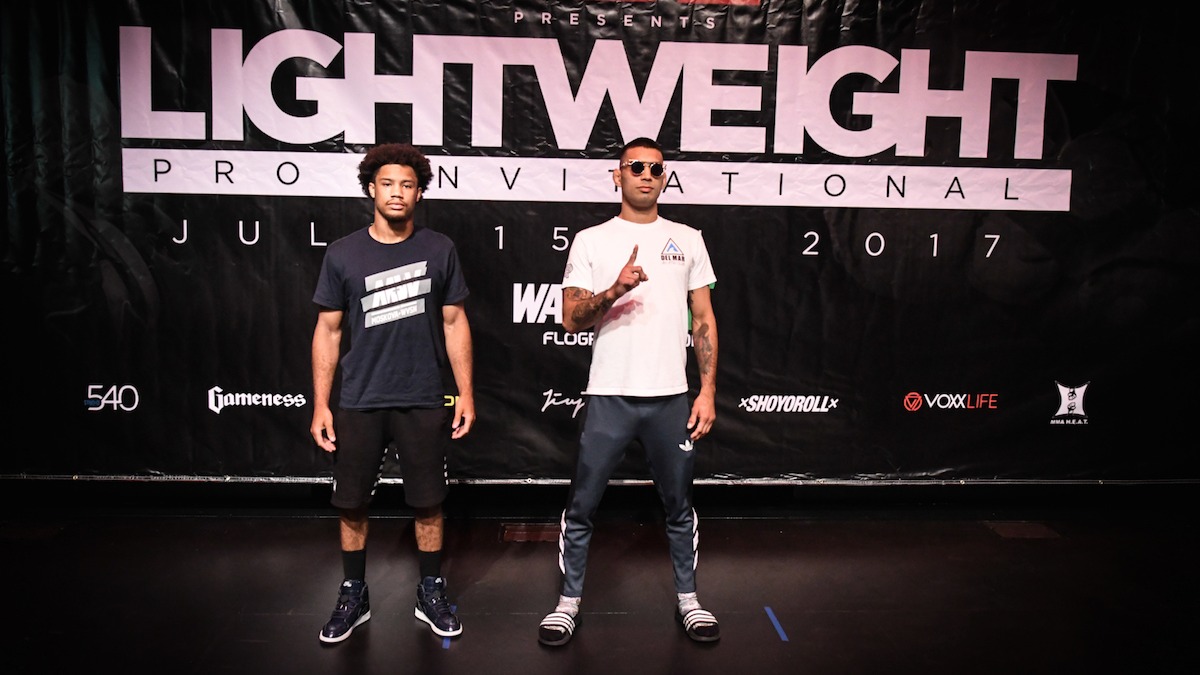 One of the most stylistically interesting matches in the event, Sinistro and Shane are sure to put on a show. Both athletes are hyper-agressive; Shane is coming off a career-best performance at Worlds, and Sinistro is a two-time Five Grappling veteran. We can't wait to see how this one plays out. 


How to Watch Five Grappling Super League
On TV: Now available on Roku and Apple TV 4 -- download the FloSports app today.
STREAMING: Available only on FloGrappling via monthly or yearly memberships. A yearly FloPRO subscription provides access to ALL FloSports sites. SIGN UP HERE


Join The Conversation On Social

• Follow us on Twitter @FloGrappling
• Follow us on Instagram @FloGrappling
• Follow us on Facebook


FloGrappling's hottest content, delivered to your inbox
Don't miss breaking news, feature stories, event updates, and more. Sign up for the FloGrappling mailing list today.