Weekend Recap: Atos Crew Clean Up In Japan
The IBJJF took it into top gear over the weekend, with four different tournaments in four countries on three continents! Let's talk a look at the action in our weekend recap…



Atos Crew invade Japan
Andris Brunovskis, Lucas "Hulk" Barbosa, Keenan Cornelius, and Victor Toledo all cleaned up at the Asian Jiu-Jitsu IBJJF Championship in Tokyo, taking gold at lightweight, medium-heavyweight, heavyweight, and super-heavyweight, respectively. Cornelius also captured the openweight division, while Barbosa place second. 

Atos sent a big crew of athletes across all belts, with Art of Jiu-Jitsu sending some of their well-known blue and purple belts, which enabled Atos to take first place in the adult male team category with 66 points (compared to second-place Tri-Force with 28) and runner-up in the female adult standings (losing out to first place by just one point!). 

Check out one of Keenan's matches below:



Results of Atos black belts

BLACK / Adult / Male / Light
1 - Andris Auseklis Brunovskis - Atos Jiu-Jitsu
2 - Masahiro Iwasaki - Carpe Diem
3 - Kleber Erbst Koike - Bull-Terrier Bonsai
3 - Tanno Robson Odilio - Infight Japan Jiu-Jitsu

BLACK / Adult / Male / Medium-Heavy
1 - Lucas Daniel Silva Barbosa - Atos Jiu-Jitsu
2 - Leandro de Souza Kussano - Over Limit BJJ
3 - Viking Wai Chun Wong - GF Team International

BLACK / Adult / Male / Heavy
1 - Keenan Kai-James Cornelius - Atos Jiu-Jitsu
2 - Renan Secco - Carlson Gracie Team
3 - Du Yunlai - Gracie Barra
3 - Kane Samuel Gehling - Bon-Sai Association Australia

BLACK / Adult / Male / Super-Heavy
1 - Vitor Fabio Martins Toledo - Atos Jiu-Jitsu
2 - Alan Alves Fideles Soares - Bon Sai JJ
3 - Arya Esfandmaz - Gracie Barra
3 - Kazumasa Sakakibara - Ogawa Jiu Jitsu

BLACK / Adult / Male / Open Class
1 - Keenan Kai-James Cornelius - Atos Jiu-Jitsu
2 - Lucas Daniel Silva Barbosa - Atos Jiu-Jitsu
3 - Igor Silva - GF Team
3 - Sawato Sequoia Kawamura - Peace Maker

---
Hinger cruises to victory in Brazil with trademark subs
No-gi world champion Josh Hinger submitted three tough opponents in a row at ACB to win the -85kg Grand Prix in Rio de Janeiro. 

Hinger used his trademark "hingerplata" (mounted gogoplata) to beat Arnaldo Oliveira in the final. He tapped out Hugo Marques with his "hingertine" (arm-in guillotine) in the semifinal and caught Isaque Bahiense in the opening round with an anaconda choke. Hinger's matches with Bahiense and Marques totaled less than five minutes.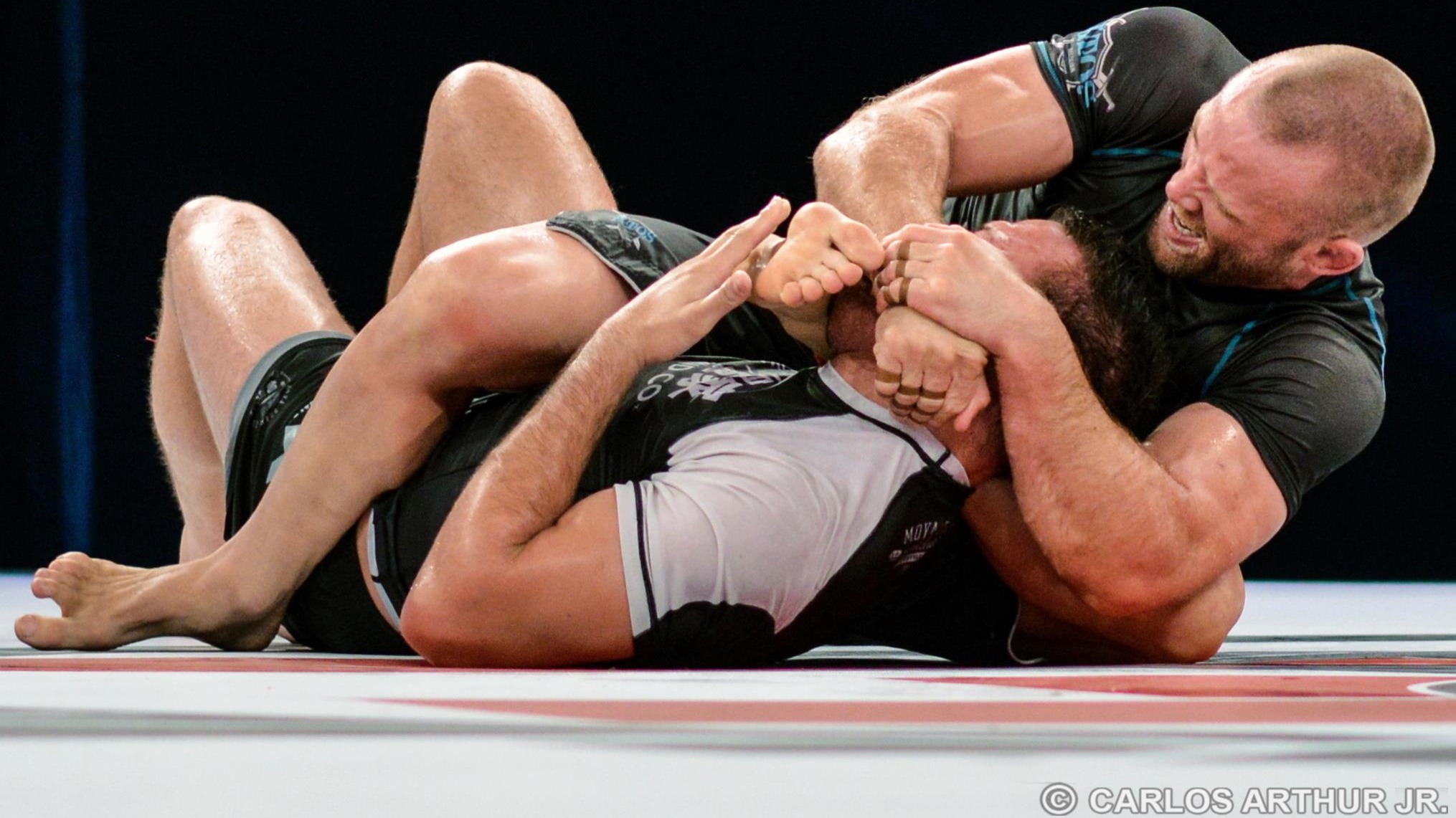 ​​​Hinger taps out Arnaldo Oliveira. Photo: Carlos Arthur Jr.
​​To see Hinger teach his winning techniques, see the videos below…

---
DC Open: Aly wows with flying armbar, Gianni edges ahead versus Jamil
Once again Mahamed Aly proved he's one of the most exciting black belts to watch with a perfectly executed flying armbar in the openweight division of the IBJJF Washington DC Open on Saturday. 



Aly launched the attack on Greg Walker of Gustavo Machado, which avenged his teammate DJ Jackson's loss to Walker in the final of the middleweight division earlier that day. 

Gianni Grippo picked up the win over Jamil Hill, coming out on top via points in a back-and-forth technical battle in the lightweight division. That puts them at 2-1 this year, with Hill having beaten Grippo at the Pans earlier this year and Grippo evening the score at the Five Grappling Lightweight Pro Invitational.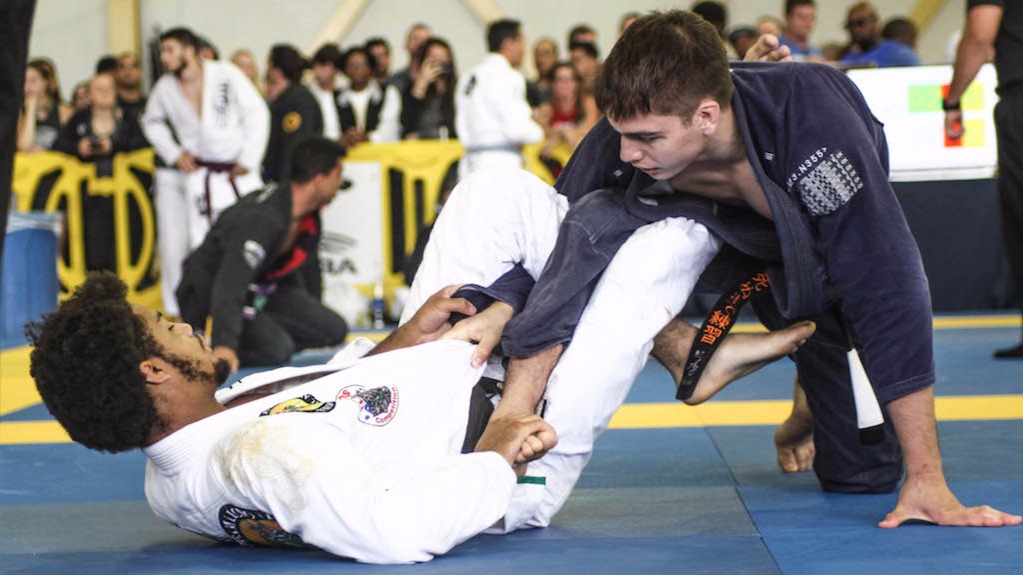 ​Gianni Grippo on top of Jamil Hill. Photo: Nico Ball

BLACK / Adult / Male / Light
1 - Gianni Paul Grippo - Alliance
2 - Shane Jamil Hill-Taylor - Team Lloyd Irvin
3 - Andre Carvalho Monteiro - A-Force Brazilian Jiu-Jitsu
3 - Ataíde Rafael de O. Marcelino - GF Team

BLACK / Adult / Male / Open Class
1 - Mahamed Aly Santos da Silva - Team Lloyd Irvin
2 - Timothy-Michael Spriggs - Team Lloyd Irvin
3 - Christian Dellevag - Frontline Academy
3 - Gregory Scott Walker - Gustavo Machado BJJ

---
Jackson Sousa wins in Moscow
Checkmat star Jackson Sousa picked up gold in Russia by winning the openweight division of the Moscow International Open. 

BLACK / Adult / Male / Open Class
1 - Jackson Sousa dos Santos - CheckMat
2 - Bruno Emanoel M. de Oliveira - GF Team International
3 - Algimants Kontauts - Gracie Barra
3 - Marek Pawel Zbrog - Gracie Barra



---
Queixinho steps up in weight, wins in Mexico
With four submissions in four matches, Osvaldo "Queixinho" Moizinho took double gold in both the middleweight and openweight divisions at the Mexico City Summer International Open. 

BLACK / Adult / Male / Middle
1 - Osvaldo Augusto Honorio Moizinho - Ares BJJ
2 - Alci Cleiton Pereira da Costa - Alliance International

BLACK / Adult / Male / Open Class
1 - Osvaldo Augusto Honorio Moizinho - Ares BJJ
2 - Rolando Villanueva Samson - Atos Jiu-Jitsu
3 - Rodrigo Kim - Renzo Gracie Mexico
3 - Samir José Chantre Dahás - Ares BJJ



---
FloGrappling's hottest content, delivered to your inbox
Don't miss breaking news, feature stories, event updates, and more. Sign up for the FloGrappling mailing list today.