In Defense Of Jiu-Jitsu's Most Hated Rule: The Pros and Cons of Advantages
In Defense Of Jiu-Jitsu's Most Hated Rule: The Pros and Cons of Advantages
Josh Hinger is an active black belt competitor representing Team Atos out of San Diego. He's a IBJJF champion both gi and no-gi and has competed under submi
Apr 13, 2016
by FloGrappling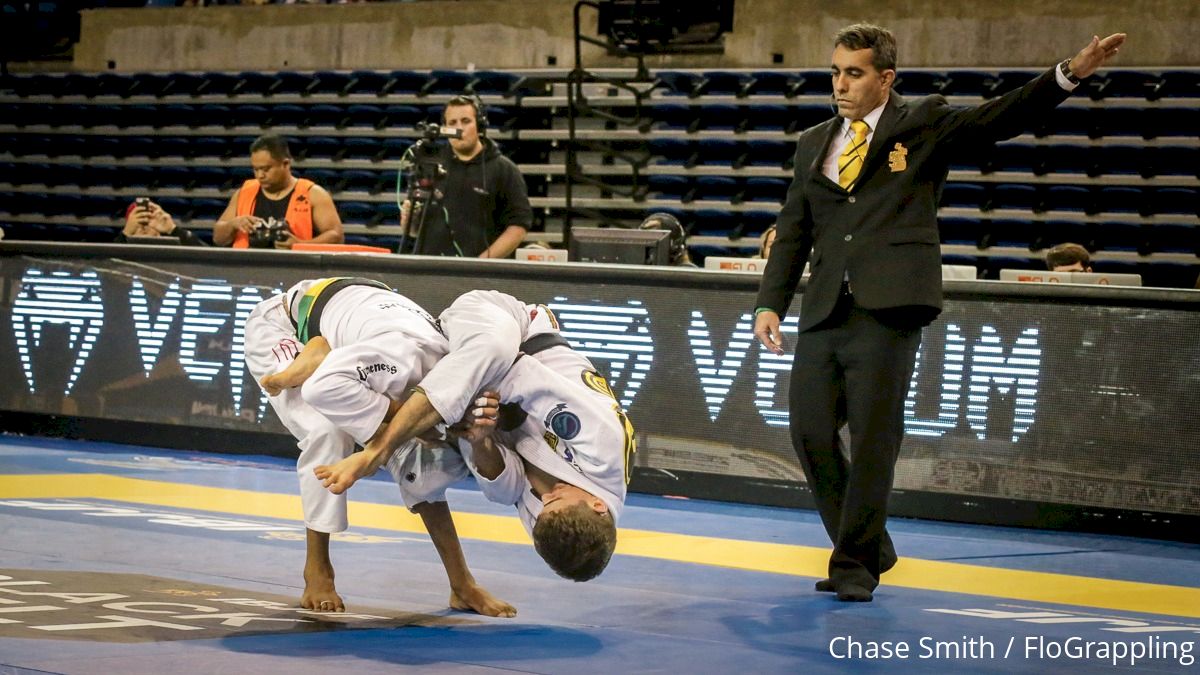 Josh Hinger is an active black belt competitor representing Team Atos out of San Diego. He's a IBJJF champion both gi and no-gi and has competed under submission-only rulesets.
A Gracie Worlds champion and EBI finalist, Hinger is uniquely qualified to examine one of the most divisive topics in jiu-jitsu today: advantage points.
Advantages are like half points awarded for attacks or positions that expressed an intent to dominate the match. When points are equal, the number of advantages among the combatants will decide the winner. They're used in IBJJF and UAEJJF competitions, Copa Podio matches, and more. Few topics raise the ire of a competitor more than one who feels he was hard done by a referee thanks to a wayward advantage.
Below, Hinger examines the pros and cons of advantages in jiu-jitsu. Let us know how you feel about the topic in the comments section!
Live By The Advantage, Die By The Advantage – Points and Advantages in Jiu Jitsu Competition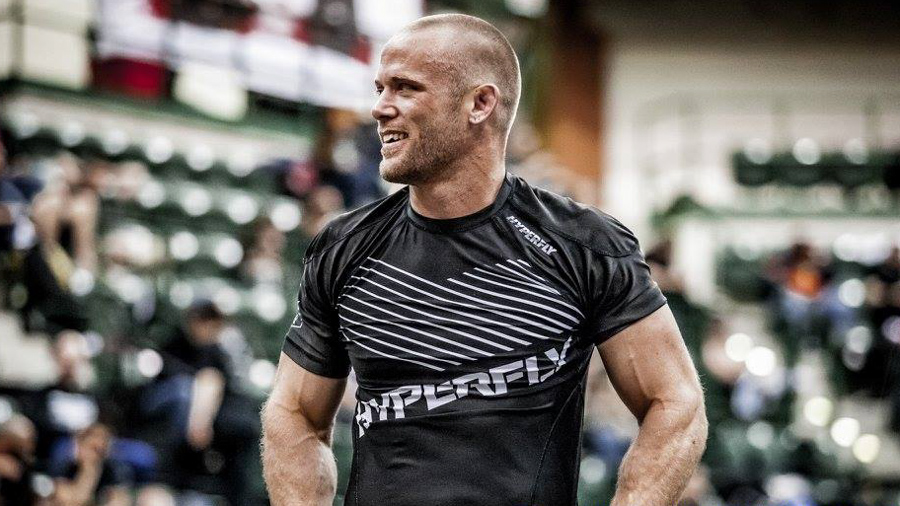 By Josh Hinger

Photos by Hoong Giang / IBJJF
"The ref screwed us."
"This ref hates our team."
"These refs always f*#k me."
"Advantages are bullshit."
"I lost by an advantage. Doesn't count."
"I'd kill them in a submission-only match."
Surely, we have all heard or made statements like this. I'll be the first to admit that I've made a few of those statements (in my ignorant white, blue and purple years, of course).
Most, if not all, competitors have been on what they believe to be the wrong end of a referee's decision or the debatable awarding of two points in a competitive jiu-jitsu match. After cursing the referee in English, Portuguese, Spanglish, Russian, and Kazakh, people usually choose to blame the organization or the point system. I've read a great deal of social media posts declaring why or why not points, advantages and referee decisions are good or bad for competitive jiu-jitsu.
While there are certainly some cons that must be acknowledged,
I will argue for a moment that ultimately points and advantages are good for the development of competitive jiu-jitsu
. For the novice practitioners reading this (aka white belts) an advantage is an a tie-breaker point awarded for "almost" moves. Anytime you almost submit someone, almost sweep someone, or almost pass the guard, an advantage point is awarded. However, they are only relevant when the actual score is tied.
Pros of Advantages
I believe the presence of advantages and points pushes competitors to perfect their jiu-jitsu. Yes, I know there is no such thing as perfect jiu-jitsu, but please hear me out.
As a competitor in a tournament that uses points and advantages, we know that
we cannot make a single mistake without our opponent moving ahead of us on the scoreboard
. For example, the guard player is incentivized to control his opponent at all times and attack to gain points or advantages. If the guard player passively lies back in the cockroach position while the top player attempts to pass the guard and attack for submissions, then of course the top player will be awarded advantages for being aggressive and pushing the fight – which is exactly what spectators want to see, right?
Spectators are good for the sport. More spectators means more sponsors, which means more revenue for the athletes, which means more participants, which means more students at all jiu-jitsu academies, which means a larger talent pool, which means more fun for everyone.
I believe it's easy to argue that point systems help incentivize active and aggressive jiu-jitsu matches. It is a bit more difficult to convince people that advantages are just as necessary.
I've heard several critics of the EBI ruleset claim that the referee should keep track of who attempts the most submissions, and in the case of a tie at the end of the overtime rounds, the competitor with the most submission attempts should be deemed the winner. THIS is the very purpose of awarding advantages.
The advantages are meaningless if the competitor manages to establish a dominant position and receives points
. The advantages are there to incentivize attacks, just as the point system incentivizes attacks.
I've observed countless times where one competitor was losing 10-0, and had no choice but to go for broke and attack for every submission they could get their hands on (which makes for a very exciting match). Win or lose, everyone loves to watch a suspenseful match where one competitor is fighting his way back from a point deficit.
The downfall of the points and advantage system is "the staller"
-- a guy or gal who manages a two-point lead, or in some cases an advantage lead, and then proceeds to kill time by stalling the match. I would like to emphasize this this not a consequence of the points/advantages grading system, but simply a flaw in the work ethic of the competitor.
Submission-only competitions are full of uneventful stalling tactics as well. In EBI,
Polaris
, or Metamoris events, we've seen competitors who were outclassed on the mats simply lock themselves up in a defensive position to ride the clock and survive without being submitted. In EBI, they can have their moment to shine victoriously in the overtime rounds, or in the case of Metamoris and Polaris, they settle for a draw. Either way, these are examples of super-boring survival strategies that do not promote the perfection of their jiu-jitsu. One could argue that an individual can perfect their jiu-jitsu in any way they see fit based on their individual goals. But, if being unsubmittable is your goal, maybe a jiu-jitsu competition is not the place for you.
In a match with points and advantages, it would be competitive suicide to lock up in a defensive position and kill the clock. When you are down on points or advantages, it serves as a fire under your ass to get moving and start attacking. Otherwise, you'll be packing your bag and heading home.
The point is this
: In the presence of rules with points and advantages,
the competitor is forced to work as hard as possible not to give his or her opponent a single opportunity to launch an attack of any sorts
. They are forced to tighten up their game, and to strongly consider every step they take.
The competitor cannot make a single mistake without falling behind on the scoreboard. They are forced to work toward flawless jiu-jitsu, because they know if they make one mistake, their opponent might just stall out the rest of the match and take the victory with an advantage. And should the opponent choose to take that route, it's no one's fault except the competitor who allowed him or herself to fall behind on points.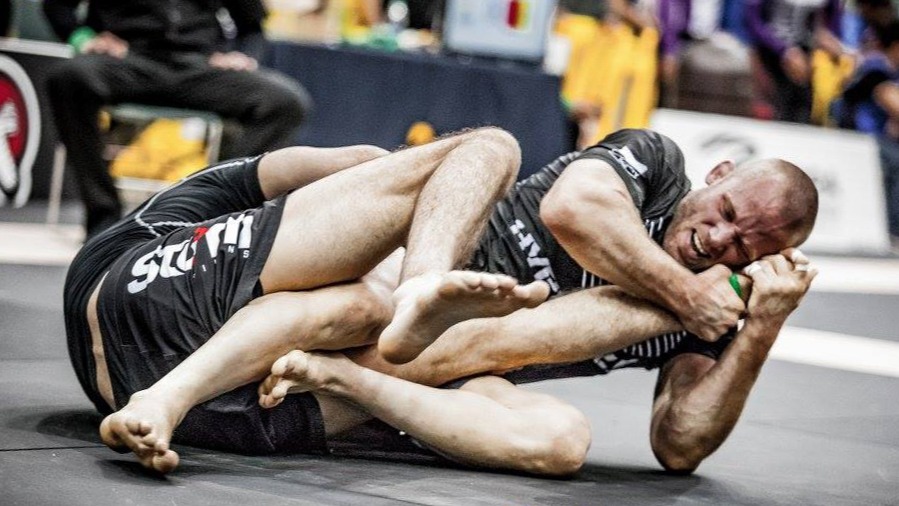 Cons of Advantages
In my opinion, there is only one blatantly obvious problem with a points-and-advantages scoring system in competition jiu-jitsu, which is
the unavoidable subjectivity of how a referee interprets and awards the points and advantages
.
The system itself, I believe, is on point.
Advantages incentivize attacks
. However, every referee views certain actions of the competitors differently. I am not declaring that the referees are bad or biased, but simply that subjectivity and human error is a factor that cannot be completely eliminated, especially in a highly complex, high-speed activity such as competitive jiu-jitsu.
Let me also declare loudly that I have great respect and admiration for jiu-jitsu referees
. It is a very difficult job, and they are constantly making very difficult decisions. I wouldn't ever take on their job out of fear of royally messing it up and ruining someone's chance to take gold. But let's face it, we are all human, and we all have unique and individual perspectives -- not every referee sees things the same way. This fact is acknowledged by the IBJJF in that they use three referees for finals matches, and sometimes the semifinals of larger tournaments. The presence of three referees is an attempt by the organization to reduce human subjectivity. It's plain and simple: three heads are better than one.
In the past few years, Eddie Bravo and Victor Davila have developed a highly popular submission-only rule set for EBI, which seeks to promote exciting jiu-jitsu matches and eliminate the presence of referee bias and subjectivity. This rule set has been adopted by other jiu-jitsu events, including the
Onnit Invitational
.
During the first 10 minutes of the match,
the referee has basically no role
other than starting the match, ending the match, and keeping the competitors on the mat -- this is more or less bias-free jiu-jitsu observation. But once the match enters the overtime period, the referee randomly chooses which competitor will start in an attacking position and which will start in a defending position. Additionally, the referee is allowed to decide when the defending competitor has escaped from the opponent's attacking position.
This, of course, allows for subjective interpretation
. If the attacker makes a quick, smooth transition, he or she is allowed to continue attacking. But if the transition is not quick enough, the match is stopped and reset in opposing positions. Lastly, the overtime positions available to competitors are either back control or arm bar control (aka spider web). These limited attack options could severely hinder or favor certain competitors who have a wide variety of attack specialties other than the rear naked choke or the arm bar.
Bottom line
:
It is not the rule set that is flawed
, but the presence of referee subjectivity that most often creates discontent (and all the cursing) when jiu-jitsu matches don't end with a submission. For avid competitors, we all have our favorite and least-favorite referees – and this is because they all see things differently. It is the fact that they are different that is the problem.
The answer to the problem? Smash and submit everyone, and you'll never have a bad call ruin your day.
Follow Josh on Instagram and Facebook