America's Most Successful Black Belt Of All Time Is…
America's Most Successful Black Belt Of All Time Is…
Who is the most successful American Jiu-Jitsu black belt of all time? BJJ Heroes editor Andre Borges hit the history books to identify the top U.S. grappler
May 20, 2016
by FloGrappling Staff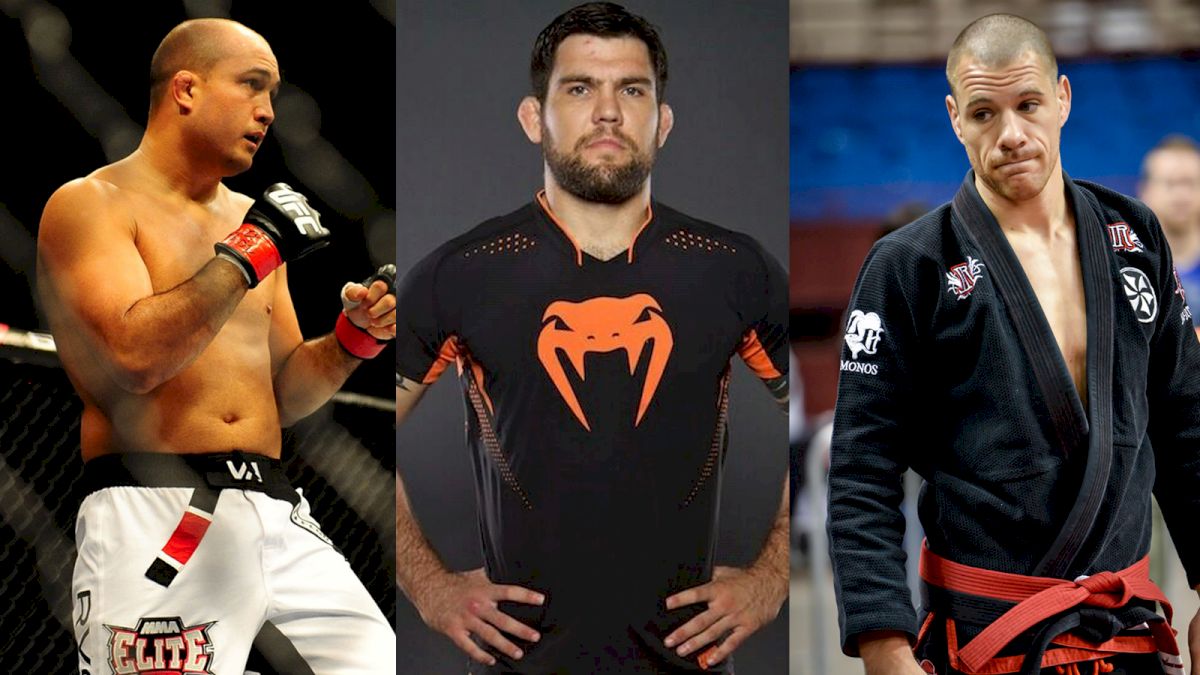 Who is the most successful American Jiu-Jitsu black belt of all time? BJJ Heroes editor Andre Borges hit the history books to identify the top U.S. grappler.
By Andre Borges

BJ Penn
It's well known that 'The Prodigy,'
BJ Penn
, was the first American to win black belt gold at the IBJJF World Jiu-Jitsu Championships in 2000. The achievement helped propel Penn to the UFC, where he established himself as one of the best lightweight mixed martial artists of all time. Had he stayed on the Jiu-Jitsu tracks, Penn could have easily become the greatest American grappler that ever lived.
Bill Cooper
Another talented competitor and former candidate for America's best grappler is Bill Cooper. The Paragon black belt demolished his opponents throughout his brown belt campaign back in 2007, when he submitted every opponent on his way to a Pan-American title. When he reached the final of the absolute division at the IBJJF World Championship, he lost to Otavio Sousa in one of the weirdest disqualifications in the history of the Mundial: Cooper was DQ'ed for not wearing underwear.
In his 2008 black belt world championship debut, Cooper looked set to continue his incredible run. He reached the final of the middleweight division by submitting everyone in his path, which included big names such as Alan 'Finfou' and his nemesis from the previous year: Sousa. After Cooper lost against Sergio Moraes in the final, he started focusing more on no-gi and competing in organizations that compensated athletes with cash prizes, such as the Grapplers Quest circuit. He occasionally returned to the IBJJF, and earned a world bronze medal in 2010, though not with the same fire.
Robert Drysdale
The list of American black belt medalists at the World Championships between 2000 and 2008 also included competitors such as ultra heavyweight Garth Taylor, who almost repeated Penn's deed the following year (2001) by reaching the final against Marcio Corleta. In 2005, the U.S. celebrated its next Brazilian Jiu-Jitsu black belt world champion, Robert Drysdale.
But Drysdale is not often mentioned as the second American to earn an IBJJF World title—that honor is usually attributed to Rafael Lovato Junior, who won in 2007. So why isn't Drysdale regarded as American?
Born in Utah on Oct. 5, 1981, to an American father and a Brazilian mother, Drysdale was raised mostly in Brazil—the country he moved to when he was six years old. But not being strictly raised in the U.S. shouldn't discredit his nationality—he's certainly one of the most successful American black belts of all time with his 2005 world title, plus two silver medals in 2006 and 2012 and two bronze in 2004 and 2012. Drysdale also won two CBJJO World Cups back when Luiz Herminio's federation rivaled the IBJJF in talent and prestige. Robert also won an ADCC openweight title–all valid reasons to grant him this honorary title.
Rafael Lovato, Jr.
There is yet another athlete in this race:
Rafael Lovato, Jr
. Regardless of nationality, the black belt is one of the most accomplished athletes ever in IBJJF World Championships history with eight medals (one gold, one silver, six bronze). Lovato, Jr. also conquered two Pan-American titles at black belt (one at blue), two silver and five bronze.
If these 17 medals from two of the planet's toughest grappling tournaments didn't win your vote, Lovato, Jr. was also the first "gringo" to win a Brazilian national title in the adult black belt division back in 2007—a performance he surpassed in 2013 by collecting the openweight title at the prestigious event.
Although the contest for "Best in the U.S." is a tight one, it's definitely in favor of Rafael Lovato, Jr. when comparing careers in the gi. And with no other active American black belts even close to holding as many medals as him, it certainly looks as though he will remain in that position for a while.
Watch Rafael Compete in the Gi tomorrow May 21st at Respect 3!