Something's clearly not right with Mackenzie Dern.
One of the biggest stars in jiu jitsu, Dern won everything there was to win in 2015 and 2016. She submitted the legendary Michelle Nicolini in thrilling fashion to win gold at the 2016 Worlds, and she topped the IBJJF rankings for a full season.
But the all-conquering Mackenzie Dern was nowhere to be seen at the IBJJF 2017 World Jiu-Jitsu Championship earlier this month.
That's not to say she didn't compete at Worlds -- Dern fought (and lost) in her first match in the absolute division -- but it wasn't the same Mackenzie people know and love.
In fact, 2017 has been Dern's worst career year since she was promoted to black belt at the end of 2012.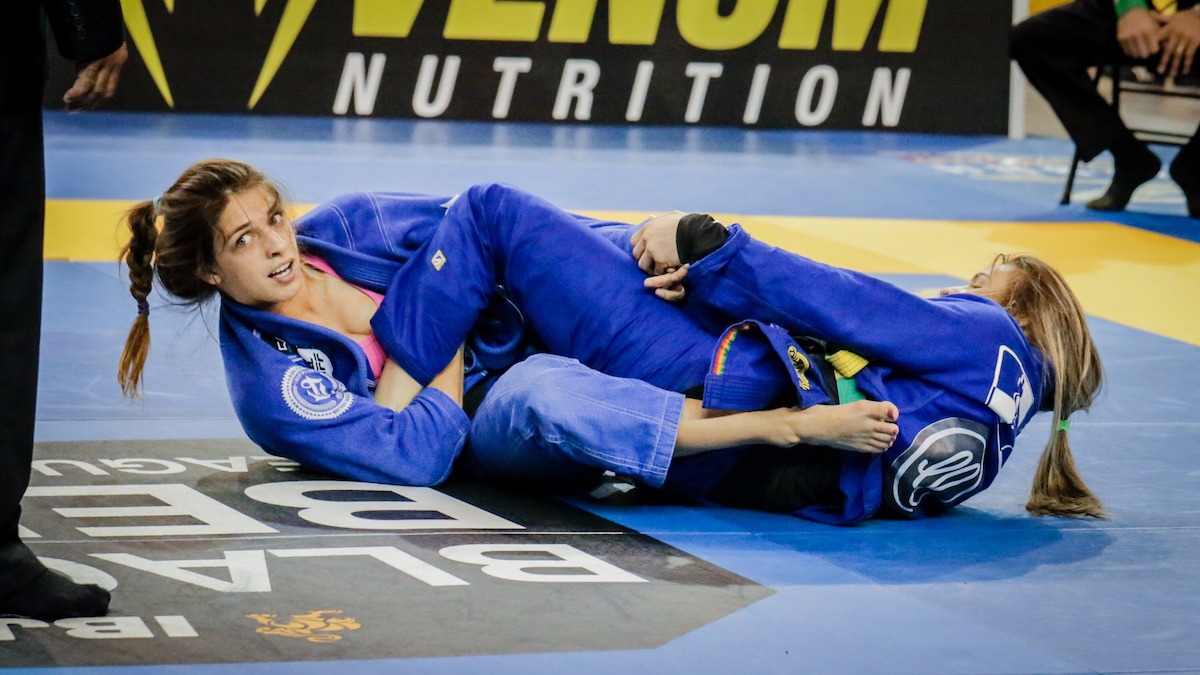 In 2015, Dern won the IBJJF World, Pan, and European Championships as well as the absolute title at the IBJJF No-Gi World Championships and the ADCC -60kg title.
In 2016, she was European, Pan, World Pro, and World champion. She made her MMA debut and went 2-0 in the cage. She also picked up the FloGrappling awards for
Female Black Belt of the Year
and
Gi Submission of the Year
.
But 2017 has not been her year. And people want to know what's going on.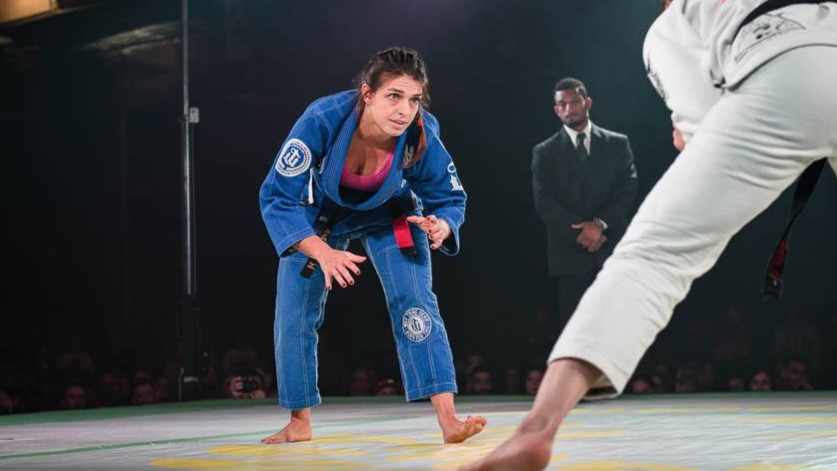 Mackenzie Dern defending her title at Fight To Win Pro 25
A recap of Dern's results in 2017

Dern started off well by
winning the European championships
in January, taking gold in the featherweight division. Just a few weeks later in February,
she won a submission-only superfight
against Pati Fontes.
She had an MMA fight on March 10, but
she missed the contracted weight
of 115lb, coming in at 118.75lb. She won via decision, but because of the scheduling conflict she missed competing at Pans.
It wasn't the first time
she missed weight for an MMA fight.
On April 1, Dern fought at the Rio Fall International Open. She did not compete in her weight division that time, electing to fight only in the absolute (open weight) division. The rumors from people with knowledge of the situation were that she wouldn't have been able to make weight for featherweight. Regardless, she fought and won matches to make it into the absolute final, only to be
shockingly submitted
by Beatriz Mesquita in just 64 seconds.
Later that same month, Dern traveled to Abu Dhabi to compete in the UAEJJF World Pro. She participated in media activities, gave a seminar to coaches teaching jiu-jitsu in the UAE, and happily mixed with fans and friends alike. But
she didn't weigh in
to try to defend the title she won in 2016. Federation insiders told us she was unable to make weight, a claim she denies.
At the IBJJF San Diego Open on May 13, Dern entered and competed in the middleweight division (152.5lb), two categories higher than her normal fighting weight (129lb). She had one fight and won gold in the weight categories but again lost to Beatriz Mesquita in the absolute final (this time via points, 12-0).
Most recently at the IBJJF Worlds, Dern lost to Luukkonen 5-0, an opponent she has easily beaten more than once in the past.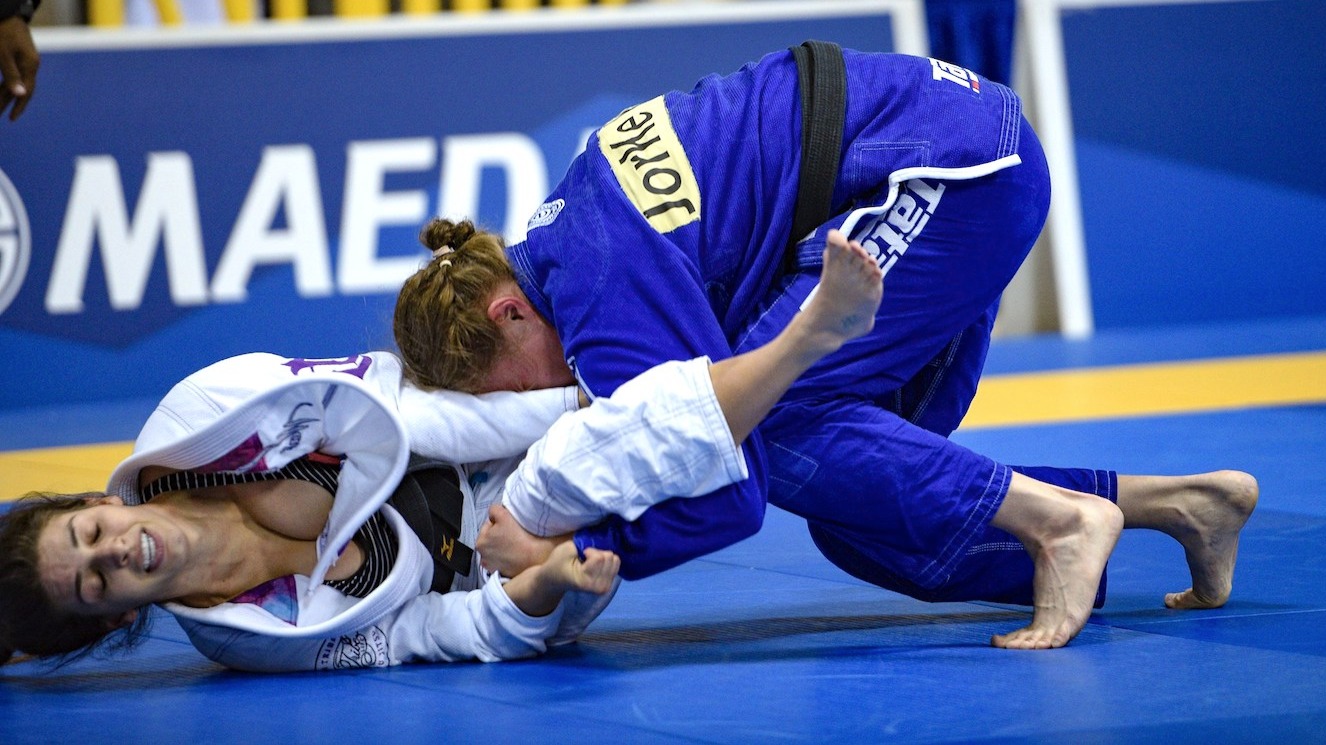 ​Mackenzie Dern vs Venla Luukkonen at the IBJJF 2017 World Championships

So what's going on with Dern?
We spoke to various people to try and pin down a reason for Mackenzie's decline in performance, but nobody was willing to go on record. They all had their own ideas, but nobody wanted to put words in her mouth.
We asked Mackenzie if she wanted to talk about it, but she politely declined.
Why are we even bringing it up? The truth is it would be weird if we didn't. In any other sport, the media is quick to jump on the slightest misstep or mistake. We haven't been trying to protect Mackenzie or anything, but it's come to the point where we have to ask the question on everybody's mind: What's going on?
One issue is the weight. She's missed weight for MMA fights twice in her short three-fight career. Not competing in Abu Dhabi attracted attention for all the wrong reasons, while no explanation was given for the surpising move up to middleweight in San Diego, a division 23.5lb above her usual fighting weight.
If the weight is a problem, why not just move up? Why sign up for the featherweight division if you can't make weight and have no intention of competing? The Gracie Humaita team has a number of women who are waiting to take that spot, and her non-participation means it could screw up the team points in bigger tournaments such as Worlds.
The losses to Beatriz Mesquita and Luukkonen are jarring, unexpected, and unusual. It's not what we'd expect from the woman who was top of the world for two years straight. Mesquita is a world-class grappler and highly dangerous, so there's no shame in losing -- but we expected more of a fight from Dern, who looked overwhelmed in both their encounters this year. No offense to Luukkonen but Dern should simply not be losing to an unheralded black belt from a small town in Finland.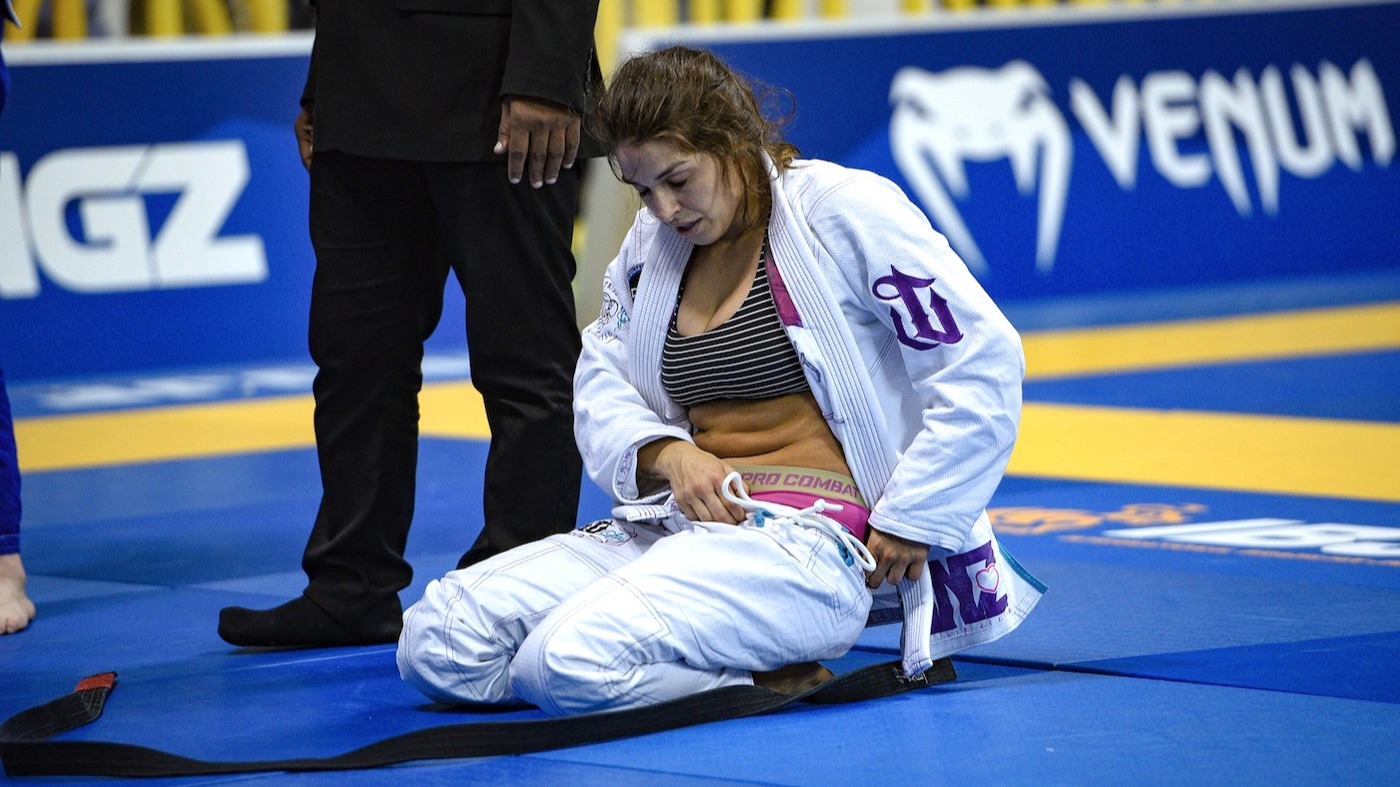 ​Mackenzie Dern in her only match at the IBJJF 2017 World Championships
She was the No. 1-ranked female black belt for the 2016 IBJJF season, a prize that won her $15,000. But save for Euros, the victories were all accumulated in 2016 -- she collected only a few minor medals the rest of this year.
Maybe taking her undivided attention away from jiu-jitsu to train MMA has hurt her performance. Maybe's she's burnt out after a life of competition at the highest levels.
What people are most scared of is if Mackenzie has fallen out of love with jiu-jitsu.
Whatever the reason, the hyper-successful black belt has suffered a severe drop in her performance over recent months, and fans are waiting to see whether she can get back to her winning ways.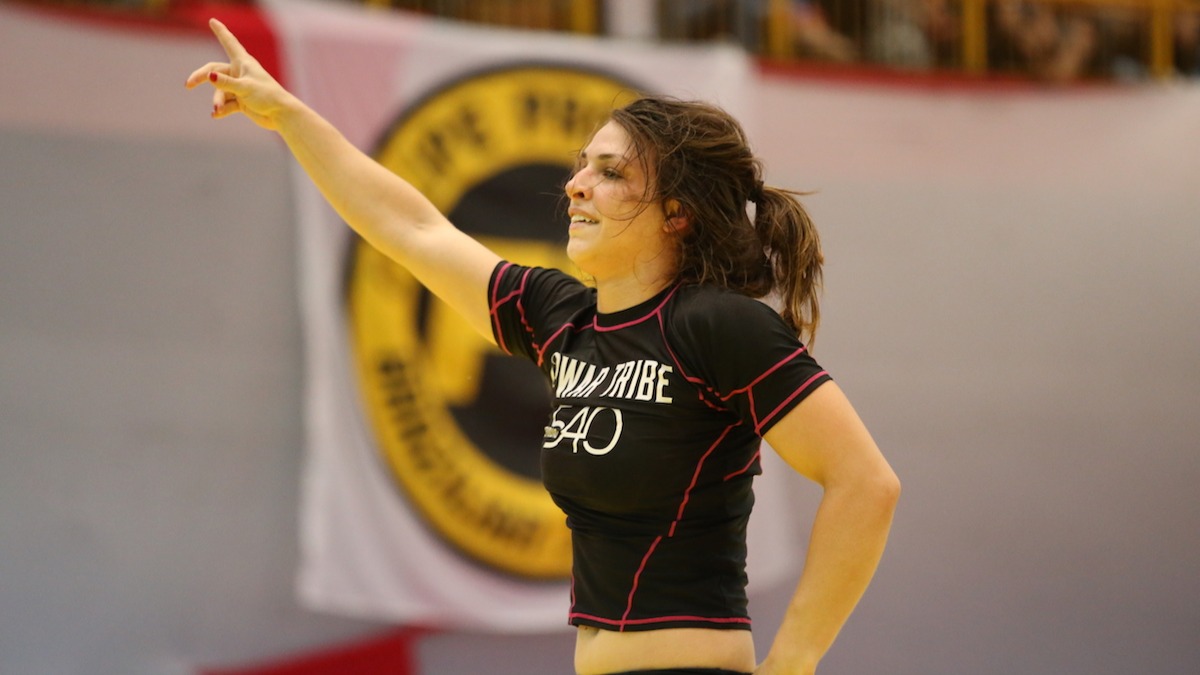 ​Mackenzie Dern after winning ADCC 2015. She will return to the no-gi grappling tournament in September
What's next? MMA, ADCC, and beyond
There is talk of another possible MMA fight later this year, but nothing's been pencilled in so far.
As the defending 60kg / 133lb champion, Dern automatically qualifies for ADCC in September. She's got just over three months to prepare for the biggest no-gi tournament of the year.
ADCC is a huge test for Dern. Not only will a win there erase the bad memories of the rest of this year, but it will reestablish her position as the top female grappler in the world in her weight class. If she can win there, she will silence the critics and doubters.
We can't say for sure what's going on with Mackenzie Dern, but like all fans and followers of the sport we will be keeping a close eye on her next steps.