Mackenzie Dern kept her undefeated streak alive over the weekend, even if it was just by the skin of her teeth.
Dern earned a split decision victory over Ashley Yoder at UFC 222 using her superior grappling pedigree to keep the fight where she wanted it and take the win over the savvy veteran.
It wasn't Dern's most dominant win. In fact the fight was razor close leading into the third round. But the multiple time IBJJF world champion showed off her championship spirit and dominated in the final minutes and took the 29-28 decision on two of the three judges scorecards.
Although Dern still has work to do it's clear that she is the real deal. With her first UFC win out of the way where does she go from here?
Watch the Trailer For Mackenzie Dern: True Warrior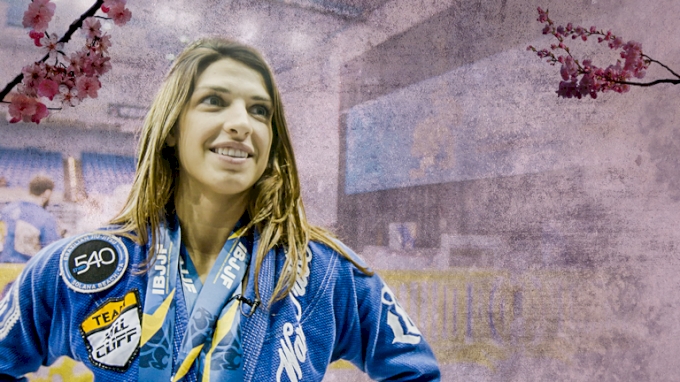 Clearly she's in need of a few more wins before she's ready for the top echelon of the sport but looking at the UFC's Top 15 ranked straw-weights there are plenty of fights that make sense for the UFC newcomer.
As the heavier straw-weights flee to the newly opened fly-weight division this could be perfect timing for Mackenzie to establish herself as a contender in the dwindling division.
Wherever she goes next, those who have been following her jiu-jitsu career closely know that it's just a matter of time before Mackenzie is a champion.