Unlock this article, live events, and more with a subscription!
Get Started
Already a subscriber? Log In
The unexpected IBJJF 2020 Pan Championships has reached capacity. With registration now closed, many of the most notable and exciting athletes have declared their intent to compete. Throughout the divisions, we'll see returning Pans and World champions alongside relative newcomers.
Here are the key names to watch out for.
---
Featherweight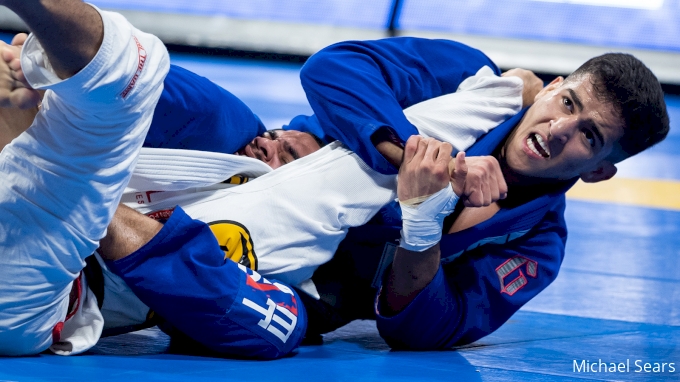 Matheus Gabriel
The featherweight division at this year's belated edition of Pans is one of the most decorated groups in the tournament. The frontrunner among them is returning champ Matheus Gabriel.
Gabriel had a sensational black belt debut in 2019, winning Pans and then Worlds. He's only had one match this year, a loss at Fight To Win 142 against the heavier Lucas Valente. While Gabriel remains the name to beat, there are a few that stand a chance at beating him.
One of them is Isaac Doederlein. Doederlein was picking up steam at the beginning of the year, winning his second major black belt title at the European Championships in January. He's the No. 2-ranked featherweight behind Gabriel, and a gold at Pans could go a long way in pushing him toward the top spot.
If things go Doerdelein's way, he will close out the division with Alliance - Cobrinha teammate Kennedy Maciel. Maciel is ranked no. 9 as a featherweight, and has what it takes to climb in this division. He and Gabriel have each earned submission victories over each other.
Gabriel and Doederlein will have to watch out for veteran Gianni Grippo.
After toggling between featherweight and lightweight for a few seasons, Grippo will be returning to the smaller division, where he has earned three Pans titles since 2014. Grippo, currently the No. 8-ranked featherweight, has a victory over Doederlein in 2017; aside from that, there have been no other matchups between any of these three competitors.
There are 33 featherweights currently registered for Pans, so even the top-seeded athletes will have to make it through four matches to reach the finals. But these three should be considered favorites to make the podium.
---
Lightweight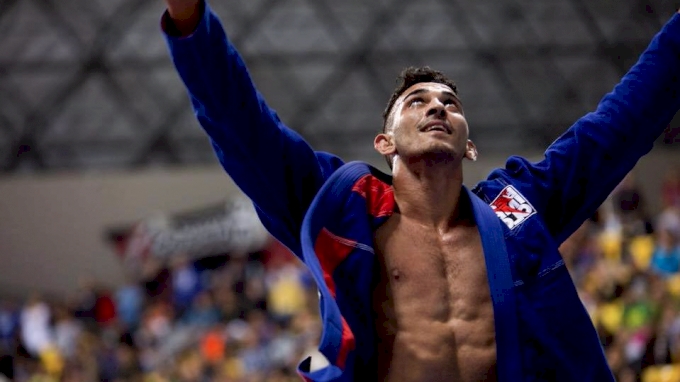 Edwin Najmi
The lightweight division is absolutely stacked with talent. It's sure to shake up the rankings, as four of the top six ranked lightweights are registered for this 27-man division.
The top among them is No. 2-ranked Lucas Valente, who placed second at Worlds last year behind Lucas Lepri. Despite his 61-percent submission rate, his resume is missing a major IBJJF title, and Pans is his chance to earn it, but it won't be an easy journey as the field is saturated with contenders.
Jonnatas Gracie, for instance, will be looking to finish up the year the same way he started it: atop the podium. The No. 3-ranked lightweight won gold at Euros earlier this year and has taken out top lightweights Johnny Tama and Edwin Najmi, both of whom are registered for Pans.
This will be Najmi's first try at Pans since he won it in 2016. That same year, he was the runner-up at Worlds. It's been something of a rollercoaster of wins and losses for him in recent years, but he's always explosive, and he tends to step up to the challenge against big names. Najmi remains the No. 5-ranked lightweight.
Johnatha Alves is one spot behind Najmi in the rankings and will be looking to make his black belt breakout at Pans. He had a ton of hype coming into his black belt rookie year after winning Pans and Worlds at brown belt. He's defeated top black belts Shane Jamil Hill-Taylor and Marcio Andre, but he'll be looking for a win at Pans to get his black belt career on solid footing.
Andre, currently ranked No. 5 as a featherweight, is moving to lightweight in search of a Pans title which has long eluded him. He came close, reaching the podium twice in two different weight classes. He'll be up against the odds again, as he has recent losses to three of the standouts in this division: Alves, Tama, and Michael Liera Jr.
Liera Jr. will be returning to the lightweight division, where he won Pans in 2018. The No. 8-ranked middleweight has an impressive record of 20-3 since 2019. Another gold medal on the Atos athlete's mantle could cement his place in the lightweight rankings, where he's collected most of his hardware.
---
Middleweight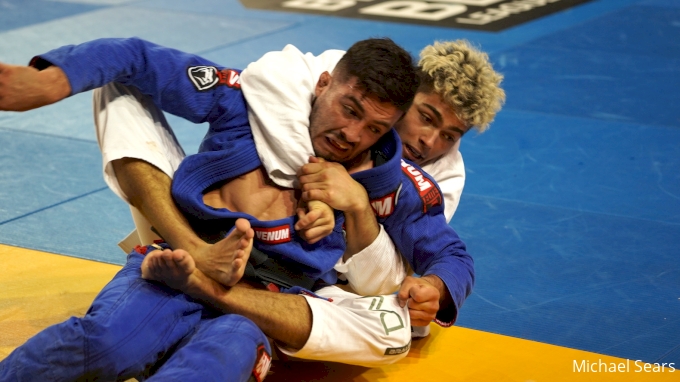 Levi Jones-Leary
Levi Jones-Leary will be stepping up to middleweight to try for his second consecutive Pans gold. We expected a career-defining year from the No. 1-ranked lightweight before the IBJJF season was cut short. In 2019 he won both Pans and Euros, and he wrapped up the year with a $100,000 prize at Spyder: King of Kings. He returned to competition for the first time in 2020 at Subversiv 3, a team-based format where he demonstrated his newfound love for the Baratoplata.
But with his new weight category, Levi will face new challenges, and none are as enigmatic as Ronaldo Junior.
Coming off of back-to-back submission-only losses, Ronaldo will be looking forward to the competition format where he's been able to put together one highlight-reel performance after another. He's a sensational guard passer and a submission hunter. The No. 6-ranked middleweight will be a tough draw for anyone in this 23-man bracket.
While these young stars may be the favorites, you can't count out the veteran, Yago de Souza. While he's currently unranked, the 2016 Pans and Euros champ has a remarkable 80-percent win rate since earning his black belt in 2015. He could be a major disruptor in this division.
---
Medium Heavyweight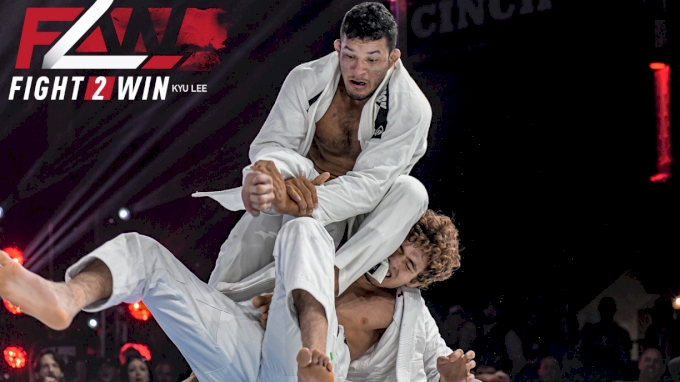 Lucas "Hulk" Barbosa
Lucas "Hulk" Barbosa is back to defend his title. He won Pans at medium heavyweight in 2018 and earned double-gold last year. The Atos black belt is ranked No. 2 at this weight class, and will also be a contender for the absolute title assuming he enters. He's traditionally hyperactive among competitors, and has remained so through 2020 despite COVID-related event cancellations.
Manuel Ribamar has been every bit as active in 2020, and has been on a roll since winning No-Gi Worlds last year. He continued that success at Euros this year, earning first. despite being just one spot behind Hulk in the rankings, Ribamar has never defeated him in five attempts. Hulk will be his biggest challenge if they meet within the 18-man bracket.
Keep an eye out for Murilo Santana, who is a perennial disruptor in this division. Santana has competed in five iterations of Pans since 2012, and while he's never won it, he has developed a knack for knocking off some of the top talent in every bracket he enters. He's virtually unsubmittable, and he won his sole match against Hulk. He's always game to shake things up.
---
Heavyweight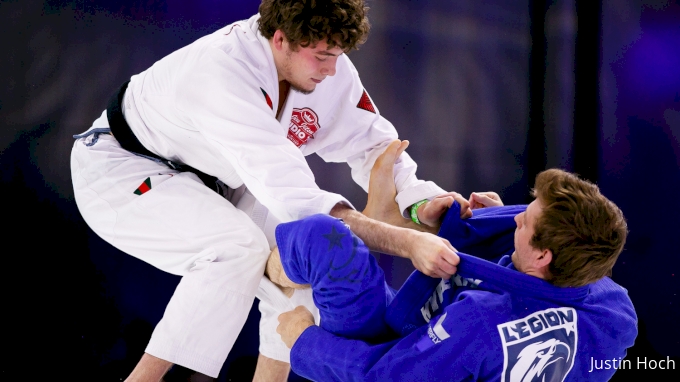 Roberto Jimenez
It seems Mikey Musumeci still has his eyes set on the heavyweight division. After winning the light featherweight division at Euros this year, he entered the open weight division. There, he edged out the massive Seif-Eddine Houmine before losing a closely contested match to Mahamed Aly. Mikey is the only American male to win three world championships, but he did it at the lightest weight classes. This will be a gigantic step up for the No. 1-ranked light featherweight, especially considering the other names in the 19-man bracket he's entering.
One of which is Mikey's friend and Studio 76 teammate Roberto Jimenez.
There's little question that Jimenez is on the shortlist for standout competitor of the year. In his debut black belt season, he has defeated Keenan Cornelius, Fellipe Andrew, Manuel Ribamar, and several other successful black belts in gi and no-gi alike. He's competed nearly every weekend since mid-May. But he's still without a major IBJJF title as a black belt, and this is the final opportunity for the No. 3-ranked heavyweight to collect this year.
But these two young standouts will be up against several well-established heavyweight contenders.
For starters, there's No.1-ranked medium heavyweight Gustavo Batista, who was the runner up at Worlds in 2019. Veteran black belt Otavio Souza, a three-time World champ and two-time Pans Champion, will also be looking to reassert his dominance in the division.
No. 10-ranked heavyweight Vinicius "Trator" Ferreira, a Brasileros champion and submission machine Horlando Monteiro, a Euros champion are also registered, and could stand in the way of Roberto's podium dreams.
---
Super Heavyweight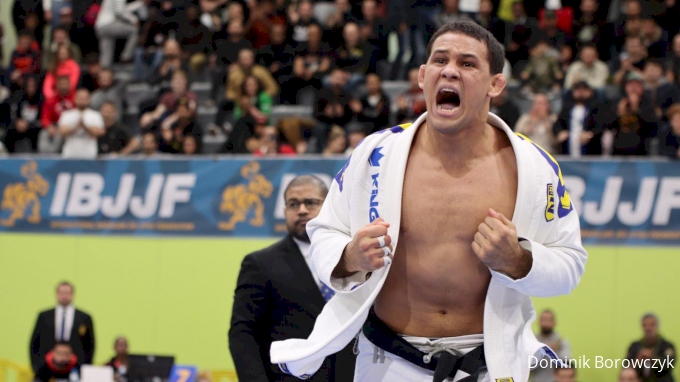 Fellipe Andrew
Felipe Andrew had a heroic start to 2020, winning the open weight division with the first-ever submission over Keenan Cornelius, and taking silver at super heavyweight. Even before he was a household name, he won Euros and Pans in 2019. The No. 2-ranked super heavyweight, Andrew is a submission hunter with a finishing rate of 70 percent, but that sometimes leaves him open to counterstrikes. Like most of his victories, most of his losses have come by submission.
And if there's one person in this division who wants a submission victory over Andrew, it must be Keenan Cornelius. Cornelius is normally a heavyweight, where he is ranked No. 4, but he is stepping up a weight class, and he could have revenge on his mind. The nine-man division may come down to a rematch, as both competitors will draw high seeds. The lapel guard mastermind won Euros at heavyweight earlier this year, and lost in the openweight to Andrew. He's a three-time Pan champion, and will be eyeing a fourth gold for the annals of Legion AJJ.
---
Ultra Heavyweight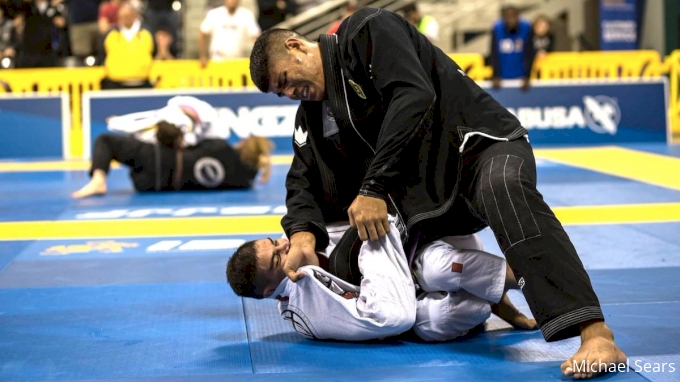 Victor Hugo
Victor Hugo has momentum behind him going into his first Pans as a black belt. In a shortened 2020, he's amassed wins over Nicholas Meregali, Ricardo Evangelista, Max Gimenis, and two quick submissions against Fellipe Andrew. He was stellar at No-Gi Worlds, where he submitted Roberto "Cyborg" Abreu to win the absolute title. But this will be the first major gi event for the No. 1-ranked ultra heavyweight.
Max Gimenis is the other standout in this six-man bracket. Gimenis was the runner-up at Pans last year, closing out with teammate Ricardo Evangelista. He'll want to avenge his most recent submission loss to Hugo at Fight To Win 148.
---
Female Divisions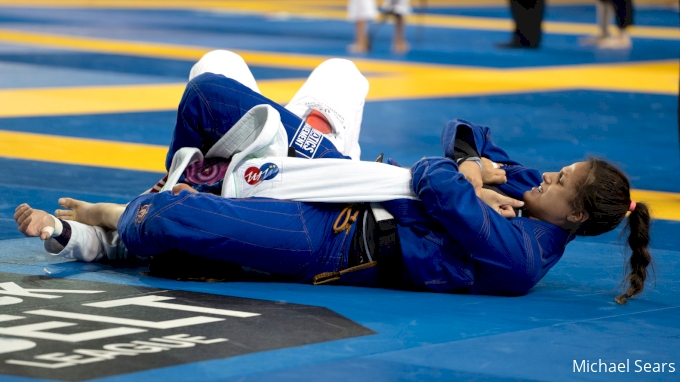 Nathiely de Jesus
In the featherweight division, Gabrielle McComb and Pati Fontes will be looking to add to their hardware collections. The No. 4-ranked lightweight McComb is returning to defend her 2019 Pans title in this field of five women, and could see her biggest challenge in Fontes.
Fontes is more of a no-gi specialist — she's a three-time No-Gi World champ — but she's no stranger to the podium in either attire.
Just as in the male divisions, the female lightweight division is the most saturated with notable names. No. 7-ranked lightweight Nicole Sullivan was runner-up at Pans last year, where she submitted Jena Bishop before losing to Gabi McComb. Sullivan also holds a Masters World championship. Nathalie Ribeiro, a No-Gi World champion with a savage knee bar will be seeking her first appearance on the Pans podium.
But they'll all have to keep an eye on the No. 9-ranked Janaina Maia, who is making her first IBJJF appearance as a black belt.
In the middleweight division, No. 3-ranked Laurah Hallock could reach the top of the podium in a major gi bracket for the first time. She was the runner-up at Pans and World, losing on both occasions to Ana Carolina Viera, who is not registered for this tournament.
At heavyweight, we're all but guaranteed a rematch between Tailita Nogueira and multiple-time Worlds and Pans Champion Nathiely de Jesus. Nathiely won last year, submitting Talita in a scrambly finals match.