Unlock this article, live events, and more with a subscription!
Get Started
Already a subscriber? Log In
Luccas Lira is one of the fastest-rising talents you may not have heard of just yet. A blue belt double-gold champ at the IBJJF No-Gi World Championships, Lira is one of fight sport's emerging talents and someone to absolutely keep an eye on.
Watch Luccas Lira's impressive run at No-Gi Worlds below and make the jump to get to now the young athlete a bit more.
WATCH: Luccas Lira Claim Double Gold At No-Gi Worlds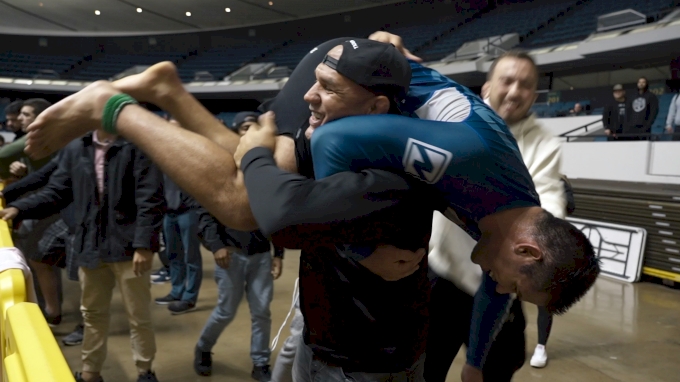 Create a free account to unlock this video!
Get Started
Already a subscriber? Log In
Tell me about how you found jiu-jitsu, who your first instructor was, and when it changed from something that you just liked to do into your dream career?
I was into weight lifting and then I discovered that there was a Jiu-Jitsu class going on upstairs in the gym I was training. My first professor was Carlos Augusto "ZAU." I own him a lot cause he taught me not just jiu-jitsu but how to be a good person inside and outside the mats.
I went to a class and I love it. After one month training, I went to my first tournament at my home town João Pessoa and that was the moment I knew it I was going to do jiu-jitsu for the rest of my life as something professional.
I just love the adrenaline and feeling of competition.
WATCH: Luccas Lira Meets Mahmed Aly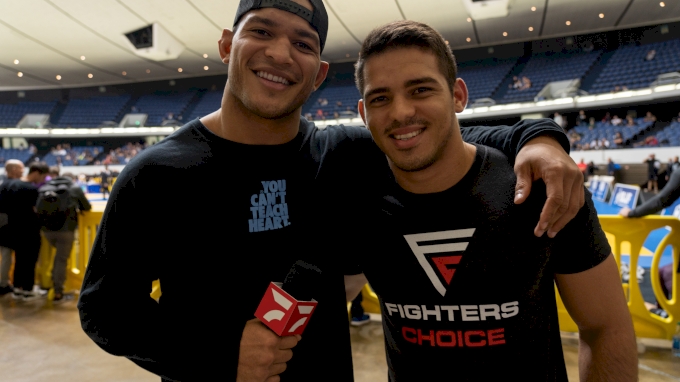 Unlock this video, live events, and more with a subscription!
Get Started
Already a subscriber? Log In
When did you first meet Cyborg? What was that like? And how has your relationship evolved with him as your coach?
I first met Cyborg at his gym.
I fought one of his students at the World Pro in Abu Dhabi and then his student invited me to do a camp for the IBJJF Worlds at Fight Sports. I didn't think twice and went there. Cyborg was super friendly.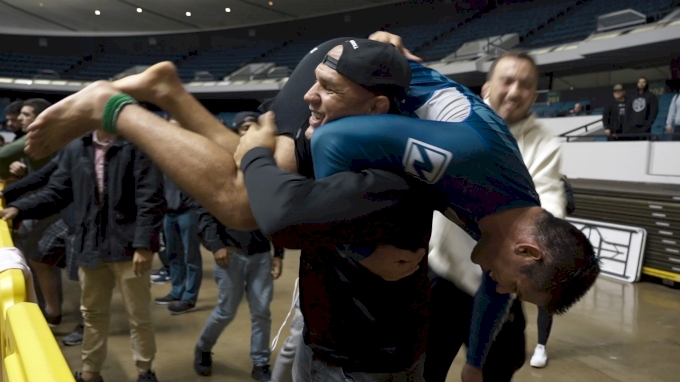 I was so amazed because he is an idol for me. I could never imagine that I was going to be training with him. And since the beginning, he showed me that I had to work hard if I wanted to be a professional.
As my coach, he just motivates me by example. Everything he does at the age he is gives me strength and determination to get where I wanna be.
What are some of your biggest accomplishments?
IBJJF 2018 South American Champion
IBJJF 2018 Salvador Open Champion
3x IBJJF 2019 Miami Open Champion
IBJJF 2019 Charlotte Open Double Gold Champion
IBJJF 2019 Worlds Third Place
IBJJF 2019 Pan No-Gi Champion
IBJJF 2019 No-Gi Worlds Double Gold Champion
You just received your purple belt - what did that moment mean to you? Who are some purple belts that you'd like to face in competition?
I worked hard for my purple belt. I think that moment means that I'll climb even higher at this new level. I want to be at the top of purple belt rank going after all major tournaments.
I have some in mind but I know that we will face soon. Rui Alves, Micael Galvão, Nick Rodriguez, are some matches that I believe it could be a good show.