Who's Number One (WNO) returns for it's fifth show on December 11th, with the highly anticipated clash of generations at WNO: Kaynan vs Rodolfo. As always, WNO will be stacked from start to finish, and we here at FloGrappling are excited to announce our second match, Dante Leon vs Roberto Jimenez.
Official Kaynan Duarte vs Rodolfo Vieira Match Announcement
This will be the third match at WNO for both athletes, with both athletes 1-1 so far. Dante defeated Kody Steele and lost to Garry Tonon, while Roberto defeated Keenan Cornelius and lost to Craig Jones. The match will be no-gi, 15 minutes under WNO submission only rules and at 185 pounds.
Dante is a No-Gi Worlds champion at black belt and finished fourth at ADCC 2019. He has wins over Lucas Lepri, Renato Canuto, Isaque Bahiense, Edwin Najmi and Johnny Tama in No-Gi action over the last couple of years. Roberto won the 3CG Kumite 3 and 5, with wins over Vagner Rocha, Nick Rodriguez, Tye Ruotolo and Kade Ruotolo.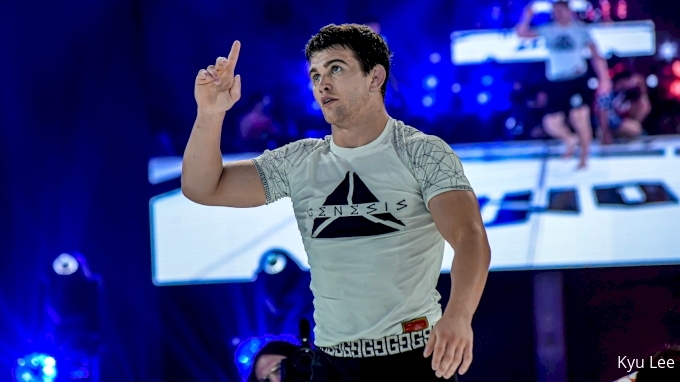 Dante Leon vs Roberto Jimenez At WNO!
This match is certain to be a contender for fight of the night on December 11th. Both Dante and Roberto never stop moving, they thrive in scrambles and are always looking for the finish. Dante is currently ranked third at 77kg while Roberto is ranked fourth at 88kg.
Official FloGrappling No-Gi Rankings
While Dante is five years the senior of Roberto at 25, both of these athletes can be considered the next generation and should be at the top of the game for many years to come. Dante loves to wrestle out of positions, Roberto specializes in counterinf those type of transitions to get to the back and finish. Make sure you tune in December 11th to WNO on FloGrappling, and stay tuned to our social media for more upcoming athlete announcements!
---