Daisy Fresh: An American Jiu-Jitsu Story
Jacob Couch Is The Hillbilly Hammer of Jiu-Jitsu
Jacob Couch Is The Hillbilly Hammer of Jiu-Jitsu
Jacob Couch, aka 'The Hillbilly Hammer', claimed instant fame when he first appeared in Daisy Fresh episode 3.
Nov 26, 2020
by Corey Stockton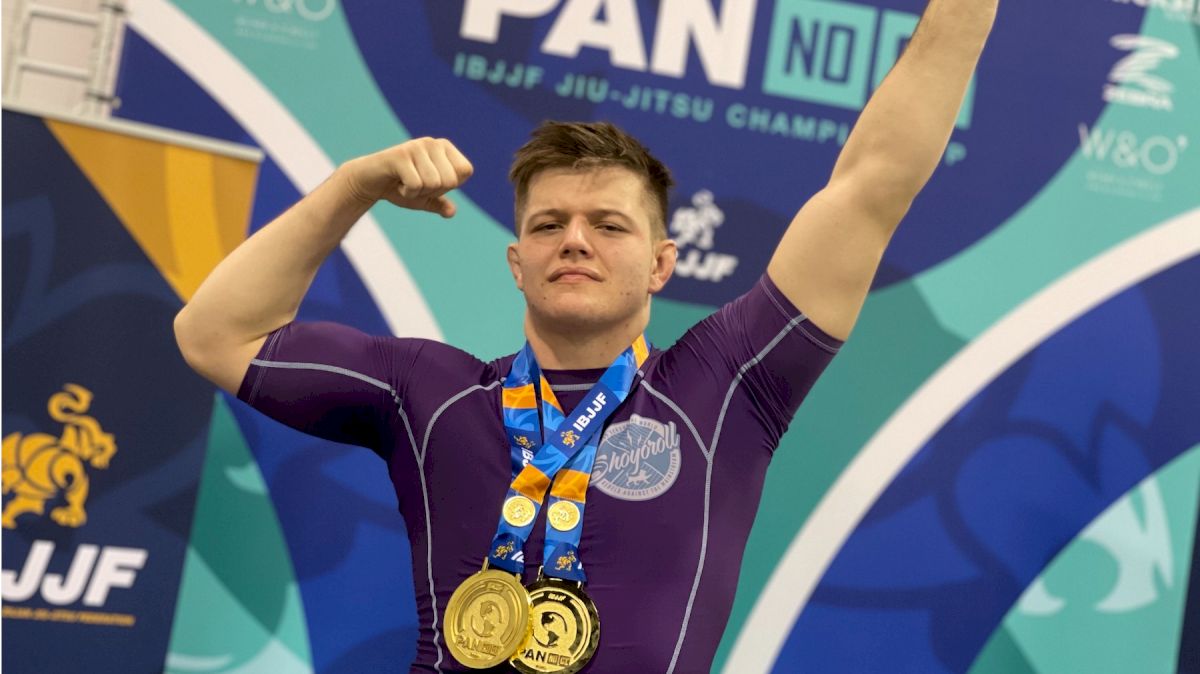 Jacob Couch, aka 'The Hillbilly Hammer', claimed instant fame when he first appeared on the documentary, Daisy Fresh: An American Jiu-Jitsu Story in Episode 3.
A colorful character with a captivating way with words, Couch has grabbed attention with his personality, alone.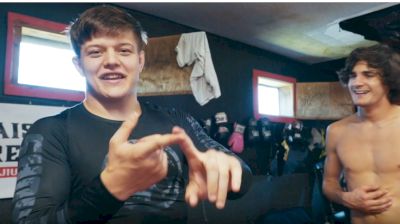 On the mat, Couch's jiu-jitsu speaks for itself. After an impressive outing at No-Gi Pans last weekend, The Hillbilly Hammer made a statement; he deserves the spotlight.
He breezed through the super heavyweight division, displaying his control and collecting two submission victories on the way.
Couch was spectacular in the absolute division, submitting all three of his opponents. In the final, he redeemed a recent loss to Atos purple belt Matheus "Teteu" Ferreira, whom Couch lost to in the super heavyweight final at Pans in October 2020
Highlight: The Hillbilly Hammer's Incredible Double-Gold Performance At No-Gi Pans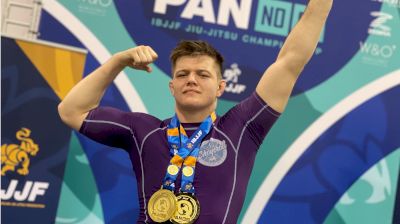 Couch grew up in Hazard, Kentucky, a rough area with a high poverty rate. He was raised by his grandmother.
He began training in MMA when he was 15, and switched his focus to jiu-jitsu when he was 18 years old after he graduated high school. Now 21 years old, Couch has been on a hot streak this year, particularly in no-gi, where he has won twice on the Fight To Win stage. He has a mean leglock game, but he's well rounded in both top and bottom positions.
Couch was already a talented competitor before he moved to Mount Vernon, IL, to join the Daisy Fresh squad. He won No-Gi Worlds at blue belt in 2018, and saw the podium the following year as a purple belt at both No-Gi Pans and No-Gi Worlds. He said he decided to train full time at Pedigo Submission Fighting after a run in with Pedigo's Andrew Wiltse — now a black belt — at a local tournament.
Couch has aspirations to go far in the sport of jiu-jitsu. Among his Daisy Fresh crew, he's surrounded by a team of hungry up-and-comers who can help him get there. And with the display he just made at No-Gi Pans, he's clearly on his way.
Watch: Why Jacob Couch AKA The Hillbilly Hammer Is The Next Big Thing At Purple Belt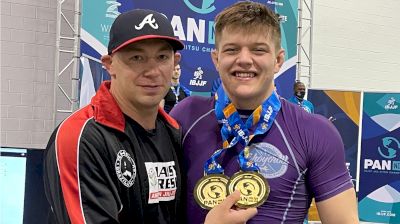 Unlock this video, live events, and more with a subscription!
Get Started
Already a subscriber? Log In