Discover The Winners Of The 2020 FloGrappling Awards
Vote NOW for the 2020 Male Grappler of the Year | FloGrappling Awards
Vote NOW for the 2020 Male Grappler of the Year | FloGrappling Awards
See the six athletes who have been nominated for The Best Male Grappler of 2020, and some of the factors that put them in contention. Vote for your choice!
Dec 30, 2020
by Corey Stockton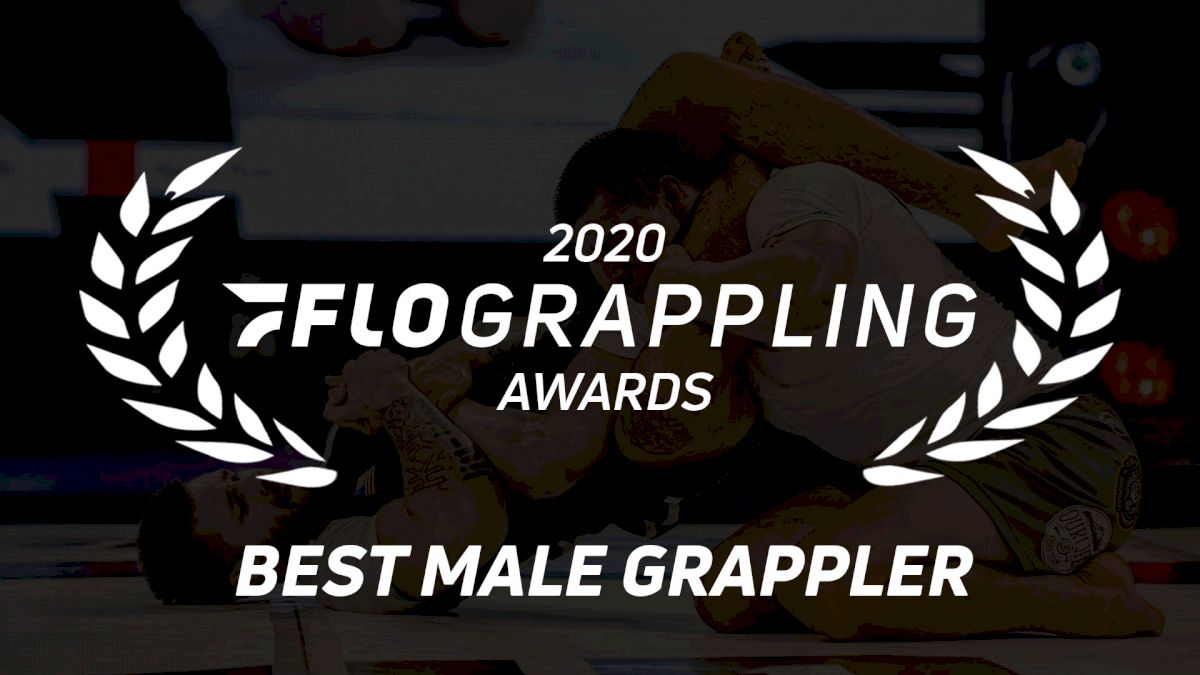 To state the obvious, 2020 was an unusual year for competitive jiu-jitsu. Still, several competitors found ways to set themselves apart, and to impress us in ways few other athletes can.
Six of them have been nominated for The Best Male Grappler of 2020. Some are new black belts, some have already spent years in the spotlight, and others are seasoned veterans. But they've each excelled in 2020.
Here are the nominees, and some of the factors that put them in contention.
See also:
Vote for the 2020 Female Grappler of The Year
Vote for the 2020 Breakthrough Grappler of The Year

---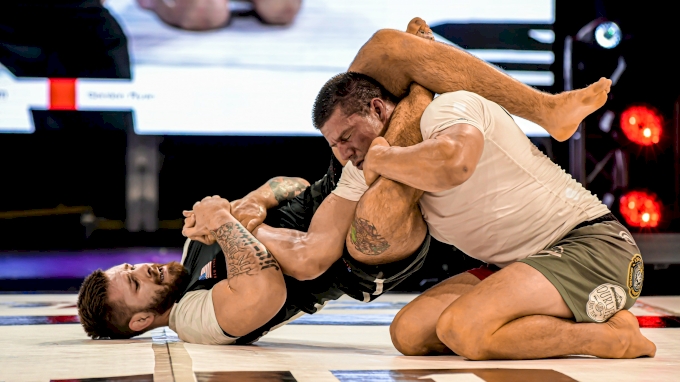 On paper, Gordon Ryan had a perfect 2020. He won each of his three matches this year by submission. He tapped Tex Johnson with an arm triangle at Sub Stars; he finished Kyle Boehm with an armlock at Who's Number One in July; and he heel hooked Matheus Diniz at Who's Number One in October.
Diniz was the no. 1-ranked 88 kg competitor at the time (the ranking categories have since been changed); and is still ranked fifth pound-for pound. That makes Diniz the highest-ranked opponent whom Gordon defeated this year. Johnson and Boehm are also ranked.
---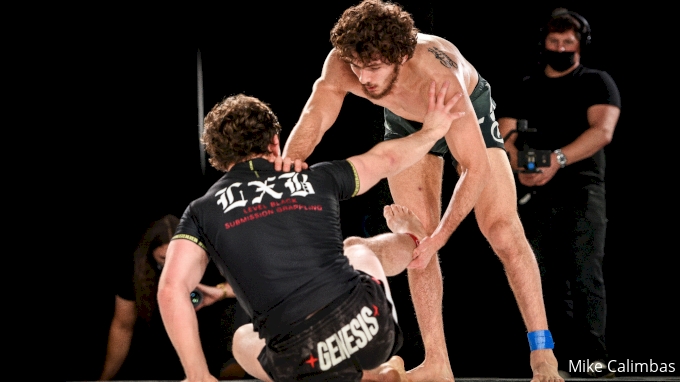 Roberto Jimenez made his black belt debut in 2020 on the Who's Number One stage against Keenan Cornelius. Jimenez won that match, setting his superb rookie year in motion. Keenan was the first of eleven ranked competitors to lose to Roberto in 2020. He's defeated ranked competitors in five different weight classes.
Roberto has submitted five ranked opponents, contributing to his 22 submission wins on the year. Roberto has earned submissions in 73% of the matches he won this year, and he's won 75% of his overall matches.
He was the most active competitor in the scattered 2020 season, amassing 40 matches on the year and winning 30 of them. He finished the year as the winner of Third Coast Grappling Kumite III and Kumite V, and he went 2-1 in matches on Who's Number One.
---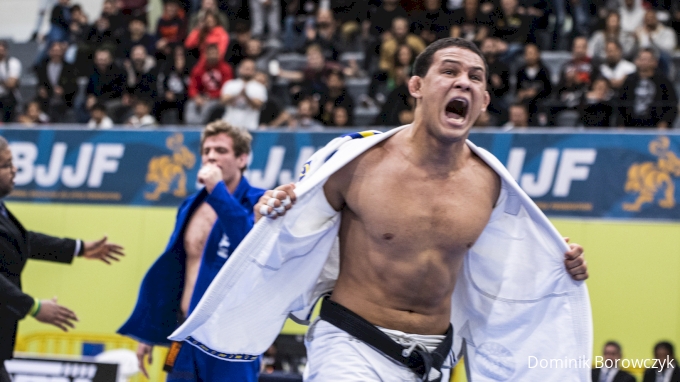 Fellipe Andrew opened the year with his second Euros title, defeating Keenan Cornelius in the open weight final, and becoming the first person to submit Keenan in the gi.
That submission, a candidate for 2020 Submission Of The Year, was one of two outstanding triangles Fellipe Andrew landed this year. He also hit a stunning triangle on Lucas "Hulk" Barbosa at Third Coast Grappling: Kumite IV.
In total, Andrew achieved 13 submission victories on the year, including five subs against top-10-ranked opponents. Six of his 22 wins this year were against ranked opponents. He ended the year with 9 losses.
In addition to his open weight title at Euros, Andrew won the open weight division at Pans.
He finished the year as the IBJJF no. 1-ranked adult male competitor.
---
Lucas "Hulk" Barbosa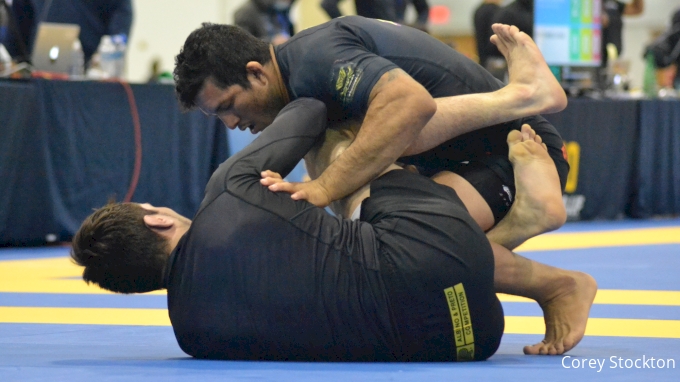 Lucas "Hulk" Barbosa had two huge wins by armbar in 2020 on the Fight To Win Stage. The first was against Roberto Jimenez, a rising star in early 2020; the second was against Rafael Lovato Jr, a legend making his return to competitive grappling.
He tallied four more submissions throughout 2020, finishing the year with a 16-3 record and six submissions. He defeated five top-10-ranked opponents, and finished the year with a No-Gi Pans heavyweight title.
---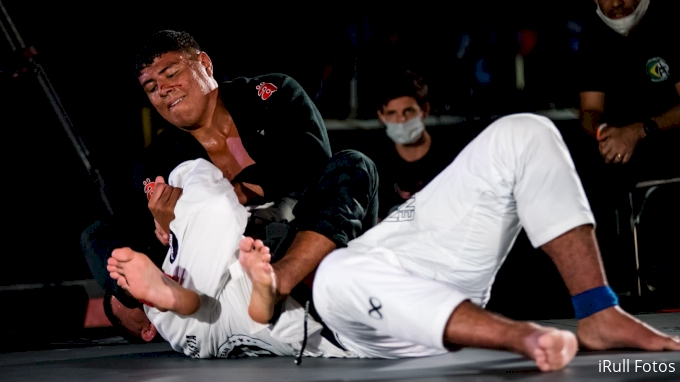 Victor Hugo had a perfect record for most of 2020. He went 12-0 through November, before suffering his first defeat of the year to Erich Munis at BJJ Stars. Despite his loss, his 12 wins are noteworthy, as more than 75% of them have come against top-10 opponents. Hugo has also collected eight submission victories on the year, including six against ranked opponents.
He submitted four at Third Coast Grappling, winning the Kumite II and Kumite VI tournaments.
Hugo hasn't been a black belt for long, but in his 18 months at the rank, he hasn't lost by submission, and he's earned 17 submission victories.
Hugo was undefeated against other Grappler Of The Year candidates in three encounters this year. He submitted Fellipe Andrew twice, and Roberto Jimenez once.
---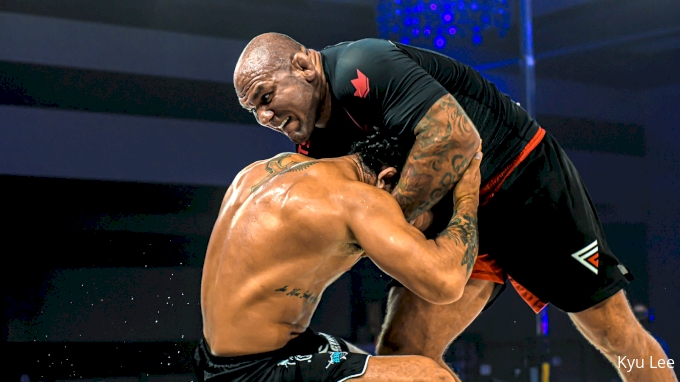 Roberto "Cyborg" Abreu is the senior of this list by more than a decade. He turned 40 this month, a day after competing at Masters Worlds, where he took second in the ultra heavyweight, losing a decision against Bruno Bastos.
Aside from Masters Worlds, Cyborg was undefeated in 2020. He went 10-0-1 with three submission victories. Half of his victories were over top-10-ranked opponents, including two pound-for-pound top-ranked competitors.
Cyborg faced four ADCC medalists this year. He beat three of them, and had a draw against Nick Rodriguez. He was undefeated against Grappler Of The Year Candidates in four matches. He beat Lucas "Hulk" Barbosa twice, and also defeated Fellipe Andrew and Victor Hugo.
With his win over, Fellipe Andrew, Cyborg earned him the Third Coast Grappling: Kumite IV title. Cyborg earned the Kasai Pro 7 title in his first run0in this year against Hulk.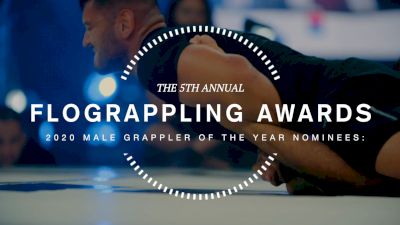 Tell Us What You Think
Vote for the best Male Grappler Of 2020, and for each of the FloGrappling awards below!