WNO: Craig Jones vs Ronaldo Junior
Grappling Bulletin: The Gordon-Galvao Incident, Where Do We Go From Here?
Grappling Bulletin: The Gordon-Galvao Incident, Where Do We Go From Here?
Gordon Ryan and Andre Galvao got physical backstage at WNO and the slap was heard around the world. The real question is where do we go from here?
Mar 1, 2021
by Hywel Teague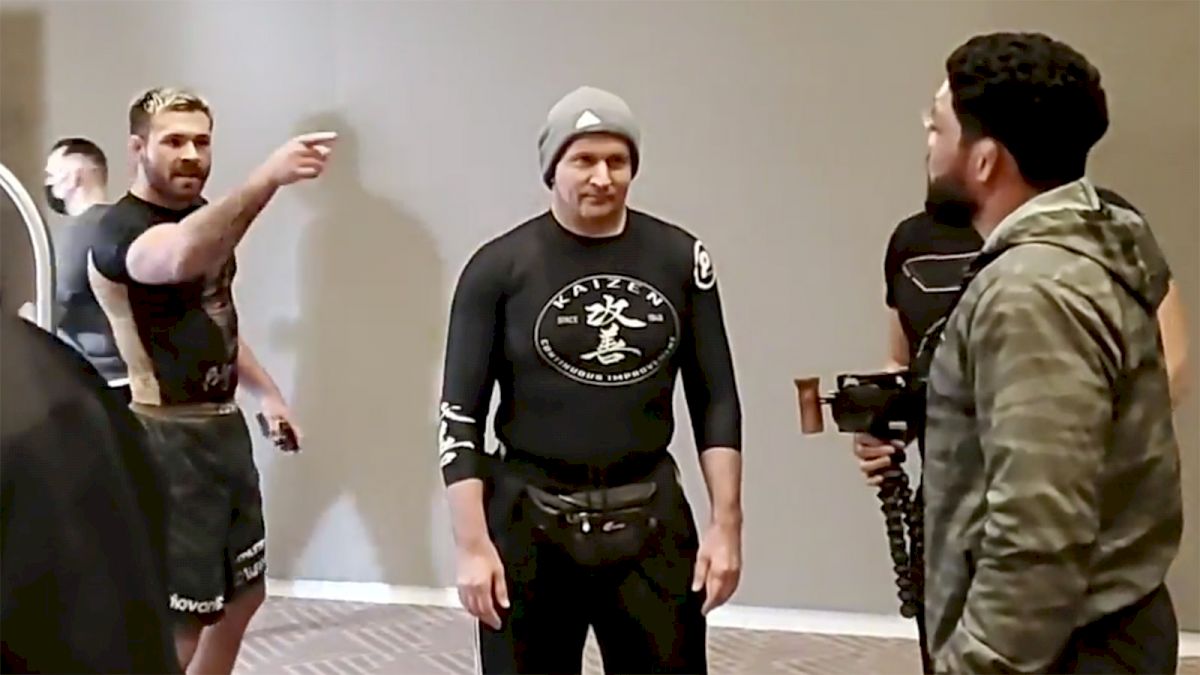 Gordon Ryan and Andre Galvao got physical backstage at WNO and the slap was heard around the world. The real question is where do we go from here?
This is our Conor-Khabib moment. I visited Fight to Win the next night in Dallas, and everybody was talking about it. I lost count of the amount of times I was asked if I was there, or if I had seen it. The answer to both is no, as I had just finished commentating and I walked into the warm-up room right as they were in the middle of a shouting match. I was stunned when I had heard about the scuffle, and my immediate concern was how far it had gone and whether anybody was injured.
First of all let me set the record straight on something. Even though the video very clearly shows the incident, and there are multiple eye witness accounts of the chain of events that led to the scuffle, there are some people who question whether Gordon Ryan's slap of Andre Galvao was in some way pre-planned or faked in order to promote their future superfight at ADCC. This couldn't be further from the truth. This was 100% real, and in no way do we condone what happened. It just goes to show how unexpected and how surprising this was that people have a hard time truly believing it. Unfortunately it was very real, very raw, and very much unresolved.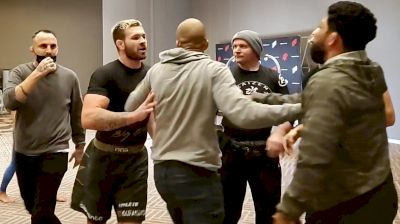 Unlock this video, live events, and more with a subscription!
Get Started
Already a subscriber? Log In
We do not support or condone any kind of violence at FloGrappling. We don't want to see people fight anywhere except on the mats. Street fights and backroom brawls have no place in grappling. Aside from the risk of possible injury, the damage to the images of those involved, there are legal issues to consider. Grappling is a combat sport but the combat should be kept on the mats.
We released the full video on FloGrappling so that there was no doubt about what happened in the situation. Had only short clips been released, then these could have been misconstrued or twisted to fit a certain narrative. It was also important for us not to pick sides, not to favor one or the other. Let people see the full video and make their own minds up.
Where do we go from here?
Right now, how this will affect the proposed ADCC superfight between Gordon Ryan and Andre Galvao remains to be seen. Following a period of tension and renewed negotiations, progress had been made this last week following a meeting between Galvao and ADCC 2022 promoter Mo Jassim. Now, all bets are off. Jassim himself said this most likely hurts the chances of the match happening, commenting: "[It] probably washed away any progress we had for making that match in ADCC 2022".
Jassim also states his hope that this doesn't escalate further. This is where I wholeheartedly agree. The last thing we need is for another encounter, whether between Galvao and Gordon, or any members of their teams. They will find themselves in the same place at the same time again, possibly very soon.
The grappling world is small, and Atos and the Danaher Death Squad both have some of the best competitors in the world. There's no way to avoid each other. If it transpires that Atos and the DDS do meet, then the respective team leaders need to lay down the law and make all efforts to ensure that no confrontations happen. Either way, you can bet on there being better security next time around just in case.
If they really want to settle this they should do it on the mat. I suggest a team vs team event– Atos vs Danaher Death Squad, minus Galvao and Gordon. They can each send representatives in different weight classes, meaning everybody gets their chance to score a victory for their team.
Imagine: Competitors face off at 155, 170, 185, 205 and +205lbs. 15-minute no-gi matches, submission-only, all submissions legal. You want to defend the honor of your team? Do it where everybody will see your hand raised.
Forget this nasty business of fighting – jiu-jitsu moved on from this "anytime, anywhere" mentality back in the 90s. We don't need it to grow. We want rivalries, we want drama, we want intrigue, and we want great matches. Let's focus once again on the jiu-jitsu.
Watch the Grappling Bulletin Podcast where we discuss the incident and discuss how this impacts the ADCC Superfight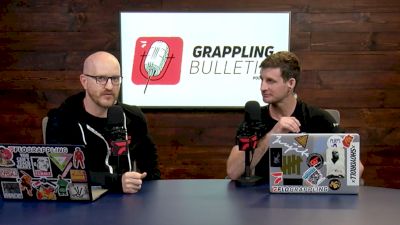 Unlock this video, live events, and more with a subscription!
Get Started
Already a subscriber? Log In
---
Lis Clay Stuns in Black Belt Debut, Luiza Monteiro Dispatches Flowers
By Corey Stockton
Elisabeth Clay returned to the gi for the first time since she was a purple belt this weekend at Fight To Win 165 against Maria Malyjasiak. She won by submission in the first half of the match, securing a toe hold. "This is for everybody who thinks I only do no-gi," Clay said after the victory.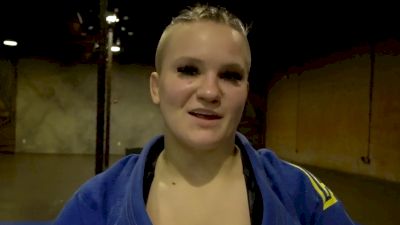 Unlock this video, live events, and more with a subscription!
Get Started
Already a subscriber? Log In
Clay has been considered a leg lock specialist, especially after 2020, where she spent most of the year collecting heel hook victories over top black belts. She said that she wanted to display her upper body submission game against Malyjasiak, but Malyjasiak's game prevented upper body attacks, so Clay took the attacks available to her.
She added that she will be competing in more competitions this year, beginning with the IBJJF Dallas Open this weekend. There, she's slated in a two-competitor division against Melissa Cueto.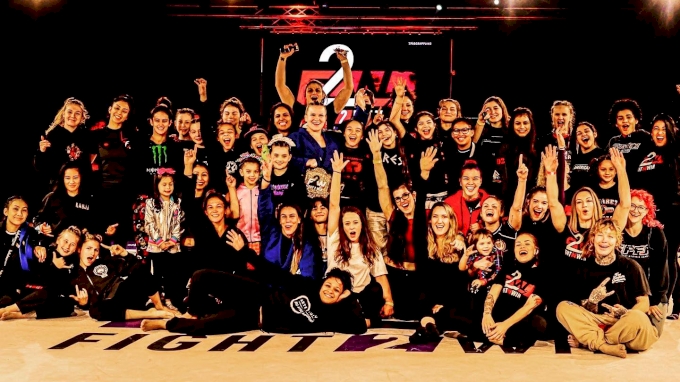 In the co-main event of the all-female Fight To Win 165, Luiza Monteiro also earned a toe hold victory over the heavier Jessica Flowers. Monteiro put her spider guard to work early, and threatened Flowers with several omoplata attacks, but appeared frustrated not to manage a finish. She found the toe hold in the closing seconds of the match.
In the other two black belt matches on the card, Tracey Godell defeated Danielle Alvarez via decision in the gi, and Sheliah Lindsey won a no-gi decision over Sullen Lima.
Catch up on all the match replays here
---
Performance Of The Week: Nathiely de Jesus
Nathiely de Jesus was a big underdog against Gabi Garcia and while they were civil and mutually respectful leading up to the match Garcia was fired up and frustrated by comments from rivals.
That meant Nathi had to bear the brunt of Garcia's frustration, but she weathered the storm and had an answer for every attack and was able to hit various counter attacks oh her own and even secure key positions en route to a unanimous judge's decision. Not many people can hope to last even a few minutes with Garcia, let alone face off with her for 15 mins when she's in a fury.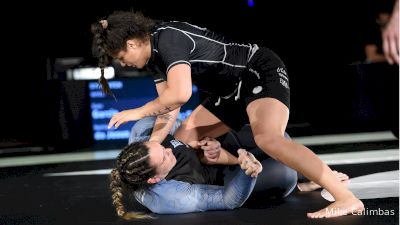 ---
IBJJF Debuts Heel Hooks This Weekend
By Corey Stockton
The IBJJF will return for its first event of 2021 on Saturday, March 6 and Sunday, March 7 for the Dallas Open. The no-gi event on Sunday will be the first to feature the newest iteration of the rule book, which will include leg reaping and heel hooks for adult brown and black belts.
The middleweight division will be one to watch closely, as it will feature notable leg lockers such as the Danaher Death Squad's Oliver Taza, as well as David Garmo. Michael Liera and Johnny Tama are also registered for the division.
---
Micael Galvao Taps Out A Black Belt In Under 60 Seconds
You may have heard of Micael Galvao, the teenage brown belt phenom from Brazil who's been tearing up the comp scene since he was a juvenile. He tapped out his first black belt in a match when he was a blue belt, and he did the same thing over the weekend at the event King BJJ.
Galvao needed only 55 seconds to choke Gustavo Telles, a gold medalist at the South American No-Gi Championship. Take a look at the video below and see for yourself, this kid is special.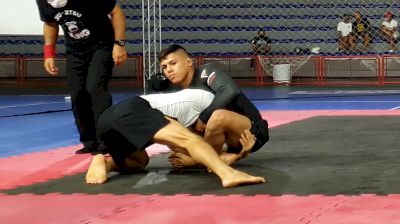 ---
American Blue Belt Wins BJJ Bet Colored Belt Qualifier
By Corey Stockton
A blue belt won the 12-woman colored belt "Selection" grand prix at BJJ Bet on Sunday, a major upset as she was the only blue belt in the field of competitors. Amit Elor, an American who currently trains at Dream Art in Brazil, took a first round bye before beating two purple belts and a brown belt in the tournament.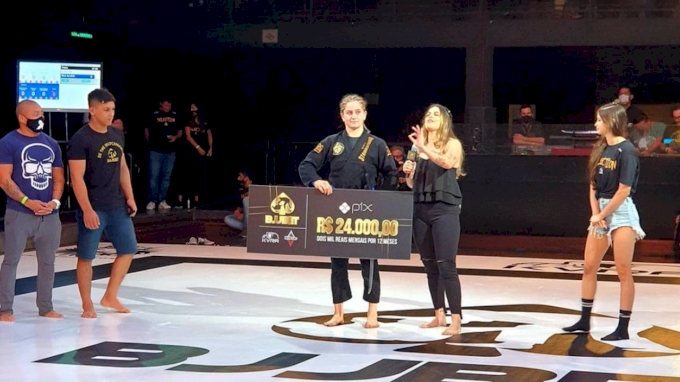 At 17 years old, Elor is no stranger to victory. She's been one of the top-ranked freestyle wrestlers in her age category for years, and is the 2019 Cadet (under 17) World Championship bronze medalist.
Caio Vinicius, a brown belt under Felipe Pena, won four matches on his way to the top of the 12-man male bracket in the grand prix. Elor and Vinicius each won a $4,200 prize.
---
Upcoming Events on FloGrappling
WNO: Gordon Ryan vs Vagner Rocha – March 26
Gordon Ryan is scheduled to face Vagner Rocha on March 26. The P4P #1 no-gi grappler in the world explains the history between them and how that will inspire his performance at WNO: Gordon Ryan vs Vagner Rocha.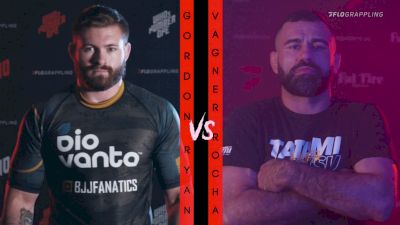 Fight to Win 166 – March 13
Manuel Ribamar vs William Tackett, plus matches featuring Rafael Lovato Jr., Josh Cisneros and more!