2021 FloGrappling WNO Championship
Put Your Money On A Wildcard At 115 | WNO Championship Betting Lines
Put Your Money On A Wildcard At 115 | WNO Championship Betting Lines
The betting lines for the 115 lb division at the WNO Championship have been released. See the division favorite, and the best value picks below.
Sep 10, 2021
by Corey Stockton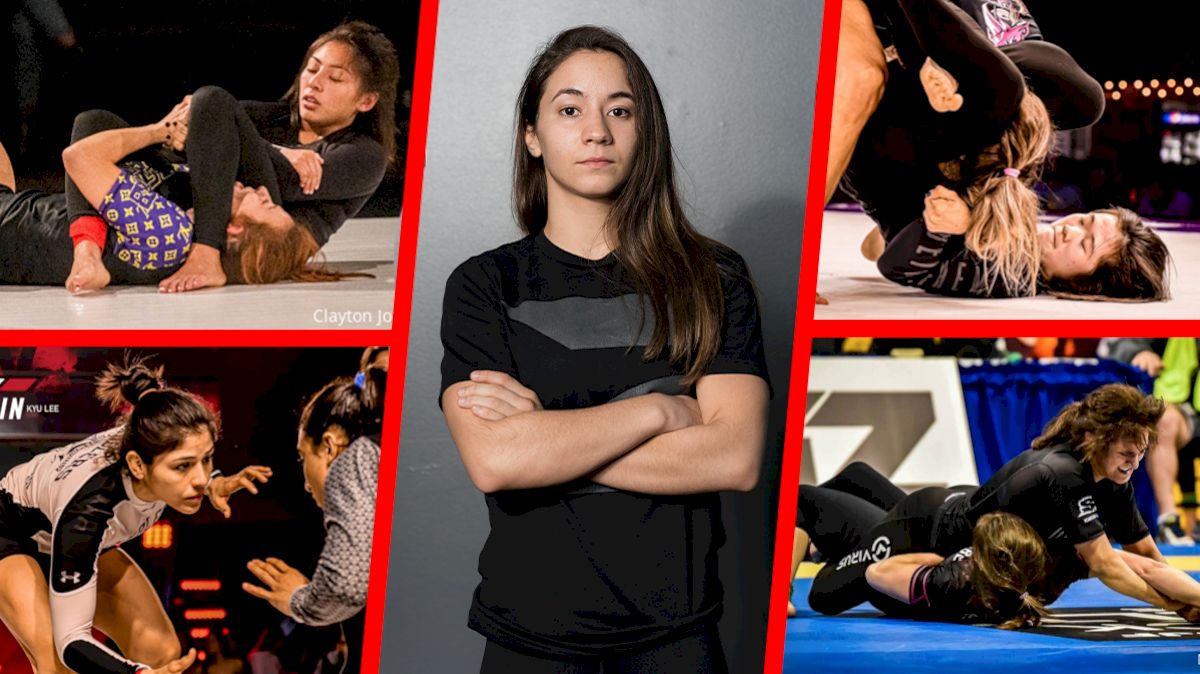 The online betting site BetOnline has released money lines for FloGrappling's WNO Championship.
These odds are constantly fluctuating. The odds below were reported as of August 25. Find the most up to date betting lines on BetOnline.
(Note: We do not encourage illegal gambling, please check the laws in your jurisdiction. Go here to learn about responsible gambling.)
Odds to win the 115 lb tournament:
Mayssa Bastos +150
Tammi Musumeci +250
Jessa Khan +500
Grace Gundrum +800
Danielle Kelly +1600
Alex Nguyen +2500
Jessie Crane +4000
It's no surprise that Mayssa Bastos is the betting favorite in this division. She's undefeated in 15 no-gi matches as a black belt, including victories over two of the top-ranked women in this division. She's a safe bet for sure, but she's not unbeatable. While conservative betters could be content to place their money with Mayssa, there are more exciting, intriguing and profitable bets on the table.
Take Jessa Khan, for one. Sure, she lost to Mayssa Bastos at No-Gi Pans in May; and yes, she lost via submission. But In two of their last three encounters, Jessa had Mayssa in triangle trouble early in the match. While she's failed to make her early attacks pay off against the top-ranked athlete in the division, she seems to have found a hole in Mayssa's game. And if she can polish up her attack, she could find victory this time, with $30,000 on the line.
At +500, a bet on Jessa may be a bit of a risk given her record against Mayssa. But it could be a risk worth taking.
How about Grace Gundrum. The Silent Assassin has already had a WNO match against Mayssa, and kept it close, losing via judges decision in a back and forth match. Neither Grace nor Mayssa really opened up during their last exchange, but we've seen just how deadly Gundrum can be when she turns her offense on. If she's motivated — by the title or the cash prize or the shot at redemption against the only person to defeat her in nearly a decade — she can catch Mayssa. And for the betters who put their money on her, it will pay off eight-fold.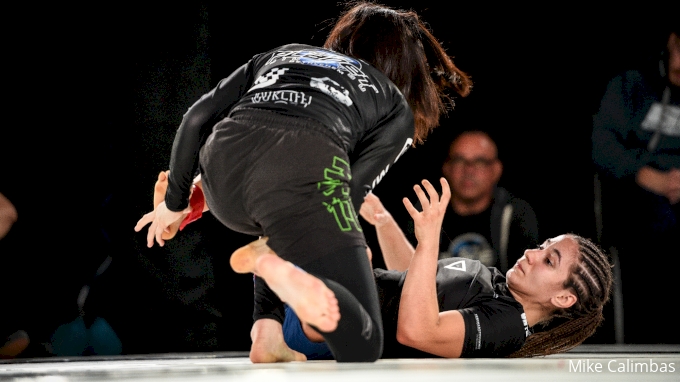 If you read the Favorite, Dark Horse, Disruptor & Wild Card article, you know I'm high on Tubby Alequin in this division. Here's why: Tubby will attack nonstop. If any of her matches end in submission, you can bet Tubby will be the one who initiated it. If her matches go to decision, rest assured that Tubby led the charge in attacks. She may not be the favorite in this division given the clout that competitors like Jessa, Mayssa and Grace have earned in the last few years. But Tubby will be a threat in this division, and her odds (+350) accurately reflect that.
In that same article, I called Tammi Musumeci a wild card. For that reason, it's best to consider a bet on her a roll of the dice. If she performs the way she did in her prime, she has a certain capacity to win. She's an ADCC medalist, a multiple time No-Gi World champion, and a Musumeci.
But she's also had a two-year layoff from any competition whatsoever, and an even longer layoff from no-gi competition. That would make me feel uncertain about placing a bet on her, especially given that there are safer bets with a higher upside. Musumeci is at +250, while some of the more recently active — and recently dominant — competitors, +500 or more.