Missed the Grappling Bulletin live show? Catch up on the news from around the world of grappling with these short clips.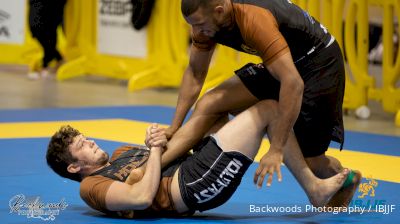 IBJJF No-Gi Worlds: How The Game is Changing
Oct 5, 2021
How Will Heel Hooks Shape the IBJJF World No-Gi Championships?
No-Gi Worlds starts on Thursday, October 7 and we'll be live-streaming the entire event on FloGrappling.
Every single division is worth exploring and should offer some exciting matches, but the middleweight division stands out. 40 athletes are registered for the male black belt middleweight division at No-Gi Worlds, making it the deepest of the tournament. That roster includes six ADCC veterans, three returning IBJJF no-gi world champs, and one Levi Jones-Leary looking to make his no-gi debut as a black belt.
For the first time ever, heel hooks will be allowed for adult black and brown belts at No-Gi Worlds.
We're expecting a lot of leg submissions now that twisting leg locks are fair game, but the leg attacks open up interesting counters and even reversals, meaning we could see very different jiu-jitsu than we have in previous years.
Will we see a wildly different podium? I doubt it. The best can operate under many different rulesets and the inclusion of leg locks doesn't change things that much for the elite no-gi grapplers.
The IBJJF allowing heel hooks has brought out a lot of new faces, such as Bellator MMA fighter Jay Jay Wilson, 8-0 in MMA with 4 submissions, 10th Planet figures including PJ Barch and Alan Sanchez, and even 2017 IBJJF World No-Gi champ and former KASAI champion Renato Canuto.