Missed the Grappling Bulletin live show? Catch up on the news from around the world of grappling with these short clips.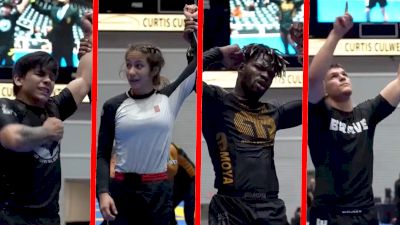 Success for Unity Team at No-Gi Worlds: Four Finalists, Four Gold Medals
Oct 12, 2021
Unity team founder Murilo Santana spent more time in the coach's chair during the black belt finals of the 2021 World IBJJF Jiu-Jitsu No-Gi Championship than anybody else. He was matside to see four of his athletes take gold:
All four of the above won gold just months after doing the same at the IBJJF Pan No-Gi Championships, signaling consistency in the team's performance at major no-gi events.
It is important to note that while Santana works closely with and coaches all four of the above, only Guaresi and Johnson officially represented Unity in the tournament. Santana enjoys good relations with other teams and has worked extensively with GF Team black belt Bastos and PSLPB Cicero Costha rep Oliveira at his New York gym, although he has never required them to switch allegiance.