Missed the Grappling Bulletin live show? Catch up on the news from around the world of grappling with these short clips.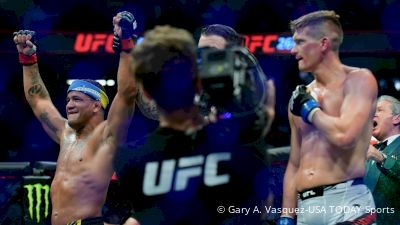 Gilbert Durinho Burns Shines at UFC 264
Jul 13, 2021
Once again Gilbert Burns flew the flag for the jiu-jitsu community in the Octagon, beating Stephen "Wonderboy" Thompson with a careful three-rounded strategy designed to exploit his grappling advantage. Durinho is a one-time UFC welterweight title challenger, and he remains at the top of the ranking with this win. It wasn't easy as he had to avoid Thompson's dangerous striking, but Durinho's clever use of the cage to control his opponent saw him earn a decisive decision win.