Missed the Grappling Bulletin live show? Catch up on the news from around the world of grappling with these short clips.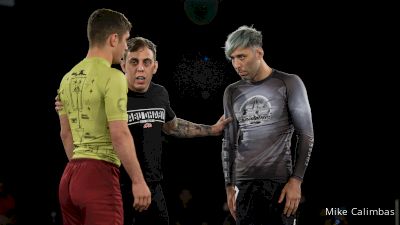 Mikey Musumeci Gets Win vs Geo Martinez, Drama Ensues
Jul 20, 2021
Generally speaking, bad blood gets left on the mat and competitors will shake hands and embrace the match is over. Not so in this case. Mikey won 6-0 after a terrific technical scrap that lived up to expectations, and they briefly shook hands before the hand raise but their conversation (which we could not hear) continued and it was clear that nothing had been resolved.
Musumeci unleashed a tirade at Geo in his post-match interview, saying Geo's behavior was unsportsmanlike and calling him "low class", and saying he has zero respect for him as a person. Geo pulled no punches in the backstage interview shortly after the match, calling Mikey fake and "an asshole, just like me".