Missed the Grappling Bulletin live show? Catch up on the news from around the world of grappling with these short clips.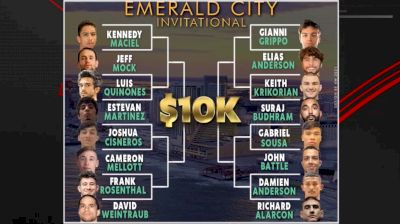 Emerald City Bracket Drop! Crazy First Round Matches
Aug 3, 2021
The stacked 145lb EBI-rules tournament goes down on August 7 in Atlantic City. Not only are we streaming the event on FloGrappling, but we'll be on site to follow the action from this loaded tournament.
We've been given an exclusive look at the bracket for this weekend's event and it promises some thrilling matches.