Missed the Grappling Bulletin live show? Catch up on the news from around the world of grappling with these short clips.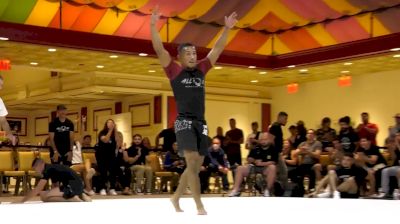 Damien Anderson Taps Two Top-10 Black Belts
Aug 9, 2021
Damien Anderson had the performance of a lifetime at Emerald City Invitational, tapping both Richard Alarcon (ranked #6 135lb) and Gabriel Sousa (ranked #4 145lb). He used a dynamic standing kimura to submit Alarcon and a tight inside heel hook to finish Sousa.