Missed the Grappling Bulletin live show? Catch up on the news from around the world of grappling with these short clips.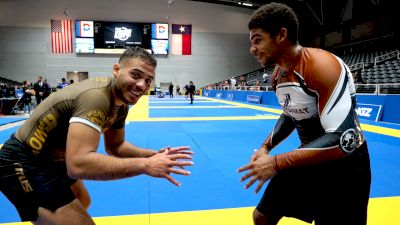 Checkmat Brown & Purple Belts Rule at No-Gi Worlds
Oct 12, 2021
Taking the team trophy in both the male and female categories, Checkmat enjoyed great success at Nog-Gi Worlds, with the colored belts stealing the show.
Jansen Gomes and Elder Cruz closed out the absolute division after winning the medium-heavyweight and heavyweight divisions, respectively, while Andrew Tackett scored eight submissions in nine matches to become purple belt absolute champion.