Missed the Grappling Bulletin live show? Catch up on the news from around the world of grappling with these short clips.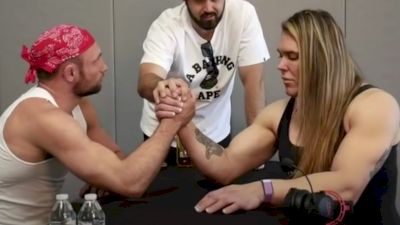 Craig Jones vs Gabi Garcia May Actually Happen: We Reveal Where & When
Nov 30, 2021
Aussie submission grappling superstar Craig Jones said recently that he may still face off against Gabi Garcia in a real grappling match.
"I believe it's still going to happen, December 31 in Japan," Jones told podcast host James Smith in an interview.
4-time ADCC champ Garcia is the most successful woman in ADCC history. Jones jokingly called her out following a WNO event earlier this year, and what started out as a light-hearted challenge developed into a "big money" opportunity.
"We were going to have the match for free, we were going to do it on Instagram, and the night before Gabi said she was getting some big offers from big organizations," Jones explained.
Of Garcia's 7 MMA fights, six were in Japan with the organization Rizin. She last competed MMA on Dec 31, 2018 and last had a grappling match at WNO Championship on September 25, 2021.