Missed the Grappling Bulletin live show? Catch up on the news from around the world of grappling with these short clips.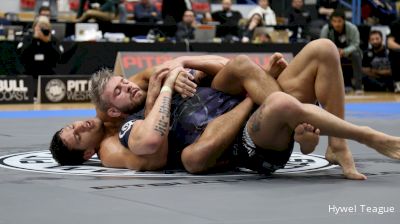 Felipe Pena vs Gordon Ryan Rematch at ADCC 2022?
Dec 20, 2021
Just days after announcing his retirement from competing in IBJJF tournaments, Felipe Pena has found himself quarreling with his old foe Gordon Ryan.
Pena claimed default gold in the absolute division of the 2021 IBJJF World Championships after his prospective opponent Nicholas Meregali was disqualified due to a disciplinary decision. Pena left his black belt on the mat and announced he would be switching to MMA and no-gi competition in 2022, with a particular focus on ADCC.
An invitation was sent by ADCC for Pena to return in the -99kg weight category, the division in which he competed in both 2015 and 2017, twice taking silver.
Gordon Ryan has been given special permission to compete in the +99kg division as well as the superfight versus Andre Galvao, a right he earned when he won the absolute division in 2019.
After Gordon's continued potshots at him online, Pena has requested that he be moved up to the +99kg division so he can face off with Gordon.
The ADCC organizers have not yet confirmed whether they will approve the change. Sources close to ADCC have told us the organizers will review the request in further detail early next year.
Pena is the only grappler in the world to have submitted Ryan in the last five years. He choked him from the back in a special no-gi superfight in 2016, and defeated him in the final of the absolute division at the 2017 ADCC World Championships by taking his back.