Missed the Grappling Bulletin live show? Catch up on the news from around the world of grappling with these short clips.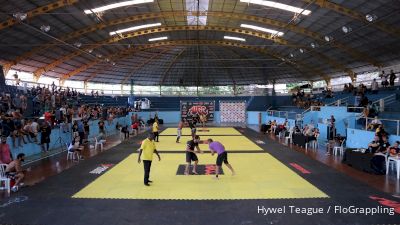 How The ADCC Trials in Brazil Produce The Most Champions
Jan 11, 2022
The Trials in Brazil are less than a month out, and historically have produced some of the strongest competitors in ADCC history. As we described in our article, "7 Stories You Need To Follow Ahead Of ADCC 2022":
Statistically, the athletes who win the South American trials could be considered the favorites among the ADCC newcomers. Just 37 athletes who have earned their spot at ADCC via the trials went on to hit the podium in the same ADCC Worlds they qualified for. 24 of them won the South American trials.
A handful of ADCC Trials winners would achieve their dream of going on to win gold at the World Championships in the same year, a feat performed by only seven people in history (Mario Sperry, Dean Lister, Roger Gracie, Rafael Mendes, Michelle Nicolini, Davi Ramos and Claudio Calasans). Notice how six of those seven champions are all Brazilian.
That's why paying close attention to who emerges the winner in the ADCC South American Trials is essential for any ADCC fan. We may witness a legacy being born, or stars emerge. Don't forget that as recently as 2017, Kaynan Duarte exploded onto the scene after winning Trials as a teenaged purple belt competitor. He tapped out an ADCC champ in his opening match before being knocked out of the Worlds that year, but two years later he became a champion.