Missed the Grappling Bulletin live show? Catch up on the news from around the world of grappling with these short clips.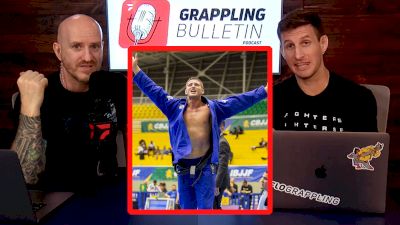 Nicholas Meregali, Mica Galvao & Mason Fowler Shine at Brasileiros
May 10, 2022
Nicholas Meregali (pictured above), Mica Galvao and Mason Fowler were among the stars of the Brazilian National Championships that took place over the weekend in São Paulo, Brazil.
All three submitted their opponents in the finals with Meregali tapping out Fellipe Andrew, Galvao winning the middleweight division with a stunning armbar against Servio Tulio, and Mason Fowler submitting Pedro Alex Pimenta to become only the third American male to win a black belt Brazilian national championship title.