Missed the Grappling Bulletin live show? Catch up on the news from around the world of grappling with these short clips.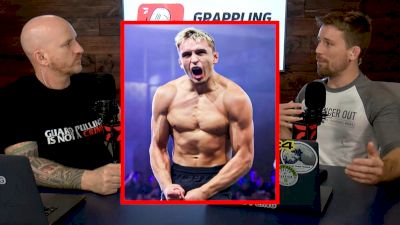 Jay Rod Competes at Survivor Series, Plus Special 5x5 Team Event
May 24, 2022
Survivor Series 2 will go down on May 29 and features a special blend of Quintet rules (no heel hooks) with an EBI overtime shootout in the case of a team draw.
Hosted in the grappling hotbed of Bethlehem, PA the event is run by the Finishers Sub-Only crew.
ADCC Trials winner Jay Rodriguez will appear in a superfight against Max Hanson in the main event. The 5x5 team event will feature crews named Team 5 Guys, Bom Dia, SoFlo+Z and Standard Jiu-Jitsu.
Finishers Sub-Only has long acted as one of the best proving grounds for East Coast talent. Held out of 10th Planet Bethlehem, the event has a rich history of awarding decent cash prizes to the winners of super competitive tournaments. These winners often go on to great things– past winners include a young Gordon Ryan.