Missed the Grappling Bulletin live show? Catch up on the news from around the world of grappling with these short clips.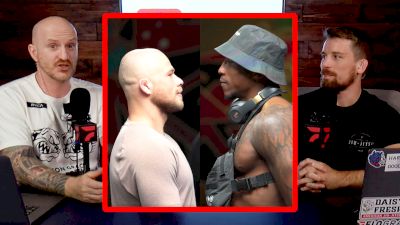 Izaak Michell vs Kyle Chambers in Tezos WNO: Who's Next Finale
Jun 28, 2022
The final episode of Who's Next: Submission Fighter Challenge has aired, and we can now reveal the upcoming final which will be held on July 14.
Izaak Michell of the B-Team will take on Kyle Chambers of 10th Planet and the winner will go home with a three-match WNO contract and a cool $10k in cash.
Competing in a series of no time limit, submission-only matches Michell scored wins against Josh Demas, Adam Bradley and Jansen Gomes while Kyle Chambers beat Max Hansen, Mike Rakshan and Andrew Tackett.
The finale will take place on July 14, the same event where Gordon Ryan faces off with Pedro Marinho. Just like on the show, the match between Michell and Chambers will be a no time limit, submission-only match.
Michell is coming off a big win at the ADCC Trials in Australia, but we haven't seen much of Chambers. He broke his hand shortly before the ADCC Trials in Las Vegas but has recently returned to competition, winning small tournaments in his native Southern California.