FloSports honors Black athletes and champions that have made an indelible impact on sports and in their community.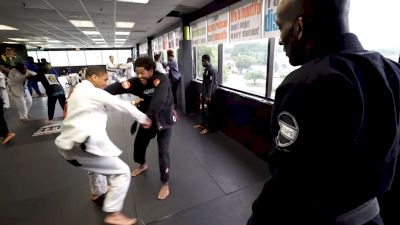 Representation Matters in Grappling: Tim Spriggs
Feb 8, 2021
None of us on the FloGrappling team are particularly qualified to speak on the topic of representation or diversity in jiu-jitsu. We simply don't fit the demographic, and anything we could say would not be authentic based on our background and life experiences.
The best thing to do is give a voice to members of the Black community and allow them to share their experiences and help us understand what it's like to be Black in the world of grappling. Aside from being an IBJJF World No-Gi champion, Tim Spriggs of Team Lloyd Irvin is one of the most eloquent and thoughtful athletes in the sport. Hear what he had to say.