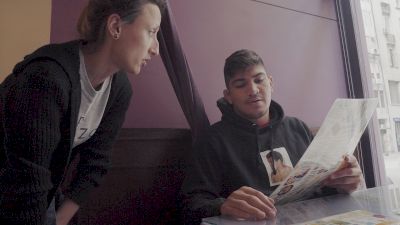 WATCH: The Americans Prepare For War At Copa Podio Grand Prix
Jul 12, 2016
Hours before the three Americans, Dillon Danis, Dan Borovic and John Combs took to the mats at the 2016 Copa Podio Middleweight Grand Prix we were there with cameras to capture the 'calm before the storm'.

Dillon Danis took us to breakfast, Dan Borovic showed us the tunes that pump him up and we walked the streets of Buenos Aires with John Combs. Go behind the scenes and inside the psyche of the most elite competitors in jiu-jitsu.

Watch all the matches from Copa Podio right here!