Haisam Rida is a Brazilian Jiu-Jitsu black belt from Ghana who competes in the super-heavyweight division. He lived in Tokyo, Japan from the age of 15 and rose to international prominence as a brown belt competitor. He was promoted to black belt by Yuki Ishikawa of Carpe Diem team in September of 2018. In 2020 he moved to the United States where he trains and competes out of Assembly Jiu-Jitsu in Detroit. He won the 2020 IBJJF American No-Gi Nationals and placed bronze in the absolute division. He is 6'5".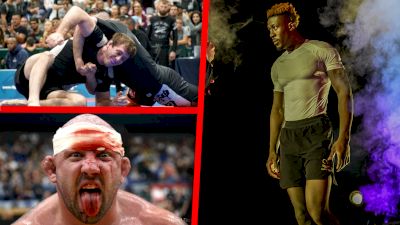 Who's Next For Haisam Rida? | WNO Podcast Clip
May 6, 2021
The WNO Podcast crew breaks down Haisam Rida vs Sloan Clymer, and looks at future matchups for Haisam.