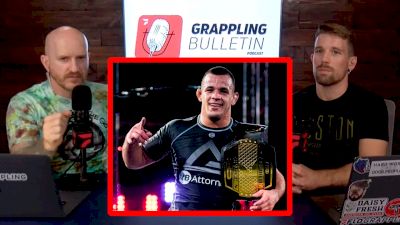 Pedro Marinho Invited to ADCC -99kg Division
Jul 26, 2022
WNO light heavyweight champion Pedro Marinho has been invited to compete at the 2022 ADCC world championship.
He joins the -99 kg division replacing Tim Spriggs who has withdrawn for unknown reasons.
Prior to his recent match against Gordon Ryan Pedro Marinho captured double gold at the 2021 IBJJF world Nogi Championships.
In the last 12 months Marinho has earned victories against ADCC champ Roberto Cyborg, World No-Gi champ Victor Hugo, and ADCC medallists Craig Jones and Vagner Rocha.