Tye Ruotolo is a Brazilian jiu-jitsu competitor from California. Born on January 22, 2003, Ruotolo trains out of San Diego, CA under coach Andre Galvao and represents the Atos team. He is the twin brother of Kade Ruotolo. Training jiu-jitsu since the age of four, Tye Ruotolo rose to prominence as a child thanks to highly-viewed videos of he and his brother training and in competition. A standout competitor in the juvenile ranks, Ruotolo burst onto the world grappling stage in 2019 with a fourth place finish in the 66kg division at the ADCC World Championships. Primarily known as a no-gi competitor, Tye Ruotolo is a veteran of superfight events such as Who's Number One, Fight to Win, Grapplefest and more.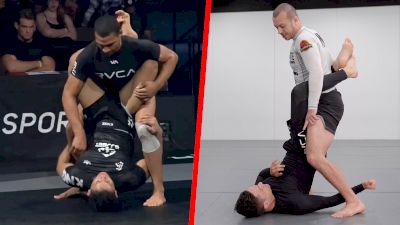 The Ruotolo Bros' Simple Secret To Avoid Getting Swept
Oct 17, 2021
The Ruotolo brothers Kade and Tye both had spectacular performances at the WNO Championship. An overlooked yet crucial part of if their success is how they can avoid getting swept. Lachlan Giles looks into the simple tricks you can implement in your own game to avoid getting put on bottom.
Follow Lachlan Giles on Instagram.