Victor Hugo is a black belt under Saulo and Xande Ribeiro, and a no-gi world champion, recognized as one of the most promising young competitors of the next generation. Born in Fortaleza, Brazil on May 1, 1997, Hugo won all four of the IBJJF majors at the purple belt and brown belt levels, and won his first black belt no-gi world title after just six months at the rank.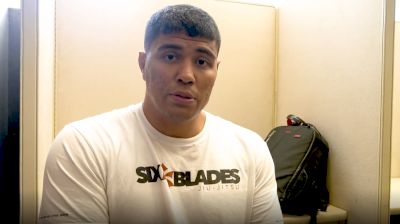 Victor Hugo Went To The Hospital After No-Gi Pans Gold Medal
May 17, 2021
Victor Hugo won the ultra heavyweight division at No-Gi Pans, but skipped the absolute bracket, and went to the hospital instead. He explains why in this interview.