Victor Hugo is a black belt under Saulo and Xande Ribeiro, and a no-gi world champion, recognized as one of the most promising young competitors of the next generation. Born in Fortaleza, Brazil on May 1, 1997, Hugo won all four of the IBJJF majors at the purple belt and brown belt levels, and won his first black belt no-gi world title after just six months at the rank.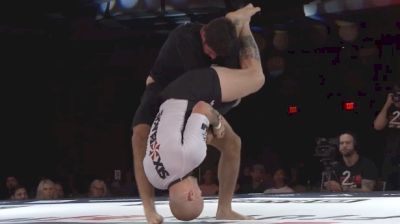 Xande Ribeiro & Victor Hugo Win at F2W 178
Jul 26, 2021
Xande Ribeiro controlled the pace and positional play of his match against Fellipe Trovo for the length of their eight-minute match at Fight to Win 178. But he didn't seal the win until the last 30 seconds of the match, in which he locked an armbar from closed guard and looked to finish. Although Trovo escaped, the submission attempt was enough to put Ribeiro ahead, giving the 40-year old his first victory of 2021.
Ribeiro was joined in victory by his Six Blades student Victor Hugo. Hugo defeated the top-ranked super heavyweight, Guilherme Augusto via decision, fighting most of the match from his guard.