Completed

·

Sep 23-24, 2017
Relive the action from the ADCC 2017 World Championships ONLY on FloGrappling!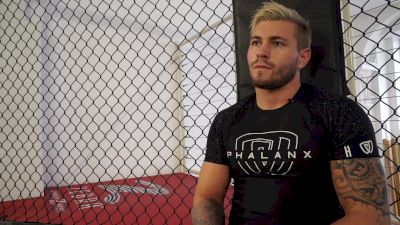 'Everybody Is So F***ed': Post-ADCC Debrief With Gordon Ryan
Nov 21, 2017
Gordon Ryan has stated his belief that he's the best in the world for almost two years now, and it's never been harder to deny the self-proclaimed king his throne.
The 22-year-old Danaher Death Squad member solidified his position as the premier competitor on the grappling scene after putting on a submission-filled performance at ADCC in September. During his 88kg title run, Ryan took out a host of veteran grapplers, including Romulo Barral, Xande Ribeiro, and Roberto "Cyborg" Abreu, among others.
However, what may be most impressive about Ryan is that he was making his first-ever appearance at ADCC.
"I really do it just to make all the people who hate me have nothing to be able to say."
In an 18-minute deep dive interview with FloGrappling, the ADCC champion riffs on everything from Dillon Danis to John Danaher to all things ADCC. Ryan also gives us insight into his extensive gi jiu-jitsu plans and when he plans on winning the IBJJF World Championships.
Check out the full interview above!
"I went in and did exactly what I said I was going to do. I said no one was going to be able to hit an offensive movement on me and I won without being scored on. So I can't really complain, I did get to enjoy it a little bit and I do have more respect now from the jiu-jitsu community. Now I'm transitioning into gi training and no one thinks I'm gonna win there so I'll just start the whole process all over again."
Interview Notes:
00:05 - On winning ADCC
01:15 - No surprises for Gordon Ryan after training at Renzo's
2:30 - Confidence breeds success
3:50 - Dillon Danis match
4:40 - Game-planning for the unknown
5:40 - Breaking down the rematch with Keenan Cornelius
6:30 - "Everybody is so fucked"
7:15 - John Danaher's reaction to Gordon's victory and words of wisdom he gave to the squad.
8:45 - Gordon was the only DDS member to medal, what was the difference between himself and Garry Tonon or Tom Deblass.
11:00 - Overall ADCC takeaways
12:30 - Talking shit with the haters
13:30 - Gordon's grappling master plan that involves gi and mma training.
15:00 - Transitioning to the gi and revolutionizing the approach, systems of gripping
17:00 - What's next for Gordon Ryan? Ending the year on a high note