TLI standout DJ Jackson will defend his title belt when he takes on the very tough challenger Gilbert 'Durinho' Burns in the main event of Fight To Win Pro 53.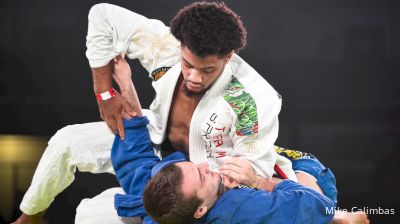 The Top 5 Submissions From Fight To Win Maryland!
Nov 6, 2017
Fight to Win continued its campaign across the East Coast on Friday with Fight to Win Pro 53 from Maryland. With over a dozen submissions, the East Coast grapplers showed up in a big way!
Calf slicers, cross chokes, and kneebars — these are the five best submissions from Fight to Win Pro 53!
Watch the FULL Match: Jamil Hill vs. Joseph Overstreet