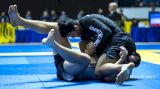 2018 World IBJJF Jiu-Jitsu No-Gi Championship
Dec 14-16
Anaheim, CA
Find Videos
Filter Videos

2222 Videos

Attire

Belt

Black

176

Blue

172

Purple

145

Brown

72

Round

Quarterfinals

83

Semifinals

81

Elimination

55

Finals

47

Style

Age Group

Master 1

38

Adult

20

Master 2

13

JUVENILE 2

8

Master 4

8

Master 3

5

Master 5

3

NASTER 1

1

Content Type

Match

2184

Interview

27

Highlight

6

Preview

6

Training

1

Gender

Training Type

People

Gordon Ryan

8

Jackson Sousa

7

Hugo Marques

5

Jessica Flowers

5

Kennedy Maciel

5

Yuri Simoes

5

Clark Gracie

4

Dante Leon

4

Gianni Grippo

4

Jaime Canuto

4

Manuel Ribamar

4

Marcos Tinoco

4

Amanda Loewen

3

Beatriz Mesquita

3

Gabriel Sousa

3

Italo Moura

3

James Puopolo

3

Kit Dale

3

Matheus Diniz

3

Max Gimenis

3

Murilo Santana

3

Patrick Gaudio

3

Tammi Musumeci

3

Victor Silverio

3

Baret Yoshida

2

Catherine Perret

2

Fellipe Trovo

2

Fiona Watson

2

Gustavo Elias

2

Jared Dopp

2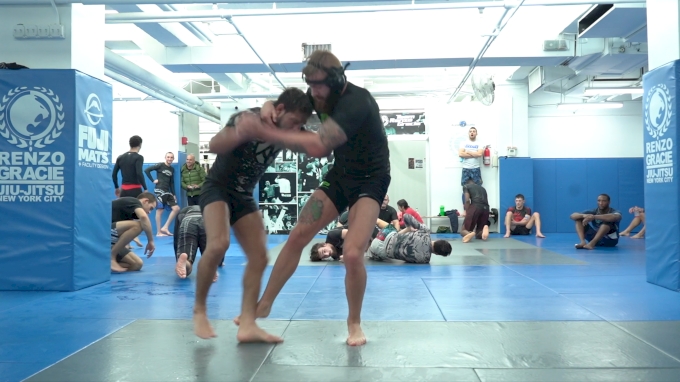 Unlock this video, live events, and more with a subscription!
Get Started
Already a subscriber? Log In
Gordon Prepares For No-Gi Worlds With Dustin Akbari
Dec 5, 2018
Gordon Ryan and Dustin Akbari mix it up in the blue basement.
---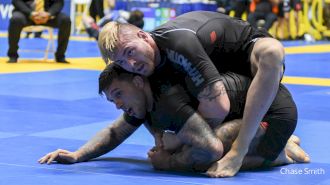 Gordon Ryan vs Patrick Gaudio (Just The Best Bits)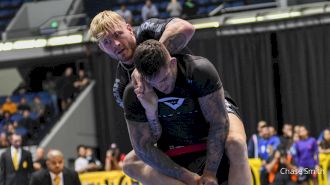 Gordon Ryan Wants A Rematch With Patrick Gaudio: 'I'm Furious'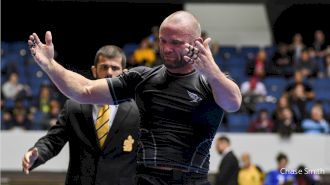 Josh Hinger Apologizes To Ashur Darmo For Post-Match Taunt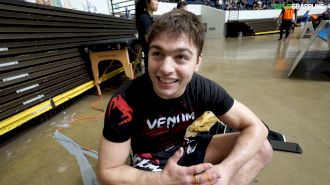 Gianni Grippo Wanted To Prove Hard Work Pays Off At No-Gi Worlds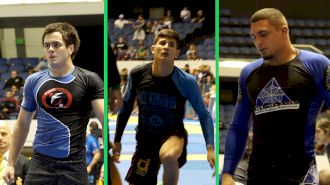 No-Gi Worlds Vlog Day One: These Blue Belts Are Black Belts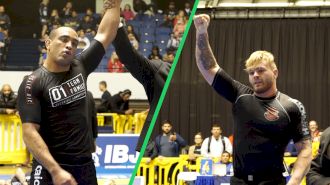 No-Gi Worlds Vlog #2: Black Belt Highlights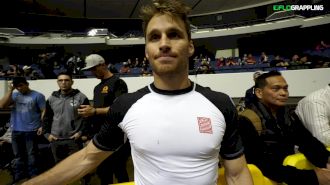 Clark Gracie Takes Gold With 'Pretzel-Plata' Submission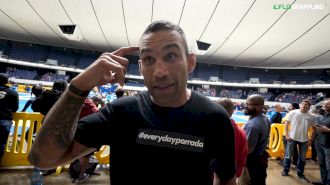 Fabricio Werdum Says Yuri Simoes Beat Gordon Ryan 'Everybody Saw It'
The MUST WATCH Sequence That Earned Josh Hinger His Third World Title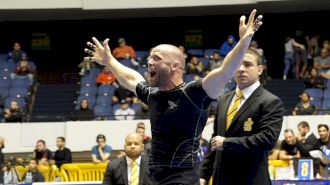 'Broken' Josh Hinger Almost Didn't Compete At No-Gi Worlds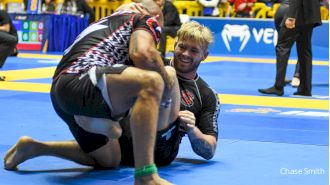 Did Cyborg Take It Too Far? You Be The Judge.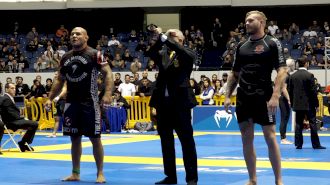 Gordon Ryan Addresses Cyborg Controversy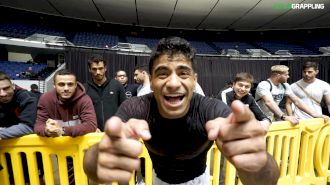 Matheus Lutes Talks 2018: "Marcelo's Mind Changed Me"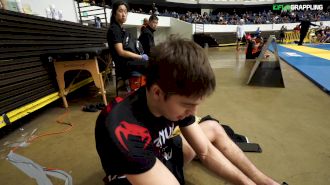 Gianni Grippo Wanted To Prove Hard Work Pays Off At No-Gi Worlds
British Black Belt Ffion Davies Becomes First World Champion from UK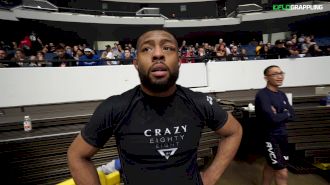 Tim Spriggs Talks 'Happiest Day Of My Life'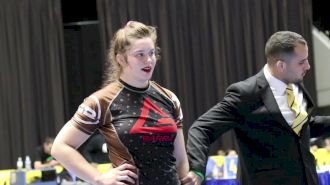 With Double Gold Kendall Reusing Secures Team Title for Gracie Barra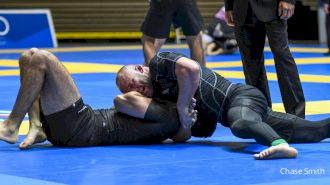 Josh Hinger Does The Three-peat! No-Gi World Champion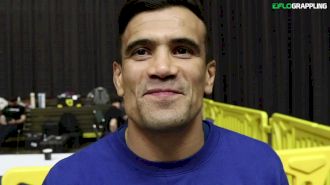 Cobrinha Reveals ADCC Plans for son Kennedy Maciel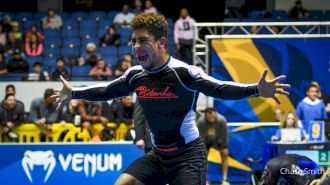 Kennedy Maciel Wins Black Belt Gold, Announces 2019 Plans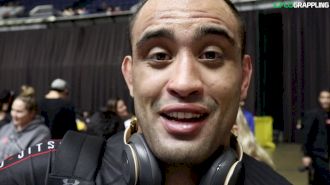 Yuri Simoes & Caio Terra Say Refs 'Robbed' Him of Gold vs Gordon Ryan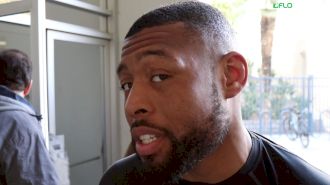 Emotional Tim Spriggs Describes Feeling of World Championship Victory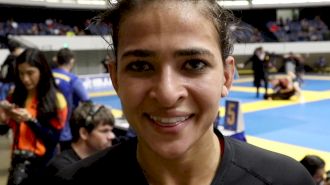 Beatriz Mesquita Explains Why She Never Pulls Guard in No-Gi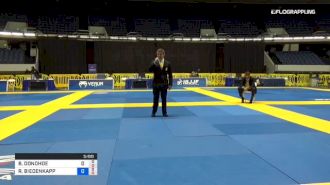 BRIAN DONOHOE vs RYAN BIEDENKAPP 2018 World IBJJF Jiu-Jitsu No-Gi Championship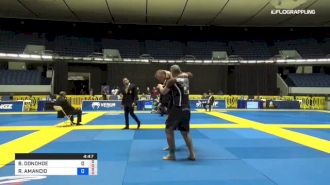 BRIAN DONOHOE vs ROMERO AMANCIO 2018 World IBJJF Jiu-Jitsu No-Gi Championship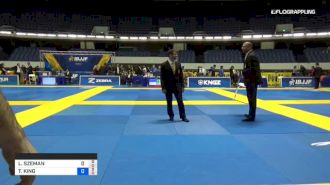 LUKE SZEMAN vs TYLER KING 2018 World IBJJF Jiu-Jitsu No-Gi Championship
ALEXANDER JUTIS vs JULIO OLIMPIO 2018 World IBJJF Jiu-Jitsu No-Gi Championship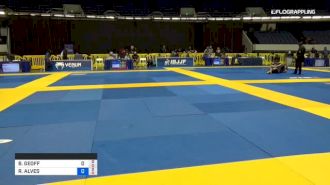 BRUCE GEOFF vs ROMERO ALVES 2018 World IBJJF Jiu-Jitsu No-Gi Championship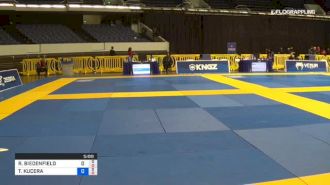 RYAN BIEDENKAPP vs TOMAS KUCERA 2018 World IBJJF Jiu-Jitsu No-Gi Championship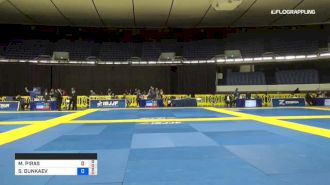 MARCIO PIRAS vs SAID DUNKAEV 2018 World IBJJF Jiu-Jitsu No-Gi Championship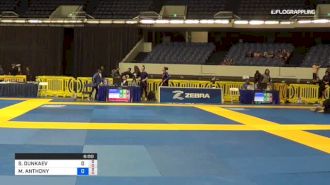 SAID DUNKAEV vs MICHAEL ANTHONY 2018 World IBJJF Jiu-Jitsu No-Gi Championship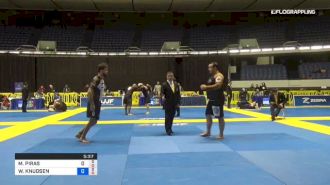 MARCIO PIRAS vs WAYNE KNUDSEN 2018 World IBJJF Jiu-Jitsu No-Gi Championship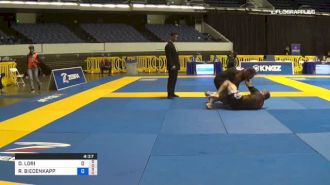 DOMINIC LORINO vs RYAN BIEDENKAPP 2018 World IBJJF Jiu-Jitsu No-Gi Championship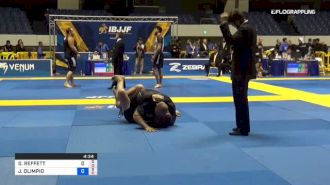 GEORGE REFFETT vs JULIO OLIMPIO 2018 World IBJJF Jiu-Jitsu No-Gi Championship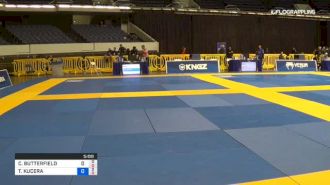 CHARLES BUTTERFIELD vs TOMAS KUCERA 2018 World IBJJF Jiu-Jitsu No-Gi Championship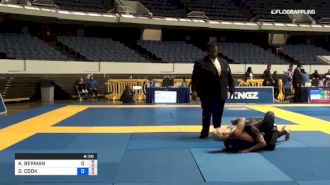 KENNETH BERMAN vs GENE COOK 2018 World IBJJF Jiu-Jitsu No-Gi Championship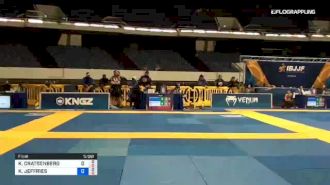 KIMBERLE CRATSENBERG vs KARRIE JEFFRIES 2018 World IBJJF Jiu-Jitsu No-Gi Championship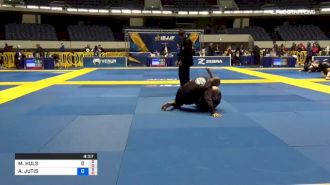 MARK HULS vs ALEXANDER JUTIS 2018 World IBJJF Jiu-Jitsu No-Gi Championship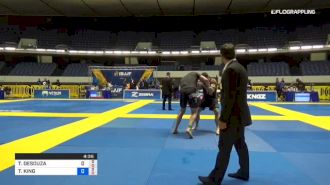 THOMAS DESOUZA vs TYLER KING 2018 World IBJJF Jiu-Jitsu No-Gi Championship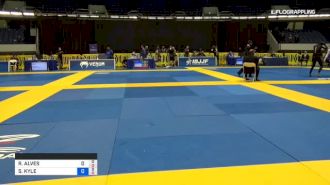 ROMERO ALVES vs SHANE KYLE 2018 World IBJJF Jiu-Jitsu No-Gi Championship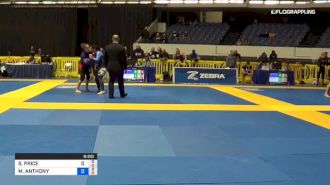 SHANE PRICE vs MICHAEL ANTHONY 2018 World IBJJF Jiu-Jitsu No-Gi Championship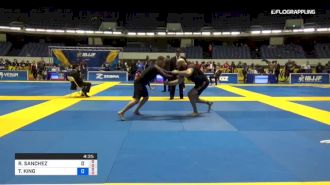 ROBERT SANCHEZ vs TYLER KING 2018 World IBJJF Jiu-Jitsu No-Gi Championship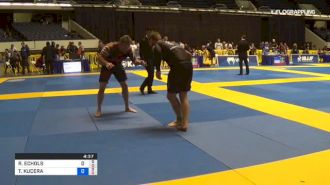 RAYMOND ECHOLS vs TOMAS KUCERA 2018 World IBJJF Jiu-Jitsu No-Gi Championship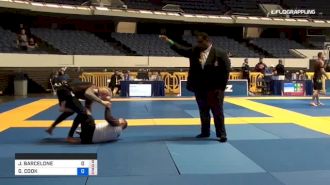 JOSEPH BARCELONE vs GENE COOK 2018 World IBJJF Jiu-Jitsu No-Gi Championship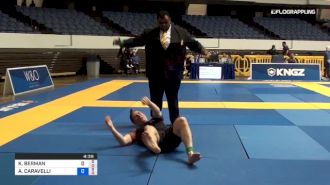 KENNETH BERMAN vs ANTHONY CARAVELLI 2018 World IBJJF Jiu-Jitsu No-Gi Championship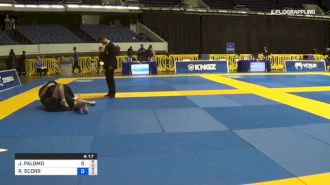 JAVIER PALOMO vs RYAN SCORR 2018 World IBJJF Jiu-Jitsu No-Gi Championship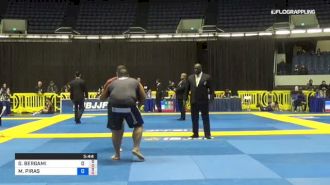 GABRIEL BERGAMI vs MARCIO PIRAS 2018 World IBJJF Jiu-Jitsu No-Gi Championship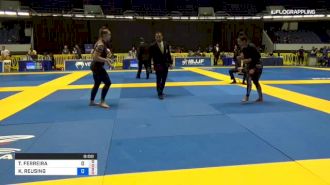 THAMARA SILVA vs KENDALL REUSING 2018 World IBJJF No-Gi Championship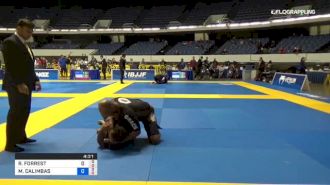 ROBERT FORREST vs MIGUEL CALIMBAS 2018 World IBJJF Jiu-Jitsu No-Gi Championship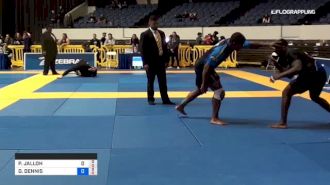 PATRICK JALLOH vs DARION DENNIS 2018 World IBJJF Jiu-Jitsu No-Gi Championship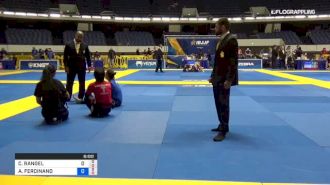 CARLY RANGEL vs ANDREA FERDINAND 2018 World IBJJF Jiu-Jitsu No-Gi Championship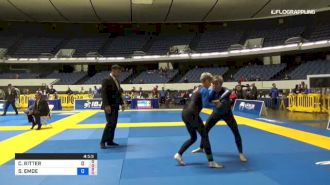 CHRISTINA RITTER vs SHARON EMDE 2018 World IBJJF Jiu-Jitsu No-Gi Championship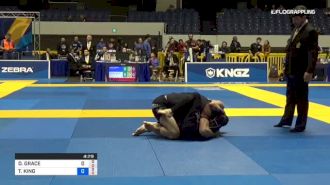 DANE GRACE vs TYLER KING 2018 World IBJJF Jiu-Jitsu No-Gi Championship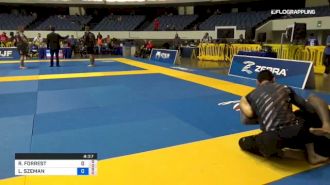 ROBERT FORREST vs LUKE SZEMAN 2018 World IBJJF Jiu-Jitsu No-Gi Championship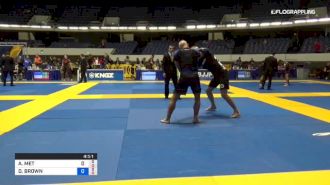 ANDREAS MET vs DAVID BROWN 2018 World IBJJF Jiu-Jitsu No-Gi Championship
DEAN RITTER vs ANTHONY CARAVELLI 2018 World IBJJF Jiu-Jitsu No-Gi Championship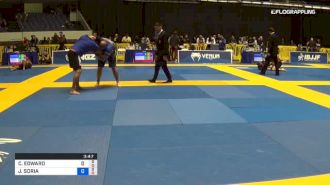 CHRISTOPHER EDWARD vs JAMIN SORIA 2018 World IBJJF Jiu-Jitsu No-Gi Championship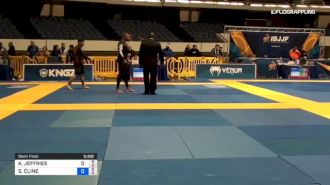 KARRIE JEFFRIES vs STEPHANIE CLINE 2018 World IBJJF Jiu-Jitsu No-Gi Championship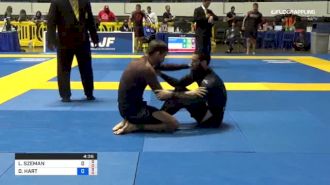 LUKE SZEMAN vs DANIEL HART 2018 World IBJJF Jiu-Jitsu No-Gi Championship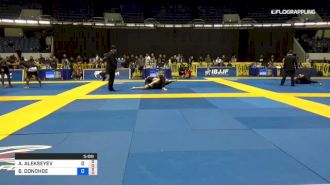 ALEKSEI ALEKSEYEVICH vs BRIAN DONOHOE 2018 World IBJJF Jiu-Jitsu No-Gi Championship