KASAI Pro 4 features an 8-man no-gi tournament at 145lbs (65.77kg) to crown the World Featherweight Champion. PLUS Gordon Ryan vs Matheus Diniz.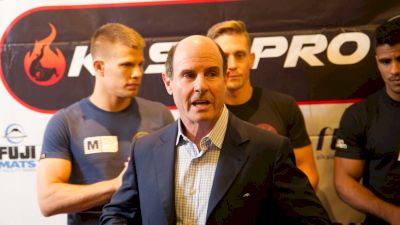 KASAI CEO Rich Byrne Shares Vision Behind The Hottest Show In Grappling
Oct 24, 2018
My guest for this interview divides his time between the world of big finance and Brazilian jiu-jitsu. KASAI Grappling C.E.O. Rich Byrne is an experienced executive who splits his time between the boardroom and the mats.
KASAI is a Japanese word that translates as "a fire that burns out of control". In this wide-ranging interview that includes stories about training with Renzo Gracie, John Danaher and even the Sheikh who founded ADCC, Byrne shares with us the vision behind the hottest show in grappling.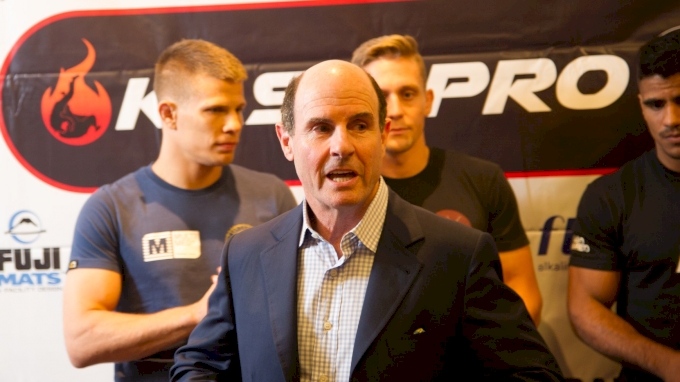 KASAI Pro 4 will also feature an eight-man no-gi World Featherweight Championship Tournament at 145lbs (65.77kg). The tournament competitors include:
Augusto Mendes
Ethan Crelinsten
Geo Martinez
Gianni Grippo
Paulo Miyao
John Calestine
Ashley Williams
Bruno Frazatto
A number of special superfights will also feature on the event. KASAI World Middleweight Champion Matheus Diniz will do battle with the 'King' Gordon Ryan, Vagner Rocha will attempt to best the two-time KASAI World Champion Renato Canuto, and 10th Planet's PJ Barch faces off with Matheus Lutes of Marcelo Garcia.
Tickets for 'KASAI Pro 4' are on sale via Ticketmaster. The event can be streamed live exclusively on FloGrappling.