2019 World Master IBJJF Jiu-Jitsu Championship
Aug 21-24
Las Vegas, NV
Find Videos
Filter Videos

4442 Videos

Belt

Purple

60

Blue

24

Brown

4

Black

1

Round

Elimination

38

Quarterfinals

35

Semifinals

23

Finals

8

Weight

LIGHT FEATHER

16

OPEN CLASS

13

SUPER HEAVY

12

ROOSTER

7

HEAVY

4

ULTRA HEAVY

2

Feather

1

Style

Gender

Level

Content Type

Match

4309

Full Replay

120

Interview

6

Highlight

4

All Access

2

Training

2

Preview

1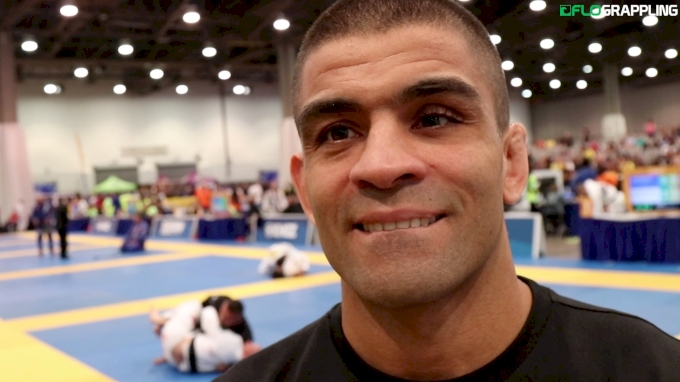 Unlock this video, live events, and more with a subscription!
Get Started
Already a subscriber? Log In
How 39-Year-Old Vitor Shaolin Trains Jiu-Jitsu
Aug 24, 2018
Vitor Shaolin won his first World title all the way back in 1999. Now nearly 40 years old, the 3x World champion could still compete in his old weight class. Here's how he stays in shape.
---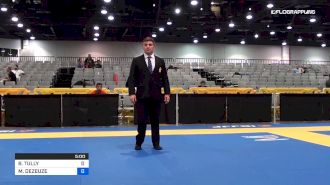 BRYAN TULLY vs MARC DEZEUZE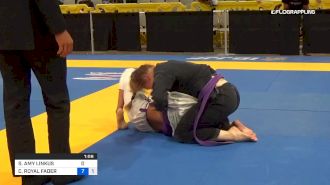 Full Replay - 2019 World Master IBJJF Jiu-Jitsu Championship - Mat 7 - Aug 24, 2019 at 4:21 PM PDT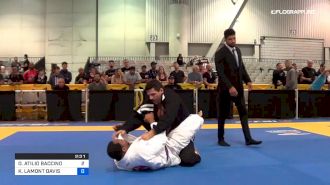 Full Replay - 2019 World Master IBJJF Jiu-Jitsu Championship - Mat 19 - Aug 24, 2019 at 4:21 PM PDT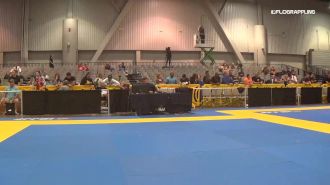 Full Replay - 2019 World Master IBJJF Jiu-Jitsu Championship - Mat 4 - Aug 24, 2019 at 4:21 PM PDT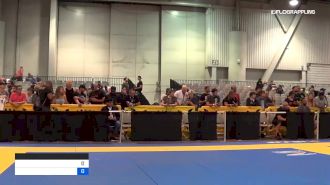 Full Replay - 2019 World Master IBJJF Jiu-Jitsu Championship - Mat 20 - Aug 24, 2019 at 4:21 PM PDT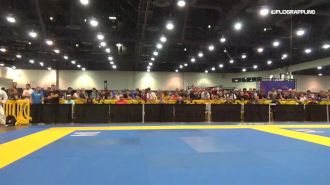 Full Replay - 2019 World Master IBJJF Jiu-Jitsu Championship - Mat 15 - Aug 24, 2019 at 4:21 PM PDT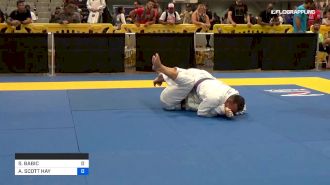 Full Replay - 2019 World Master IBJJF Jiu-Jitsu Championship - Mat 6 - Aug 24, 2019 at 4:21 PM PDT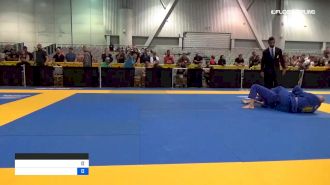 Full Replay - 2019 World Master IBJJF Jiu-Jitsu Championship - Mat 18 - Aug 24, 2019 at 4:21 PM PDT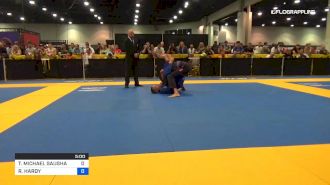 Full Replay - 2019 World Master IBJJF Jiu-Jitsu Championship - Mat 12 - Aug 24, 2019 at 4:21 PM PDT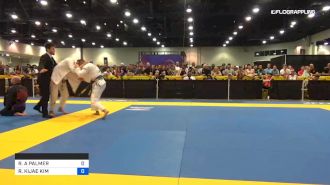 Full Replay - 2019 World Master IBJJF Jiu-Jitsu Championship - Mat 13 - Aug 24, 2019 at 4:21 PM PDT
Full Replay - 2019 World Master IBJJF Jiu-Jitsu Championship - Mat 16 - Aug 24, 2019 at 4:21 PM PDT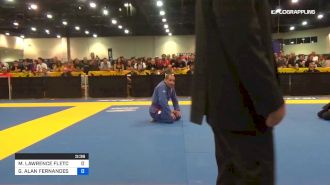 Full Replay - 2019 World Master IBJJF Jiu-Jitsu Championship - Mat 14 - Aug 24, 2019 at 4:21 PM PDT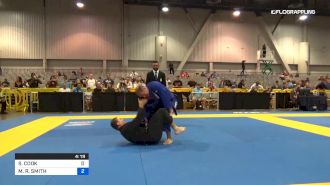 Full Replay - 2019 World Master IBJJF Jiu-Jitsu Championship - Mat 5 - Aug 24, 2019 at 4:21 PM PDT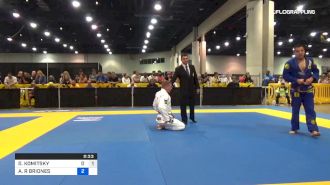 Full Replay - 2019 World Master IBJJF Jiu-Jitsu Championship - Mat 11 - Aug 24, 2019 at 4:21 PM PDT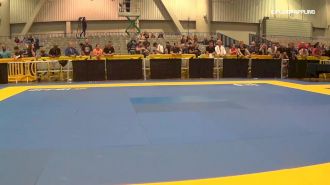 Full Replay - 2019 World Master IBJJF Jiu-Jitsu Championship - Mat 3 - Aug 24, 2019 at 4:21 PM PDT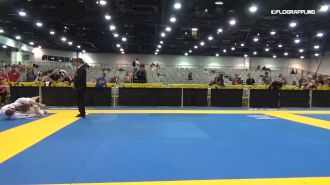 Full Replay - 2019 World Master IBJJF Jiu-Jitsu Championship - Mat 8 - Aug 24, 2019 at 4:21 PM PDT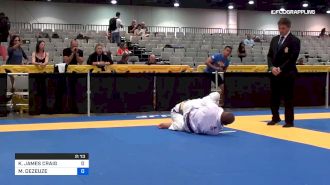 Full Replay - 2019 World Master IBJJF Jiu-Jitsu Championship - Mat 9 - Aug 24, 2019 at 4:21 PM PDT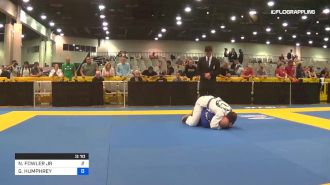 Full Replay - 2019 World Master IBJJF Jiu-Jitsu Championship - Mat 10 - Aug 24, 2019 at 4:21 PM PDT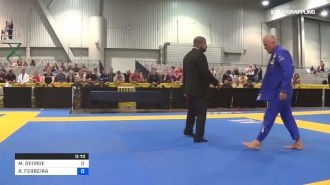 Full Replay - 2019 World Master IBJJF Jiu-Jitsu Championship - Mat 2 - Aug 24, 2019 at 4:21 PM PDT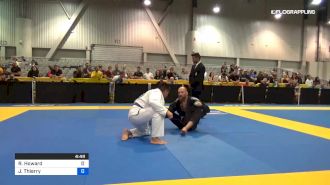 Full Replay - 2019 World Master IBJJF Jiu-Jitsu Championship - Mat 17 - Aug 24, 2019 at 4:21 PM PDT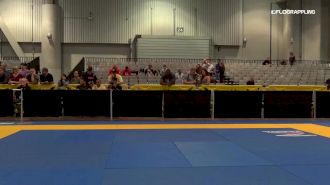 Full Replay - 2019 World Master IBJJF Jiu-Jitsu Championship - Mat 1 - Aug 24, 2019 at 4:21 PM PDT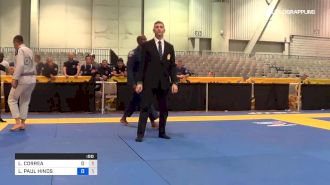 LEONARDO CORREA vs LEON PAUL HINDS 2019 World Master IBJJF Jiu-Jitsu Championship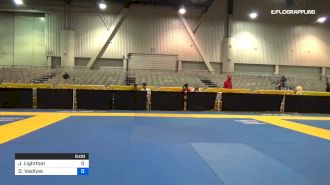 John Lightfoot vs Oleg Vasilyev 2019 World Master IBJJF Jiu-Jitsu Championship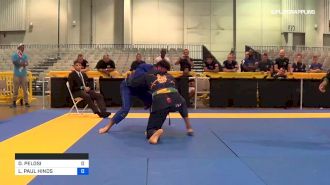 DIEGO PELOSI vs LEON PAUL HINDS 2019 World Master IBJJF Jiu-Jitsu Championship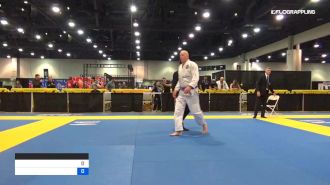 DAVID FRENCH vs GABRIEL JOHN AUSTIN 2019 World Master IBJJF Jiu-Jitsu Championship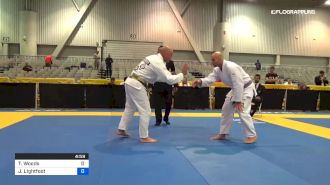 Thomas Woods vs John LIghtfoot 2019 World Master IBJJF Jiu-Jitsu Championship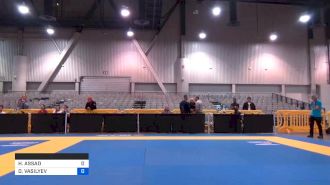 HASSAN ASSAD vs OLEG VASILYEV 2019 World Master IBJJF Jiu-Jitsu Championship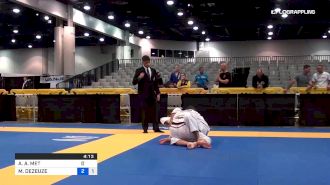 ANDREAS A. MET vs MARC DEZEUZE 2019 World Master IBJJF Jiu-Jitsu Championship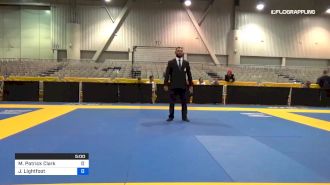 Michael Patrick Clark vs John Lightfoot 2019 World Master IBJJF Jiu-Jitsu Championship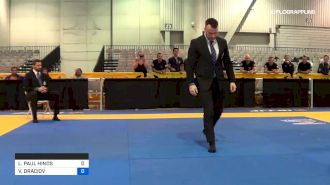 LEON PAUL HINDS vs VITALIJ DRACIOV 2019 World Master IBJJF Jiu-Jitsu Championship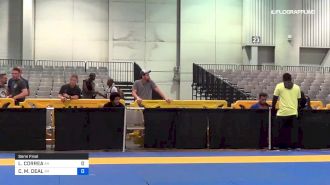 LEONARDO CORREA vs CHRISTOPHER M. DEAL 2019 World Master IBJJF Jiu-Jitsu Championship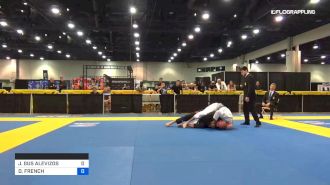 DAVID FRENCH vs JOHN GUS ALEVIZOS 2019 World Master IBJJF Jiu-Jitsu Championship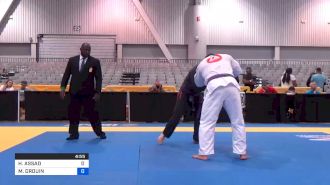 HASSAN ASSAD vs MARC DROUIN 2019 World Master IBJJF Jiu-Jitsu Championship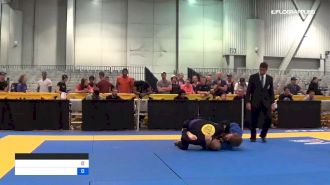 CHRISTOPHER M. DEAL vs SKY SHAYNE STETTNER 2019 World Master IBJJF Jiu-Jitsu Championship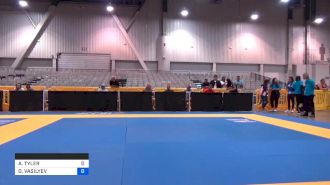 ANDREW TYLER vs OLEG VASILYEV 2019 World Master IBJJF Jiu-Jitsu Championship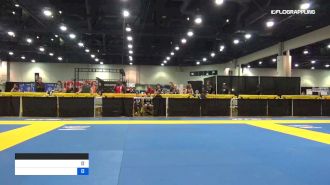 GABRIEL JOHN AUSTIN vs EDER POLI 2019 World Master IBJJF Jiu-Jitsu Championship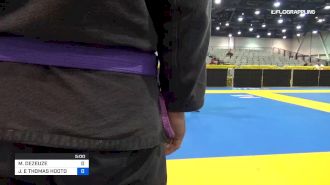 MARC DEZEUZE vs JAMES E THOMAS HOOTO 2019 World Master IBJJF Jiu-Jitsu Championship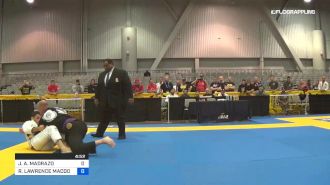 JOSE A. MADRAZO vs ROBERT LAWRENCE MACDONALD 2019 World Master IBJJF Jiu-Jitsu Championship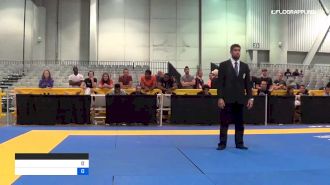 LEONARDO CORREA vs JOHN MARK JOHNSON 2019 World Master IBJJF Jiu-Jitsu Championship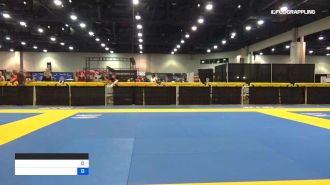 GABRIEL JOHN AUSTINMARK EDWARD L vs DAVID FRENCH 2019 World Master IBJJF Jiu-Jitsu Championship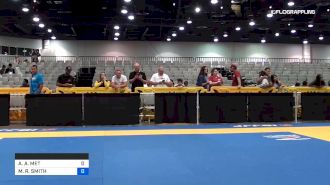 ANDREAS A. MET vs MICHAEL R. SMITH 2019 World Master IBJJF Jiu-Jitsu Championship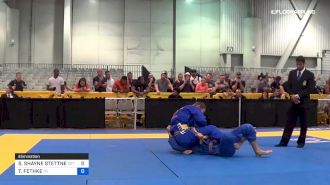 SKY SHAYNE STETTNER vs TONY FETHKE 2019 World Master IBJJF Jiu-Jitsu Championship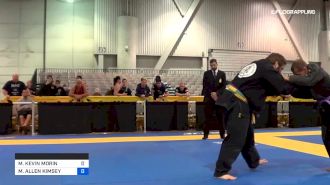 MATTHEW KEVIN MORIN vs MICHAEL ALLEN KIMSEY 2019 World Master IBJJF Jiu-Jitsu Championship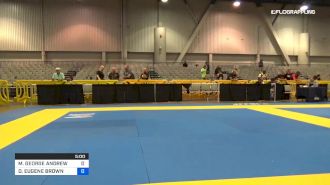 MICHAEL GEORGE ANDREWS vs DAVID EUGENE BROWN 2019 World Master IBJJF Jiu-Jitsu Championship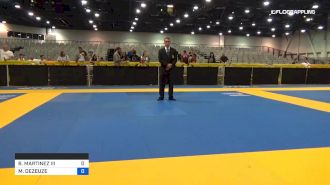 BARDOMIANO MARTINEZ III vs MARC DEZEUZE 2019 World Master IBJJF Jiu-Jitsu Championship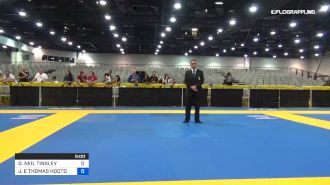 DARRIM NEIL TINSLEY vs JAMES E THOMAS HOOTON 2019 World Master IBJJF Jiu-Jitsu Championship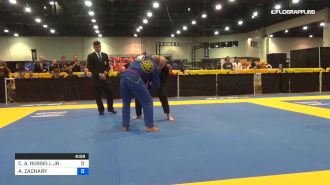 CHARLES A. RUSSELL JR. vs ALI ZACHARY 2019 World Master IBJJF Jiu-Jitsu Championship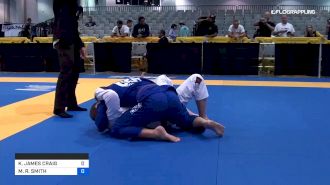 KEVIN JAMES CRAIG vs MICHAEL R. SMITH 2019 World Master IBJJF Jiu-Jitsu Championship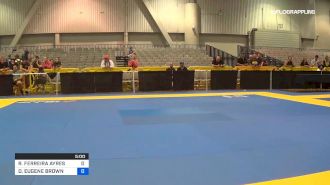 RICARDO FERREIRA AYRES vs DAVID EUGENE BROWN 2019 World Master IBJJF Jiu-Jitsu Championship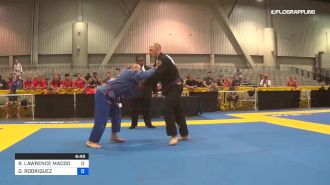 ROBERT LAWRENCE MACDONALD vs DAVID RODRIGUEZ 2019 World Master IBJJF Jiu-Jitsu Championship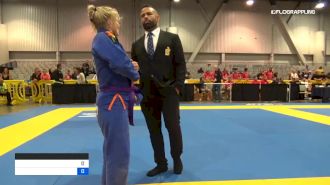 MICHAEL GEORGE ANDREWS vs MAJOR KENNETH STEWART 2019 World Master IBJJF Jiu-Jitsu Championship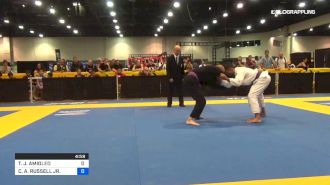 TONY J. AMIGLEO vs CHARLES A. RUSSELL JR. 2019 World Master IBJJF Jiu-Jitsu Championship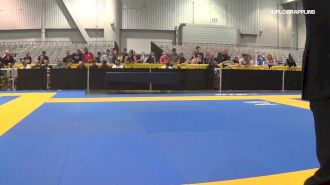 QUOC LAP CHAU vs JOSE A. MADRAZO 2019 World Master IBJJF Jiu-Jitsu Championship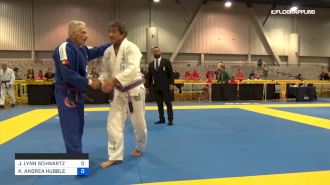 JODI LYNN SCHWARTZ vs KATHRYN ANDREA HUBBLE 2019 World Master IBJJF Jiu-Jitsu Championship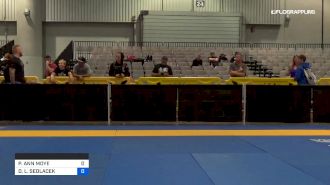 PAMELA ANN MOYE vs DARLA L. SEDLACEK 2019 World Master IBJJF Jiu-Jitsu Championship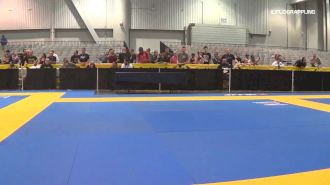 PATRICK BANAISE vs ROBERT LAWRENCE 2019 World Master IBJJF Jiu-Jitsu Championship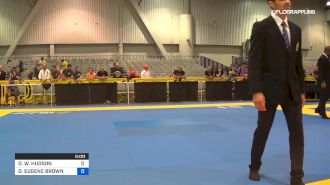 DANIEL W. HUDSON vs DAVID EUGENE BROWN 2019 World Master IBJJF Jiu-Jitsu Championship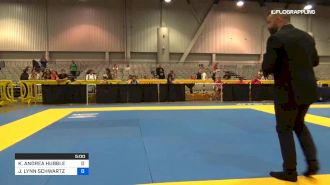 MJOR KENNETH vs CARLOS JORGE 2019 World Master IBJJF Jiu-Jitsu Championship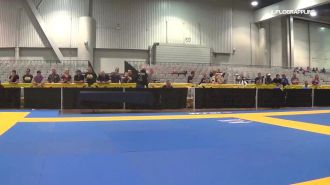 QUOC LAP CHAU vs FERHAYN L KOFI 2019 World Master IBJJF Jiu-Jitsu Championship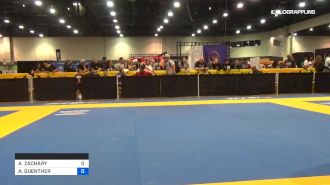 ALI ZACHARY vs ANDREAS GUENTHER 2019 World Master IBJJF Jiu-Jitsu Championship