Find Videos
Filter Videos

186 Videos

Attire

Content Type

Interview

84

Training

47

Preview

17

Show

15

Highlight

12

Feature

11

Podcast

2

Match

1

News

1

Training Type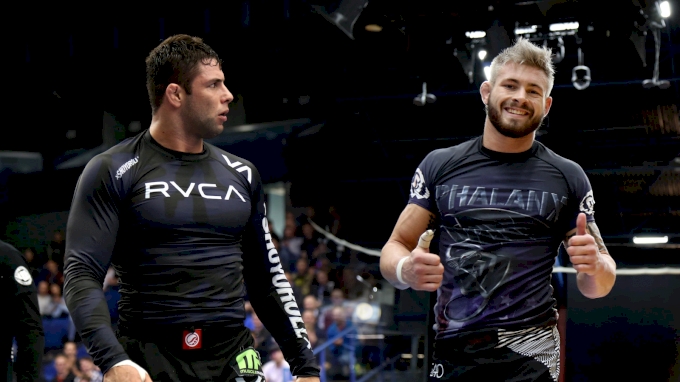 Unlock this video, live events, and more with a subscription!
Get Started
Already a subscriber? Log In
Breaking Down Buchecha vs Gordon Ryan at ADCC, Who Wins and How?
Sep 5, 2019
Gordon Ryan and Marcus Buchecha are the two names everybody wants to see in the absolute division. It is possible we could see them face off? That's the one match everybody wants, and if it's going to happen anywhere, it should happen at ADCC.
Buchecha has won everything there is to win except for the ADCC absolute title. He's been to the finals (2013) and taken third (2017), but this is one gold that eludes him so you've got to think that his sights are set solely on this absolute title.
It has to be the same for Gordon– he already had one of the greatest debuts in ADCC history by winning the 88kg gold, and he got so close to winning the absolute too, losing to Felipe Pena in the final in 2017.
An exhausted Buchecha felt the effects of pushing around the 300lb Orlando Sanchez for 40 mins in the +99kg final and followed this up with legend after legend in the absolute– he had a war with Xande Ribeiro in the absolute before he finally faced Felipe Pena in the semifinal, a step too far. Can he save something in his gas tank for the absolute this time?
If Gordon and Buchecha make it to the final who wins and how?
It is Buchecha's third time coming to ADCC and he's won everything else there is to win. He has a big size advantage over Gordon, who as we saw against Joao Gabriel Rocha– an athlete that closely matches Buchecha's physical stature– found the bigger man hard to move.
Gordon is coming off the knee injury that kept him out of action for most of 2019. Will his inactivity be a factor? He's been open about the fact his knee isn't 100% and he pulled out of the IBJJF Heavyweight Grand Prix to save it for ADCC.
What about the leg locks? Buchecha lost once way back in 2011 to Vinny Magalhaes by heel hook, but has two wins via heel hook of his own. Does he have the technology to keep up with Gordon's razor-sharp leg lock game?
Buchecha even visited Renzo's one day alongside Felipe Pena and enjoyed a training session under the eye of John Danaher. Of course, they were working heel hooks. You'd have to assume that he knows what's going on, as it's not enough to simply beast-mode out of it. We saw that attempted by Mahamed Aly twice at 2017 and he got caught both times.
The leg lock game is no secret now and there's no excuse to not know the systems. Buchecha is a good friend of Pena, could he have showed him the escape to back take that he has used twice against Ryan's heel hook attacks?
---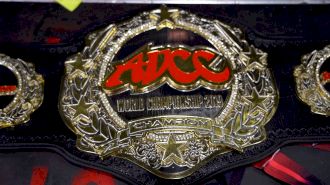 First Look: ADCC Absolute Championship Belt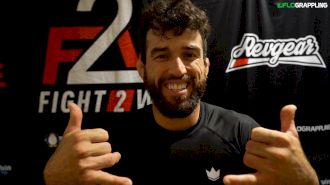 Sergio Rios Hopes Impressive Win At F2W Puts Him On Shortlist For ADCC Reserves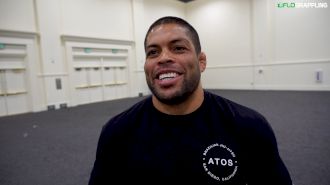 One Week Out From ADCC Andre Galvao Is Ready To Put On A Show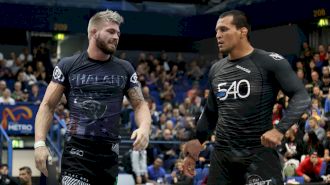 Vinny, Gaudio, Dillon, Keenan & More: The Biggest Threats To Gordon at ADCC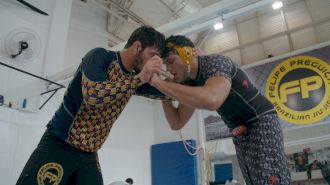 Why Wrestling Is Key To Winning ADCC: Danaher, Pena, Mesquita Explain
Analysis: Will King Ryan Retain The Crown At ADCC?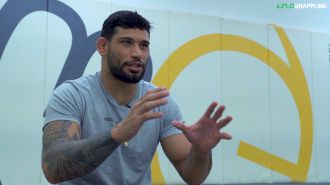 Matheus Diniz Extended ADCC Interview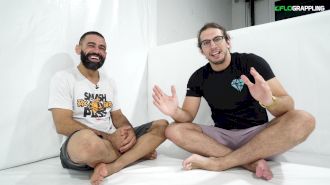 The ADCC Interview with Vagner Rocha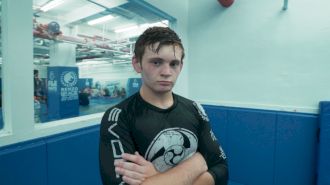 Nicky Ryan: Road To ADCC 2019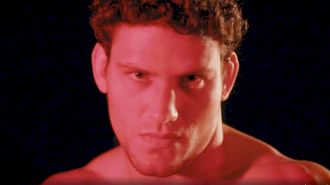 Felipe Pena: Journey to ADCC 2019 Superfight
A Fistful of Collars: The ADCC Super Show, Plus Gordon & Keenan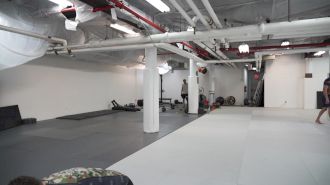 Dante Leon Rolls With Eddie Cummings
Supercut: Felipe Bests Gordon & Buchecha On Road To ADCC Gold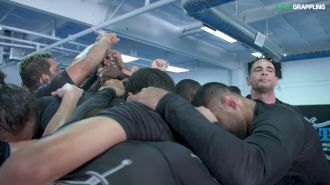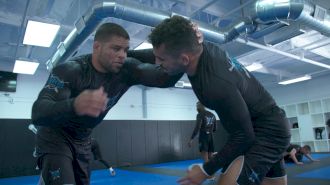 Andre Galvao and Mike Perez Battle It Out At Atos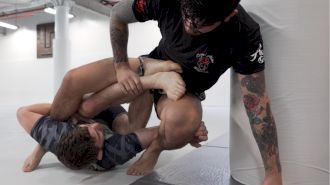 Dillon Danis rolls with Dante Leon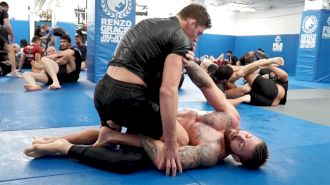 Gordon Ryan Rolling With Roberto Jimenez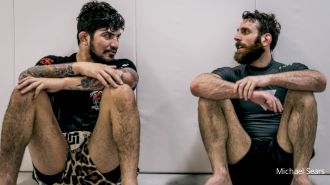 Dillon Danis and Eddie Cummings roll at Unity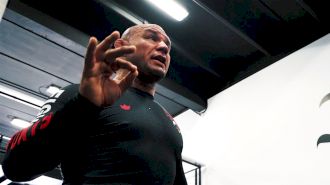 ADCC Miami Vlog: Can FloGrappling Keep Up With Cyborg?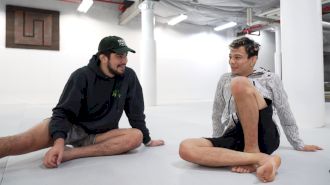 Dillon Danis vs Paulo Miyao: The Interview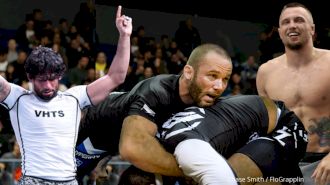 Favorites, Dark Horses, & Why The 88kg Division Is One Of The Wildest At ADCC
Rocha Siblings Jasmine & Achilles Scrap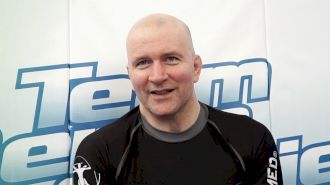 John Danaher Assesses The No-Gi Game of Keenan Cornelius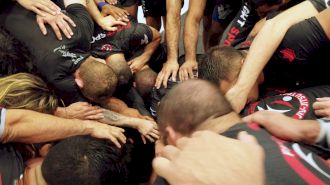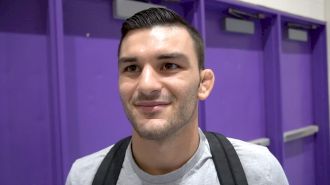 Keith Krikorian Says He Has ADCC Formula For Success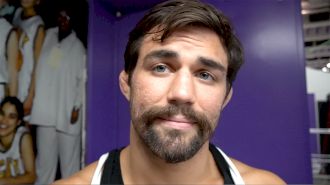 The Two ADCC Rematches Garry Tonon Hopes For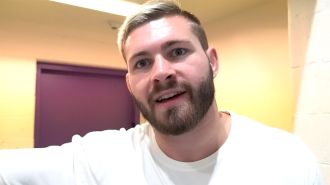 Gordon Ryan Calls Dillon Danis A Clown, Analyzes ADCC Absolute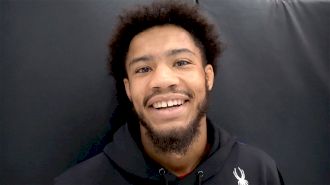 Lack Of No-Gi Experience? Don't Be Fooled, Jamil Hill Sees Himself ADCC Favorite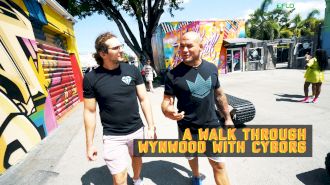 A Walk Through Wynwood With Cyborg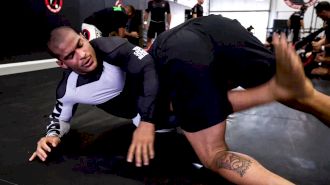 Mahamed Aly's World Class ADCC Camp in Miami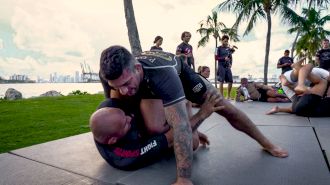 Fight Sports Outdoor Sunset ADCC Training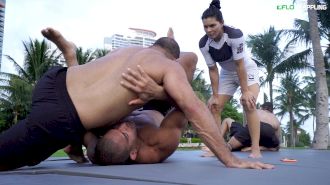 Ana Carolina Vieira Learns A New Sweep In Miami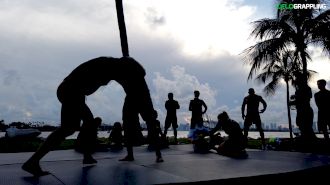 Timelapse Highlight: Training In Miami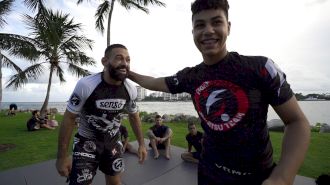 Vagner Rocha Talks Balancing 'Porrada' With Learning & Experience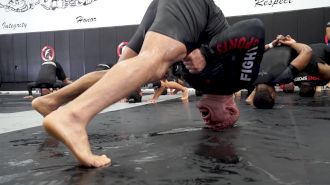 Cyborg Leads Comp Class Cooldown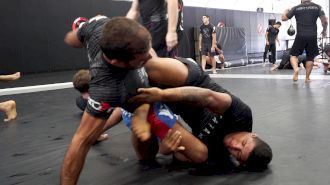 Shark Tank with Gilbert Burns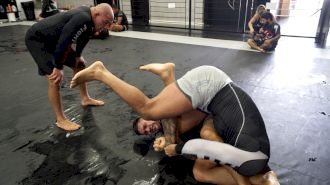 Shark Tank With Aly, Cyborg & Gaudio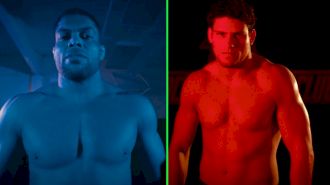 The FloGrappling Team Debates Andre Galvao Versus Felipe Pena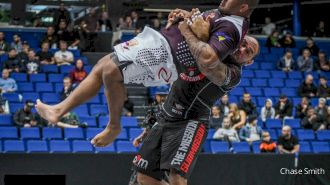 The Similarities & Differences Across Various ADCC Training Camps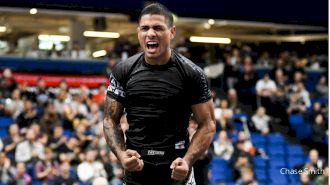 ADCC Division Analysis: Can Anyone Dethrone JT Torres at 77kg?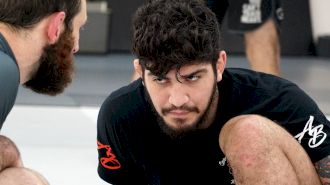 Full Dillon Danis Interview: PEDs And Keenan First Round At ADCC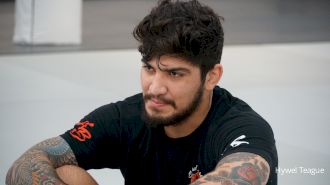 Dillon Danis Blasts "Juiceheads", Takes Aim at Gordon Ryan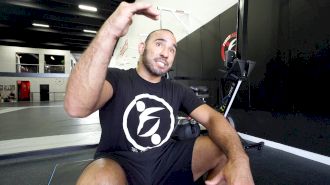 Victor Doria Confident Cyborg Will Win ADCC Absolute Gold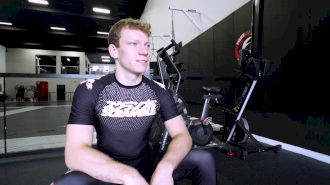 Introducing ADCC Newcomer Tom Halpin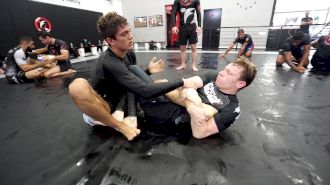 Tom Halpin Is 'Dangerous From Everywhere' And Ready To Shake Up 66kg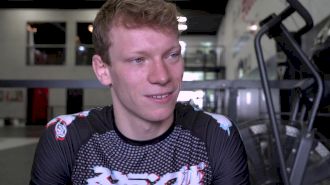 Tom Halpin Hopes To Inspire The Next Generation Of Grapplers In Ireland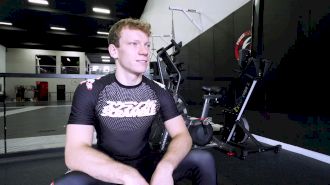 Tom Halpin Is Taking A 'Train Smarter Not Harder' Approach For ADCC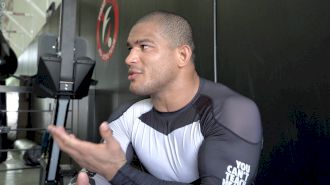 Ricardo Arona Matches Inspired Mahamed Aly To Start Jiu-Jitsu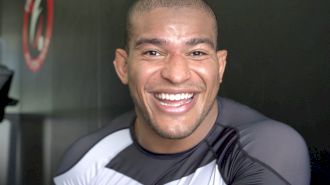 Mahamed Aly: 'ADCC Is Gonna Be Crazy'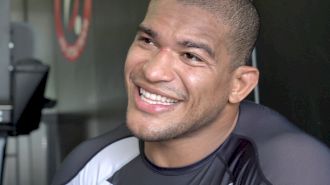 Mahamed Aly Opens Up On All Things ADCC In 15-Min Interview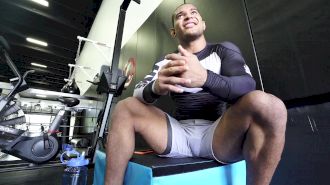 Ricardo Arona Matches Inspired Mahamed Aly To Start Jiu-Jitsu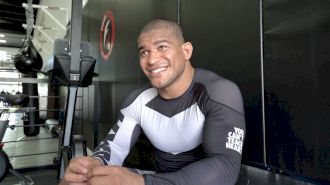 A More Experienced Mahamed Aly Wants Redemption At ADCC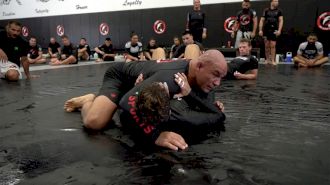 A Fistful of Collars: Cyborg's ADCC Camp PLUS More PED Testing From IBJJF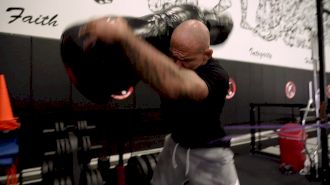 Cyborg's Intense ADCC Workout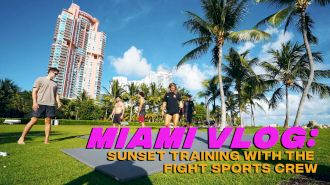 Miami Vlog: Sunset Training with Fight Sports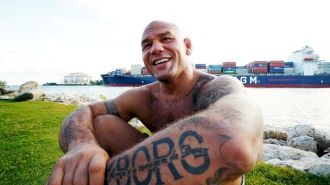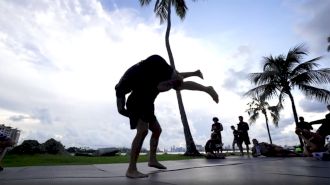 Cyborg & Gaudio Sunset Flow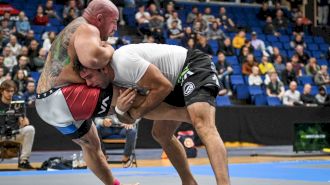 Supercut: Buchecha Racks Up Double Digits On His Path To +99kg Gold
Baby Monster Describes The Moment He Got ADCC Invite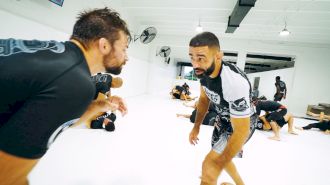 Wrestling Training With Vagner Rocha