Completed,

Sep 27 - 29, 2019
The most prestigious grappling event in the world, the ADCC World Championship, returns in 2019 with the very best submission grapplers on earth.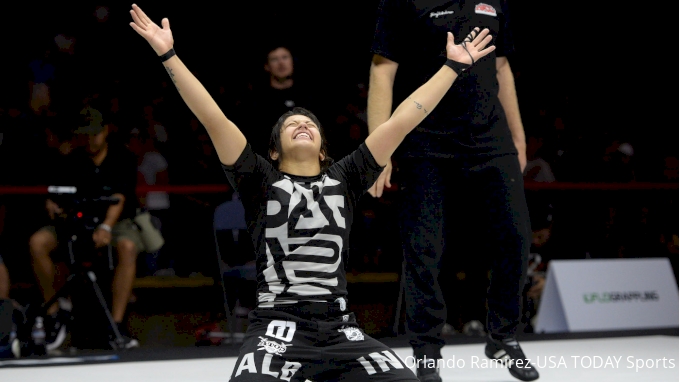 Unlock this video, live events, and more with a subscription!
Get Started
Already a subscriber? Log In
Supercut: 23-Year-Old Bianca Basilio Dominates The Competition At ADCC
Oct 15, 2019
At just 23 years of age, Bianca Basilio became one of the youngest competitors to ever take home an ADCC World title. The Almeida Jiu-Jitsu / Atos athlete submitted 2 out of her three opponents, running through her division at a breakneck speed.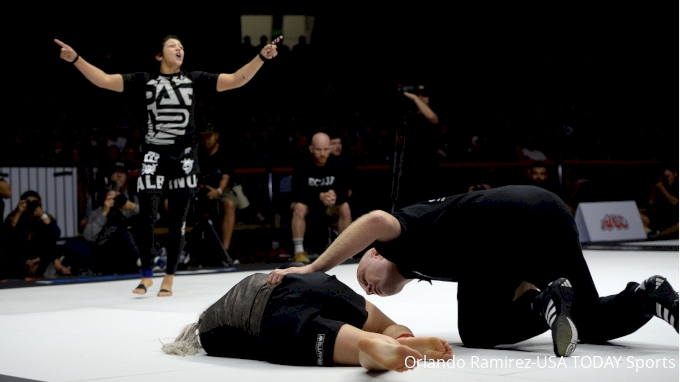 How did you feel winning ADCC?
I felt happy for the achievement because I always worked hard to reach my goals and it wasn't different for this event.
I felt prepared and confident in my game. Being able to represent my team is amazing, one of the sensations is of duty accomplished.
The achievement is not just mine but of all those who believed in me like my friends, family, professors Caio and Diogo Almeida, sponsors and supporters In'Omerta, Progress, Bear foot, Cls Idiomas, Be Motors, Bestial Tape, everybody who worked hard with me every day to conquer the dreams.
Being a champion alone wouldn't be fun, the good part is to have people to share this moment with.
Did you have any specific game plan in mind for ADCC?
I went prepared to do my game in all fights, I fought to do my best and use everything I trained.
I knew I would have tough matches and I refined my game and some strategies. Ffion is a good and explosive athlete, it is always a fun match because I enjoy fighting people who fight forward. I thank God for my victory and now I will keep working hard, because it was really good but it passed and new challenges will begin.
Did you work a lot on leg locks before ADCC?
I trained a little of everything, a lot of takedowns and takedowns defenses.
I trained a lot of ankle defenses and other footlocks, guard passing... I consider myself a complete athlete in the sense of training all positions, because we never know what surprises we will face in the championships.
We don't have to be good at everything, but know and train everything a little wouldn't hurt.
What is next for the rest of your year?
I will fight BJJSTARS next weekend on October 19th. I am excited and happy to fight. I was selected to compete in the Queen of Mats at Grand Slam Rio de Janeiro in November. I have also been invited for superfights in traditional events and that is really good. I'm happy about fighting because that is what I love to do, to fight and fight with joy!