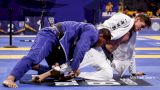 2019 World IBJJF Jiu-Jitsu Championship
May 30 - Jun 2
Long Beach, CA
Find Videos
Filter Videos

2675 Videos

Attire

Belt

Blue

134

Purple

89

Brown

86

Black

51

White

38

Round

Elimination

361

Quarterfinals

134

Semifinals

96

Finals

41

Style

Maneuvers

Age Group

Content Type

Match

2495

Interview

61

Full Event Replay

50

Training

22

Show

19

Highlight

18

Feature

16

Preview

6

Podcast

5

Gender

Training Type

People

Guilherme Mendes

7

Reid Connell

4

Cameron Florczak

3

Igor Tanabe

3

Adam Wardzinski

2

Bruno Malfacine

2

Cleber Sousa

2

Dante Leon

2

Erin Herle

2

Felipe Pena

2

Gabriel Arges

2

Hiago George

2

Isaque Bahiense

2

Jaime Canuto

2

Jessica Flowers

2

Keenan Cornelius

2

Koji Shibamoto

2

Leandro Lo

2

Levi Jones-Leary

2

Mahamed Aly

2

Marcio Andre

2

Marcos Tinoco

2

Matheus Diniz

2

Max Gimenis

2

Nicholas Meregali

2

Renato Canuto

2

Renato Cardoso

2

Ricardo Evangelista

2

Roberto Torralbas

2

Beatriz Mesquita

1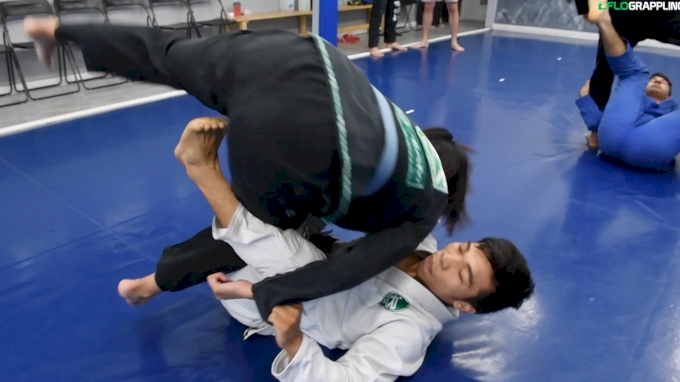 Unlock this video, live events, and more with a subscription!
Get Started
Already a subscriber? Log In
2019 Road To Worlds: ZR Tream Training Report & HL
May 15, 2019
Residing just east of Los Angeles is perhaps one of the most underrated training facilities in California. Sporting no less than three World Class black belts: Lucas Rocha, Gabriel Sousa, and Diego Ramalho, who bring both experience and invocation o their students.
Warmup
Nice and simple: the entire group takedown entries for 5 minutes.
Drilling: Personal Preference - 20 minutes
After warming up athletes were given free rein over what they wanted to drill for the next 20 minutes.
Technique - Passing The Lapel Guard, 50/50 Sweep, and Lapel Assisted RDLR Sweep
A key difference we saw at ZR team when compared to other academies is they did a healthy technique session – specifically addressing modern lapel variations for a variety of positions: 50/50, Reverse De La Riva, and Open Guard.
BE sure to watch the full video to see the techniques unfold in full.
Positional Sparring – King of the Mats: First Point Scored Wins
The same scenario that we saw at Romulo's, ZR Team ran first-to-score-, king of the hill rounds. The first person to score in any way or submit stayed on the mat, the loser goes to the back of the line and waited to rotate back in. this lasted 20 minutes.
Sparring
There were six, 6-minute rounds of sparring. The pace was fierce, and Romulo demanded a fast pace from all present on the mats.
---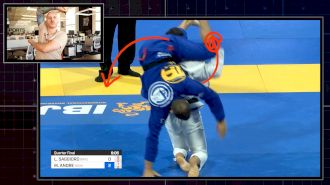 Technique Breakdown: Leonardo Saggioro's Unstoppable Half Guard Sweep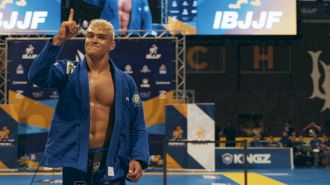 Kaynan Duarte World Champion Highlights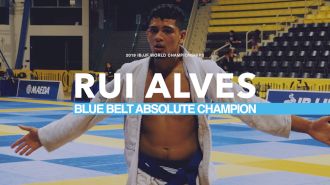 WORLD CHAMP: Rui Alves Lapel Highlight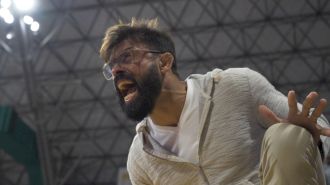 Matside With Mario Reis: Keenan vs Meregali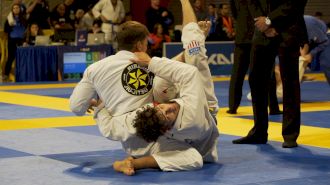 HIGHLIGHT: Blue Belt Submissions Only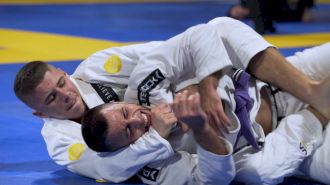 The Best Purple Belt Action from Worlds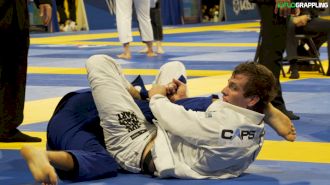 Keenan Cornelius Breaks Down Intricate Lapel Sequences Versus Meregali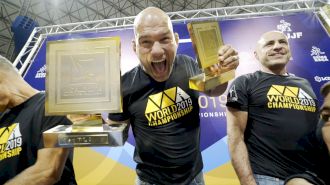 Alliance Celebrates Team Trophy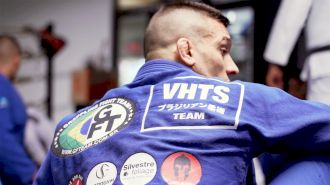 GF Team Training Highlight: Inside The Lion's Den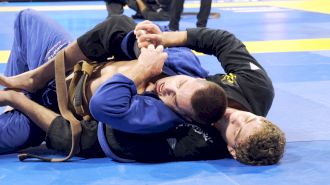 WATCH: Brown Belt Submissions Highlight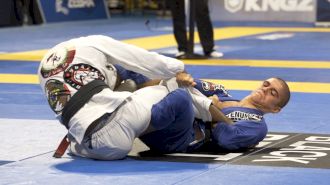 30+ Black Belt Submissions From Worlds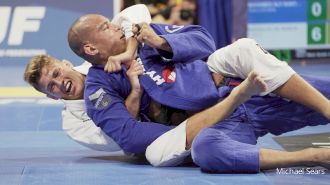 Nicholas Meregali's Deadly Triple Attack
Ermeson Sousa Becomes 1st World Champion of 2019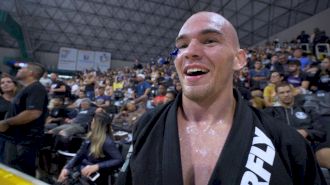 Conner DeAngelis Wins Worlds: 'The Van-Life Prevails'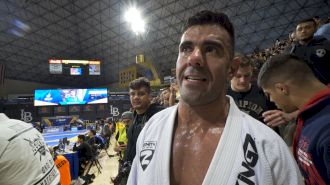 Cavaca Ends Career After 15 Years Competing at Worlds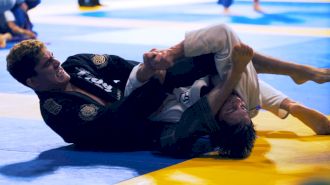 Lucas Protasio World Champion Highlight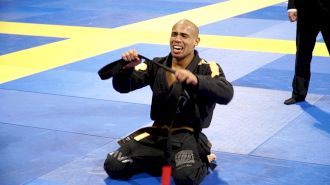 Johnatha Alves Earns Black Belt After Emotional Win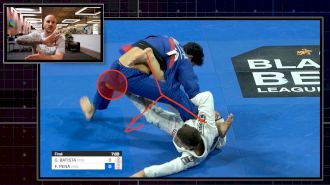 Gustavo Batista Breakdown: The Most Technical Sweep At 2019 Worlds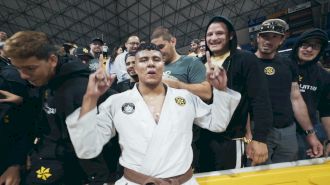 Victor Hugo Hopes To Inspire Others After History Making Run At Brown Belt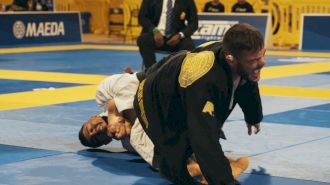 Victor Hugo Absolute Final Highlight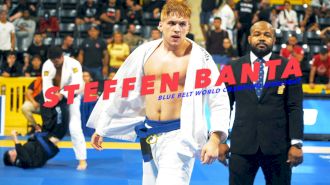 Soul Fighters Secret Weapon: Steffen Banta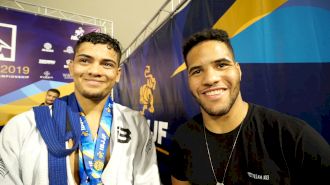 Isaque Bahiense Explains Why You Need To Know Blue Belt Phenom Rui Alves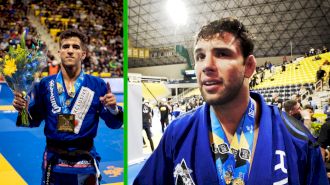 Buchecha On Matheus Gabriel: 'It's Only The Beginning For Him'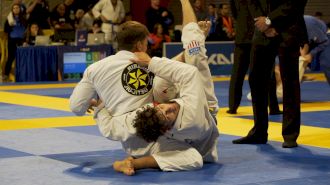 You Need To See This Crazy Blue Belt Submission!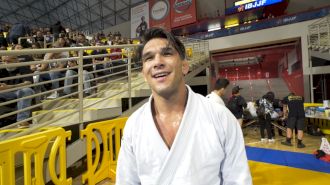 Langhi Reflects On Black Belt Career Moments After Retirement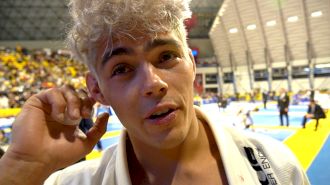 Biggest Upsets and Shocks at 2019 IBJJF Worlds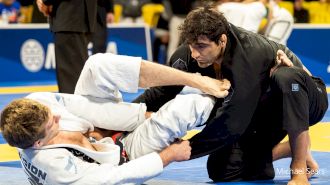 A Fistful of Collars: The IBJJF Worlds Recap Show, Best Worlds Ever?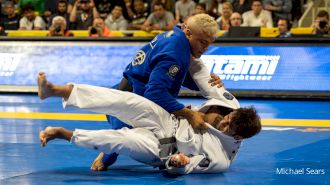 Technique Breakdown: Kaynan Duarte's Sweep vs Leandro Lo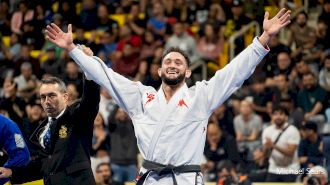 Gabriel Arges Stunning Last-Second Win in Middleweight Final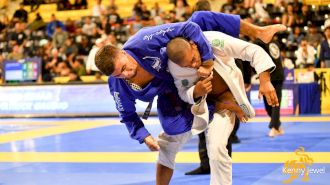 Watch The FULL Purple Belt Worlds Recap Video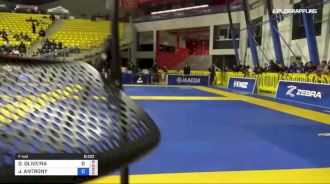 Diego Batista vs Joshua Cisneros 2019 IBJJF Worlds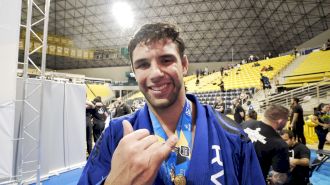 Buchecha Is Breaking Records Despite A Target On His Back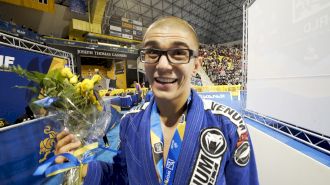 Mikey Musumeci 'Came Back from the Dead' For Roosterweight Gold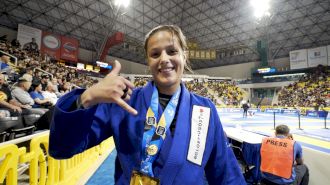 Nathiely de Jesus Is Writing Her Name In The History Books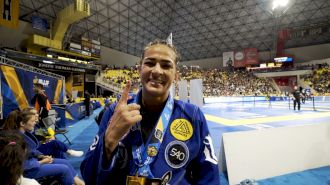 Beatriz Mesquita Claims 9th World Title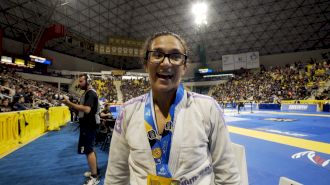 Tammi Musumeci Dedicates World Title To Her Brother: 'This One Was For Mikey'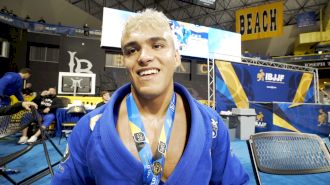 Kaynan Duarte On Beating A 'Legend' And Winning Worlds His First Year At Black Belt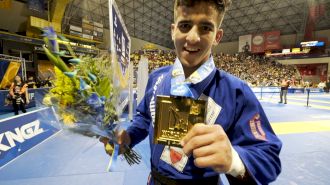 Matheus Gabriel Talks 'Dream Come True' World Title Win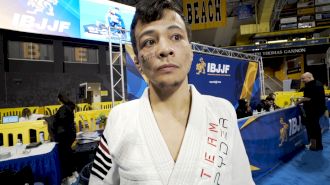 Paulo Miyao Calls It His Mission To Close Out Division With His Brother Joao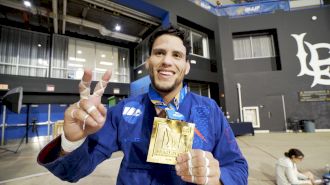 Felipe Pena Shifts Focus To ADCC SuperFight Following World Championship Win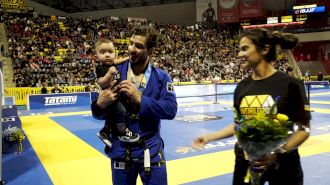 Lucas Lepri On How Fatherhood Has Changed His Life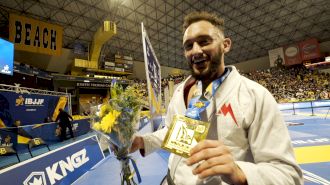 Gabriel Arges On Finding The Fire To Compete Again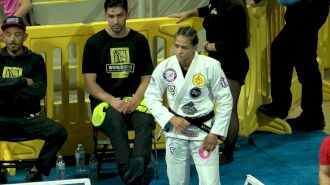 Nathiely Karoline vs Beatriz Mesquita 2019 IBJJF Worlds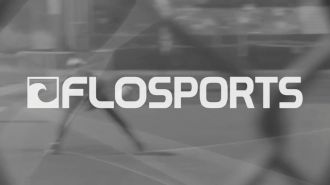 Full Replay - 2019 World Jiu-Jitsu IBJJF Championship - Finals (Portuguese) - Jun 2, 2019 at 2:49 PM PDT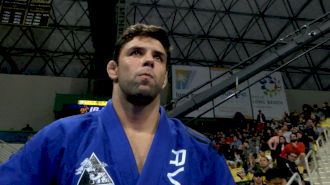 Marcus Buchecha Almeida vs Riccardo Evangelista 2019 IBJJF Worlds
Nicholas Meregali vs Mahamed Aly 2019 IBJJF Worlds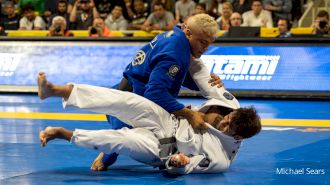 Leandro Lo vs Kaynan Duarte 2019 IBJJF Worlds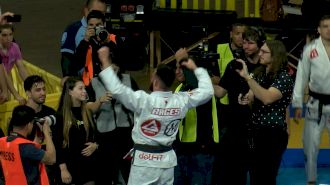 Felipe Pena vs Gustavo Batista 2019 IBJJF Worlds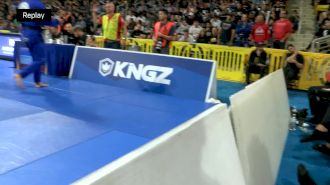 Isaque Bahiense vs Gabriel Arges 2019 IBJJF Worlds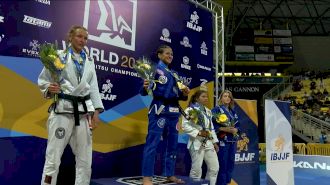 Ana Carolina Vieira vs Laurah Hallock 2019 IBJJF Worlds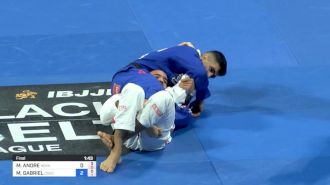 Matheus Gabriel vs Marcio Andre 2019 IBJJF Worlds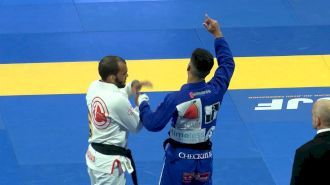 Lucas Lepri vs Lucas Valle 2019 IBJJF Worlds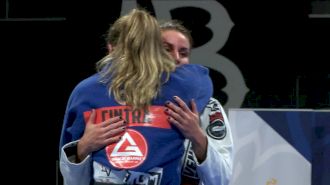 Nathiely de Jesus vs Fernanda Mazzelli 2019 IBJJF Worlds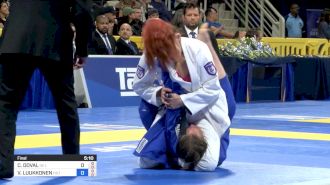 Venla Luukkonen vs Claudia Do Val 2019 IBJJF Worlds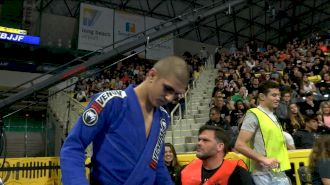 Michael Musumeci vs Rodnei Barbosa 2019 IBJJF Worlds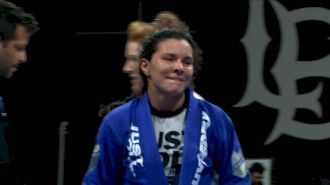 Luiza Monteiro vs Andressa Cintra 2019 IBJJF Worlds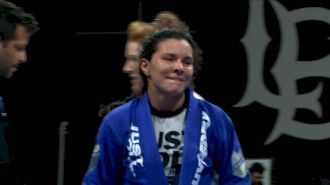 Luiza Monteiro vs Andressa Cintra 2019 IBJJF Worlds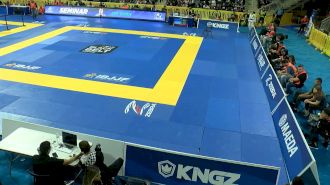 Ana Carolina Schmitt vs Bianca Basilio 2019 IBJJF Worlds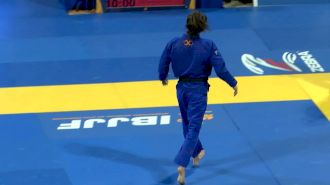 Beatriz Mesquita vs Charlotte Von Baumgarten 2019 IBJJF Worlds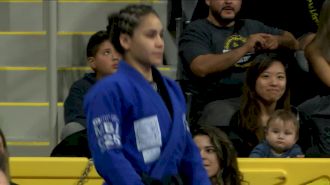 Tammi Musumeci vs Amanda Monteiro 2019 IBJJF Worlds