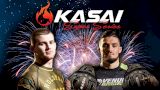 KASAI Super Series Orlando
Jul 4
Orlando, FL
Find Videos
Filter Videos

63 Videos

Weight

170

5

205

5

155

3

115

2

135

2

185

2

160

1

175

1

180

1

190

1

195

1

Style

Gender

Content Type

Match

26

Interview

19

Highlight

9

Training

6

All Access

1

Full Replay

1

Preview

1

Show

1

Training Type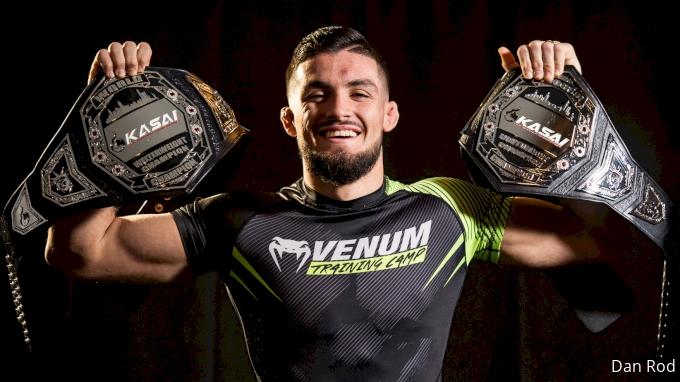 Unlock this video, live events, and more with a subscription!
Get Started
Already a subscriber? Log In
Baleia Breakdown: Renato Canuto's Keys To KASAI Success
Jul 2, 2019
Renato Canuto is a two-time KASAI Pro tournament champion and the most successful competitor to appear on the KASAI stage.
The Checkmat black belt has one of the most entertaining styles in our sport today– but don't let his acrobatics and showmanship fool you.
Renato has a very strategic and effective style– there is a method to his madness.
Here are my 5 Keys to Renato Canuto's success at KASAI.
Unorthodox Movements (Footwork & Attacks)
If you have watched him compete throughout his KASAI career you will recognize Renato's unique style which, when standing, incorporates a peculiar combination of footwork combined with attacks.
Renato constantly moves side to side, in and out, disguising his attacks which vary in the stand-up between takedowns, flying submission attempts or counter attacks.
Although he never officially studied the brazilian art of Capoeira, Renato uses his similar footwork based on the same ginga, or creative footwork rhythm, to constantly confuse and hide his attacks. Left, right, back and forth, with level changes in between. You never know what he is going to do next.
Wrestling (Defensive & Offensive)
From snatch single legs to blast doubles to beautiful hip toss counters, Renato's aggressive stand-up and takedown game has been a staple part of his success.
Not afraid to engage first he– more often than not– attacks first in his matches to get ahead on points in KASAI's six-minute matches. This sets up the Canuto gameplan, where he follows up with passes, scrambles and sets up submission attacks. If his opponent decides to play on bottom willingly, Renato uses his next most popular tool to score.
Acrobatics (Guard Passing cartwheels)
If you have seen any of Canuto's highlight videos you will have seen a number of high-flying cartwheel guard passes and other acrobatic movements. Timed correctly, Renato uses these to eliminate the nuances of the contemporary guard play which could slow him down, and allows him direct access to superior positions to dominate. And more than that… makes his matches some of the most entertaining in KASAI history.
Submission Defense
With and impressive KASAI Pro record of 8-1-2 Renato not only has an outstanding winning record but has never lost via submission at KASAI.
His submission defense is some of the best in the game, where he uses quick and precise counters to defend against some of our sport's best submission hunters– especially those pesky leg lock guys.
Renato seems to stuff, flow and counter out of submissions, appearing to always be three steps ahead AND is even able to use the leg lock counters as openings to take the back of his opponents.
Experience
Having competed in almost every KASAI event Renato has the most experience under these rules anybody else. KASAI rules are different in that there are no advantages, but submission attacks earn points.
This keeps the pace fast and furious, which is where Renato thrives. Some say the best competitors are not only masters of their techniques, but also can manage and understand the points, the clock and what the judges are thinking.
IF and when Renato is even close to getting a draw, he knows exactly how to turn up the intensity and take his opponents into deep waters.
And THAT is what makes Renato Canuto so successful.
---