Watch the 2019 Spyder Invitational BJJ Championship Final live on FloGrappling!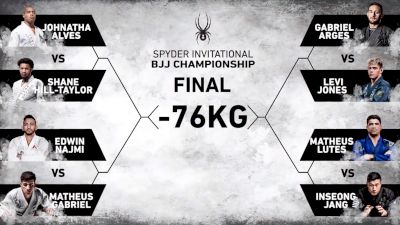 Spyder BJJ Championships: The -76kg Bracket (Trailer)
Nov 12, 2019
On Saturday, November 23, the largest payday in the sport's history will be awarded to not one but two competitors who come out victories at the Spyder Invitational BJJ Championship.
Watch The 2019 Spyder Invitational Final Live On Demand Nov. 23 On FloGrappling
There will be two star-studded eight-man divisions, under 76kg and under 100kg. The winner of each bracket will take home an incredible $100,000 for winning three matches. The Invitational is hosted by Spyder Korea and will take place at the KBS Arena Hall in Seoul.