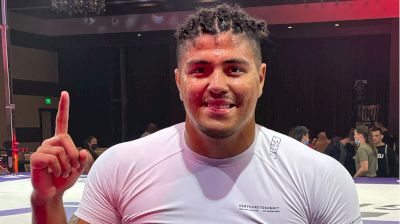 How Far Can Victor Hugo Go in No-Gi?
Mar 23, 2021
A couple of weeks ago Victor Hugo told me that he was going all-in on no gi in 2021. The ultra-heavyweight has already tasted some success in this format, but he knows that he needs to invest serious time and energy if he wants to realize his dream of becoming an ADCC champion.
Victor Hugo was one of the standout grapplers of 2020 and went 12-1 losing only one gi match on points. If he can carry this momentum into 2021 but in no-gi, then he could carve a spot for himself on the +99kg rankings and maybe even break into the Top 10 P4P. Then a match with Gordon Ryan would start to make a lot of sense. So really the question is not if, but when?