Watch Grappling Bulletin every Monday on FloGrappling, where we'll cover the biggest stories and the best news and results from the world of jiu-jitsu.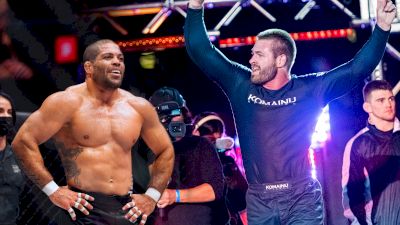 Galvao & Gordon Return, What Did We Learn? | Grappling Bulletin (Ep. 53)
Mar 28, 2022
Watch the Grappling Bulletin replay on FloGrappling, where every live and on-demand match is at your fingertips.
Don't forget to watch the Grappling Bulletin podcast, every Monday at 4pm ET. Watch it on FloGrappling.com or the app, or catch it LIVE on YouTube or Facebook.
---
1. GRAPPLING NEWS ROUND-UP
Sophia Cassella sets new WNO record
Hulk joins BJJ Stars GP, ADCC-rules superfights announced
IBJJF Pans: Middleweight mayhem
2. GORDON & GALVAO WHAT WE LEARNED
The return of Gordon Ryan to WNO
Gordon has a hit list
Galvao's first match in over two years
3. WNO: THE AFTERMATH
Five out of eight matches end via submission
Haisam Rida calls for 205lb title shot
The welterweight war: Dante vs Mica
4. WHO'S NEXT
The grappling reality show coming to FloGrappling
5. ADCC TRIALS
Gordon & Danaher: The evolution of ADCC Trials