Fight to Win 177 features Edwin "Junny" Ocasio vs Carlos Bebeto Oliveira, Aaron Tex Johnson vs Gustavo Batista and Samir Chantre vs Orlando Castillo all in no-gi matches. All this plus much more, watch it live or on demand only on FloGrappling.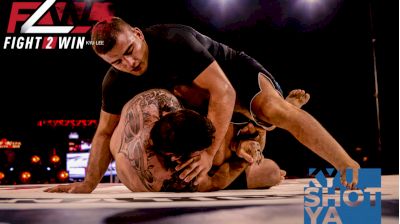 Gustavo Batista's No-Gi Game Is Something Special
Jul 13, 2021
The real entertainment was between Gustavo Batista of Atos and Aaron Tex Johnson in a heavyweight no-gi match. Batista almost never competes no-gi but has recently entered the scene and this match proves that his heavy pressure and precise guard passing can work against a top-10 ranked heavyweight in Tex, who ranks #6 at +205lb.
Batista's style isn't the flashiest, but it is incredibly effective. He smothers his opponents with mid-range pressure and deftly maneuvers their legs with seemingly little effort. Watch this highlight video to see what I mean– his footwork and early leg lock defense are worth studying.