Watch 2021 Pan Jiu-Jitsu IBJJF Championship live on FloGrappling! Every match from every mat streamed lived and available to watch on demand.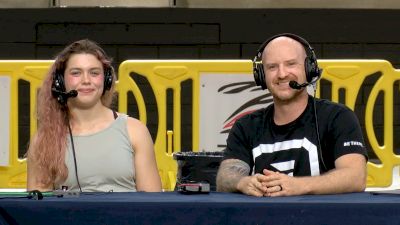 Black Belt Finals Results & Recap | 2021 IBJJF Pans
Sep 6, 2021
Commentators Hywel and Kendall reflect on an action-packed day and discuss the black belts who were crowned champions at 2021 Pans.
Roosterweight: Cicero Lívio Ribeiro def Hiago Gama
Light-featherweight: Diego Oliveira def Pedro Dias
Featherweight: Shane Jamil Hill-Taylor def Gabriel Sousa
Lightweight: Johnatha Alves def Lucas Valente
Middleweight: Tainan Dalpra def Yago de Souza
Medium-heavyweight: Andre Porfirio def Pedro Marinho
Heavyweight: Gustavo Batista def Adam Wardzinski
Super-heavyweight: Fellipe Andrew def Guilherme Augusto
Ultra-heavyweight: Victor Hugo def Rodrigo Martins
Absolute: Fellipe Andrew def Gustavo Batista
Roosterweight: Lavinia Barbosa def Jessa Khan
Light-featherweight: Ana Rodrigues def Mayssa Bastos
Featherweight: Bianca Basilio def Gabrielle McComb
Lightweight: Nathalie Ribeiro def Margot Ciccarelli
Middleweight: Luiza Monteiro def Andressa Cintra
Medium-heavyweight: Ana Carolina Vieira def Elisabeth Clay
Heavyweight: Maria Malyjasiak def Melissa Cueto
Super-heavyweight: Gabrieli Pessanha def Yara Soares
Absolute: Yara Soares def Ana Carolina Vieira