Watch the 2022 ADCC World Championships live or on demand ONLY on FloGrappling, Sep 17-18, 2022. Stream or cast from your desktop, mobile or TV.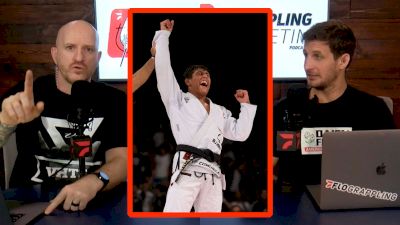 Will 18-Year-Old Mica Galvao Wins Worlds and ADCC in 2022?
May 3, 2022
Mica Galvao is signed up for the IBJJF Brazilian Nationals next week. It's a tight turnaround from last weekend's event, but he may need to go. Right now he has 27 points and he requires 36 to sign up for Worlds, which takes place in early June.
Galvao has yet to compete at Brazilian Nationals as a black belt and while the tournament isn't as competitive as it once was, it is still a valuable title for any black belt's resume. More importantly, a medal at Brasileiros will unlock the ability to compete at Worlds and that's the real goal here.
Let's not lose sight of the fact Mica Galvao just beat two world champions in one night. If he can do that, winning Worlds is within the realm of possibility. And then all focus will turn to ADCC in September, where he is already qualified. If he were to win that too while still 18 years old he will have achieved something truly unique. That's why watching Mica Galvao in 2022 is non-negotiable.