The most anticipated event in the history of grappling, the 2022 ADCC World Championships in on FloGrappling. Ninety-six of the world's best grapplers will spread across seven divisions to try and take home the coveted ADCC title. The two day event will bring athletes from across the globe, including returning champions, regional qualifiers, and long-time ADCC hopefuls.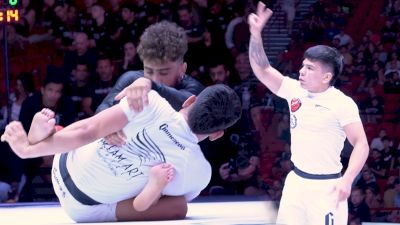 Pato Hits Z-Lock At ADCC With Proponent Junny Ocasio In His Corner
Sep 22, 2022
Diego Pato Oliviera has silently become one of the most dangerous leg lockers in jiu-jitsu. In his ADCC debut quarterfinal, he hit a nasty Z-Lock against Kennedy Maciel, with the coaching of Junny Ocasio, a Z-lock innovator.