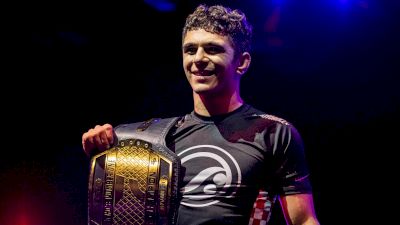 Mikey Musumeci To Make First WNO Title Defense
Jan 17, 2022
The 2022 ADCC superfight between Andre Galvao and Gordon Ryan just got a big boost and is set to be one of the biggest paydays in grappling history.
Metaverse Dog, a crypto currency sponsor of the 2022 ADCC World Championships, has contributed a further $50,000 to the prize fund.
The ADCC federation is putting up $50,000, as is the 2022 ADCC World Championships promoter Mo Jassim (along with his team).
The winner of the superfight will take home $100,000, and the runner-up will earn $50,000. It ranks among the biggest single cash prizes in jiu-jitsu history.